February 17, 2023 7:00 pm to 9:00 pm
Axe Throwing with the Michigan Donor Family Council
Support the Michigan Donor Family Council in their newest event, axe throwing! (No experience required, training will be offered.)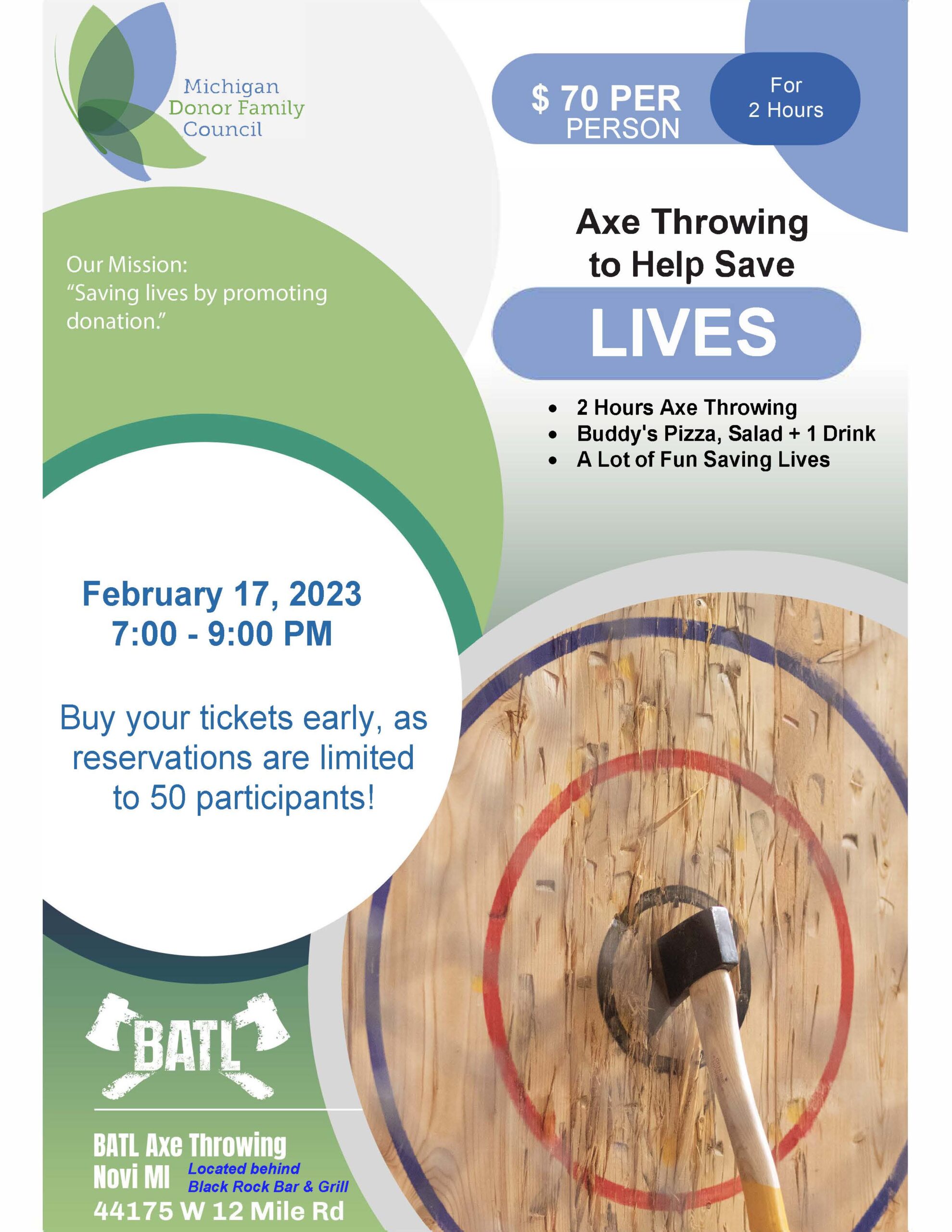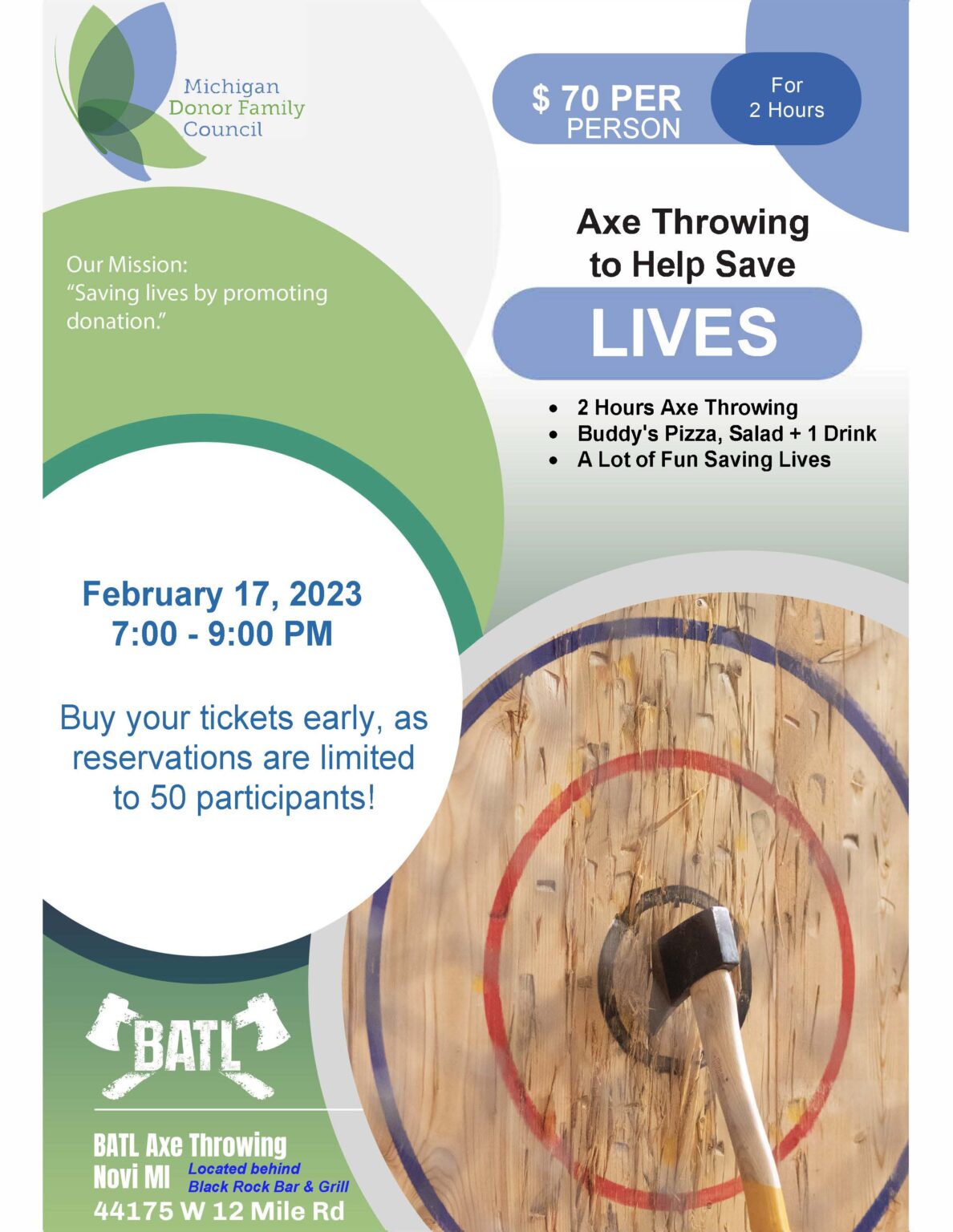 The Michigan Donor Family Council is excited to present their first BATL Axe Throwing Event! If you've never thrown before, no problem! The expert coaches at BATL Axe are part of the experience and will teach you to throw an axe safely.
The event is from 7:00 to 9:00 p.m. Friday, February 17. Don't miss your chance to learn to throw an Axe and support organ, eye and tissue donation. Reservations are $70 per person, and they're on sale now at:
https://michigandonorfamilycouncil.org/event-reservations
BATL Axe Novi is located at Twelve Mile Crossing at Fountain Walk near West Oaks Shopping Center, behind Black Rock Bar and Grill.
Join us and support donor families and recipients throughout Michigan!
This is a In-Person Event