October 28, 2021 5:00 am to 6:00 am
Be a Light to Those Who Are Waiting
Join us for a virtual conversation with local faith leaders to inspire change and provide hope.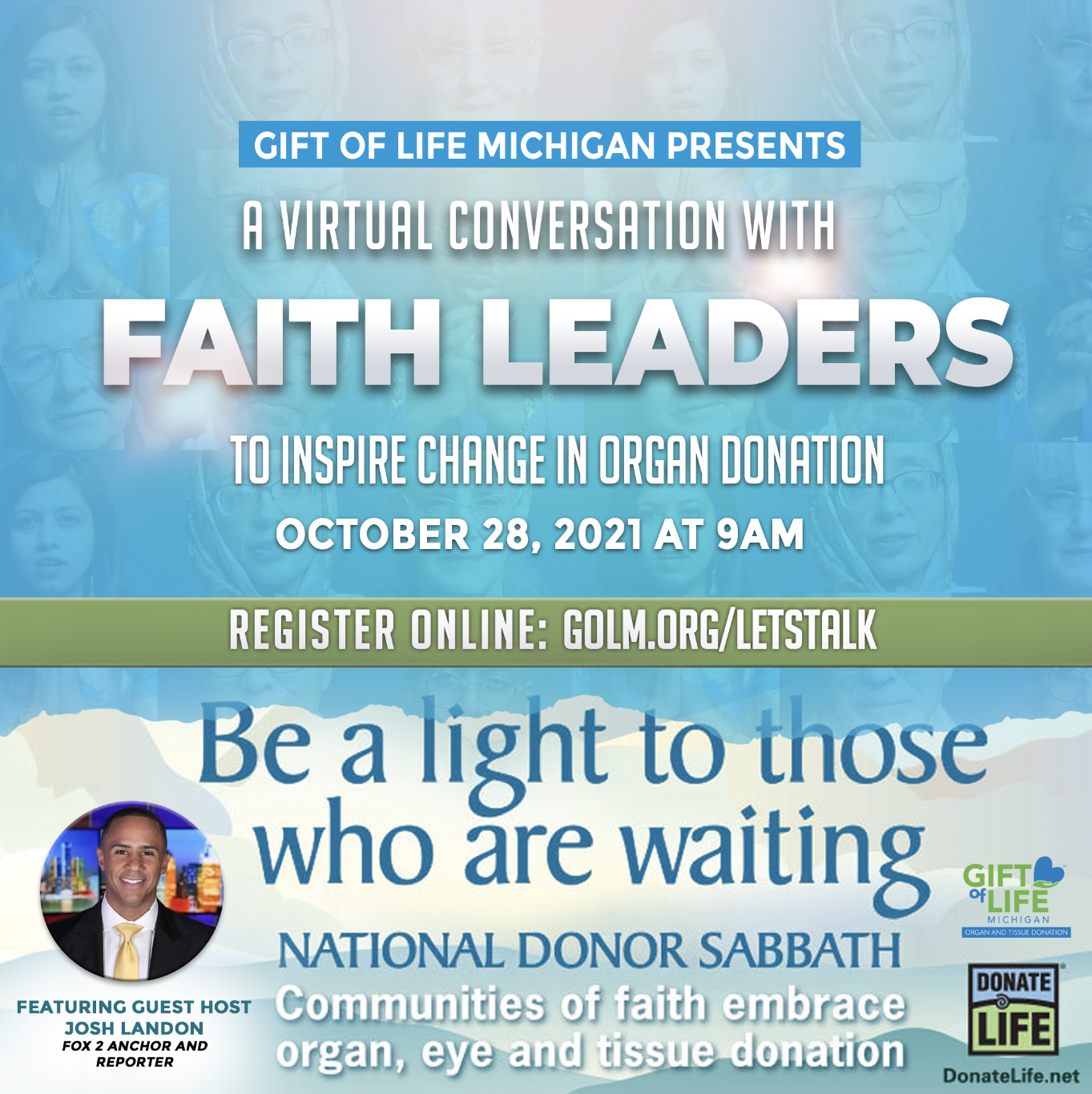 Local religious leaders will discuss the intersection of faith, hope, love and organ/tissue donation, in anticipation of National Donor Sabbath weekend.
This conversation will be livestreamed on YouTube, Facebook, LinkedIn and Twitter.  Please share the link with others!