January 27, 2022 12:00 am to 11:59 pm
Gift of Life Campus Challenge
The Gift of Life Michigan Campus Challenge gives school rivalries and competitive spirit a new purpose by saving and healing lives. The program is simple, easy and free. Through this annual competition, college students across the state have inspired more than 40,000 people to join the Michigan Organ Donor Registry.
During the five-week Gift of Life Michigan Campus Challenge, colleges and universities compete to see which school can sign up the most people to donate life.
Students, faculty and staff participate in the Campus Challenge through social media posts, newsletter articles, radio/TV interviews, etc.
Each participating school gets free digital resources.
Each school receives a unique link to the donor registry and receives a point every time someone uses that link to sign up as an organ donor. Scores are shown in real time on Gift of Life Michigan's website.
Learn more and sign up for the 2022 Campus Challenge at golm.org/campus!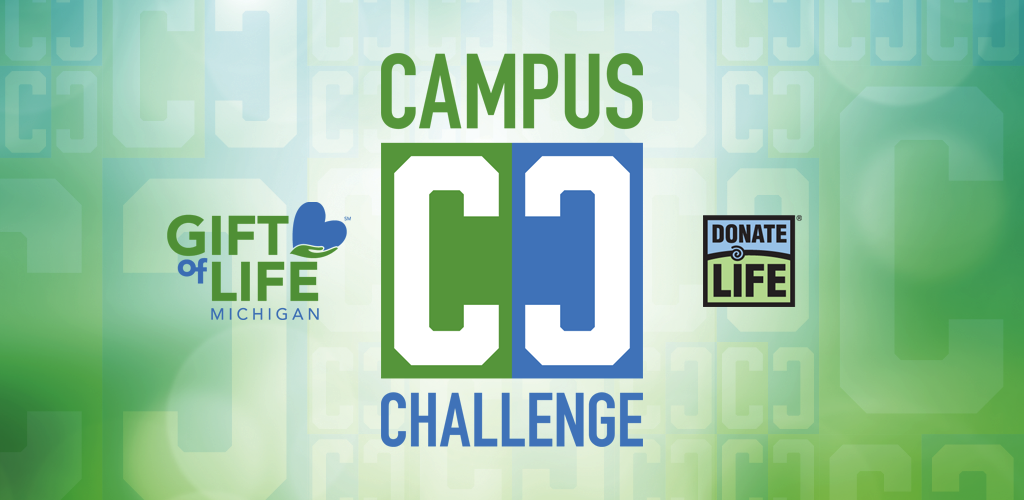 This year's Campus Challenge begins at 12:01 AM on Thursday, January 27 and runs through 11:59 PM on Thursday, March 3.