March 16, 2023 8:00 am to 4:30 pm
Kountz-Callender-Drew Transplant Symposium: The Restorative Art of Transplantation
Join us in-person at Children's Hospital of Michigan or virtually on Thursday, March 17 for a day of inspiring, educational discussions about the restorative art of transplantation. Special Guest: Mr. Robert Chelsea, the first African American face transplant recipient!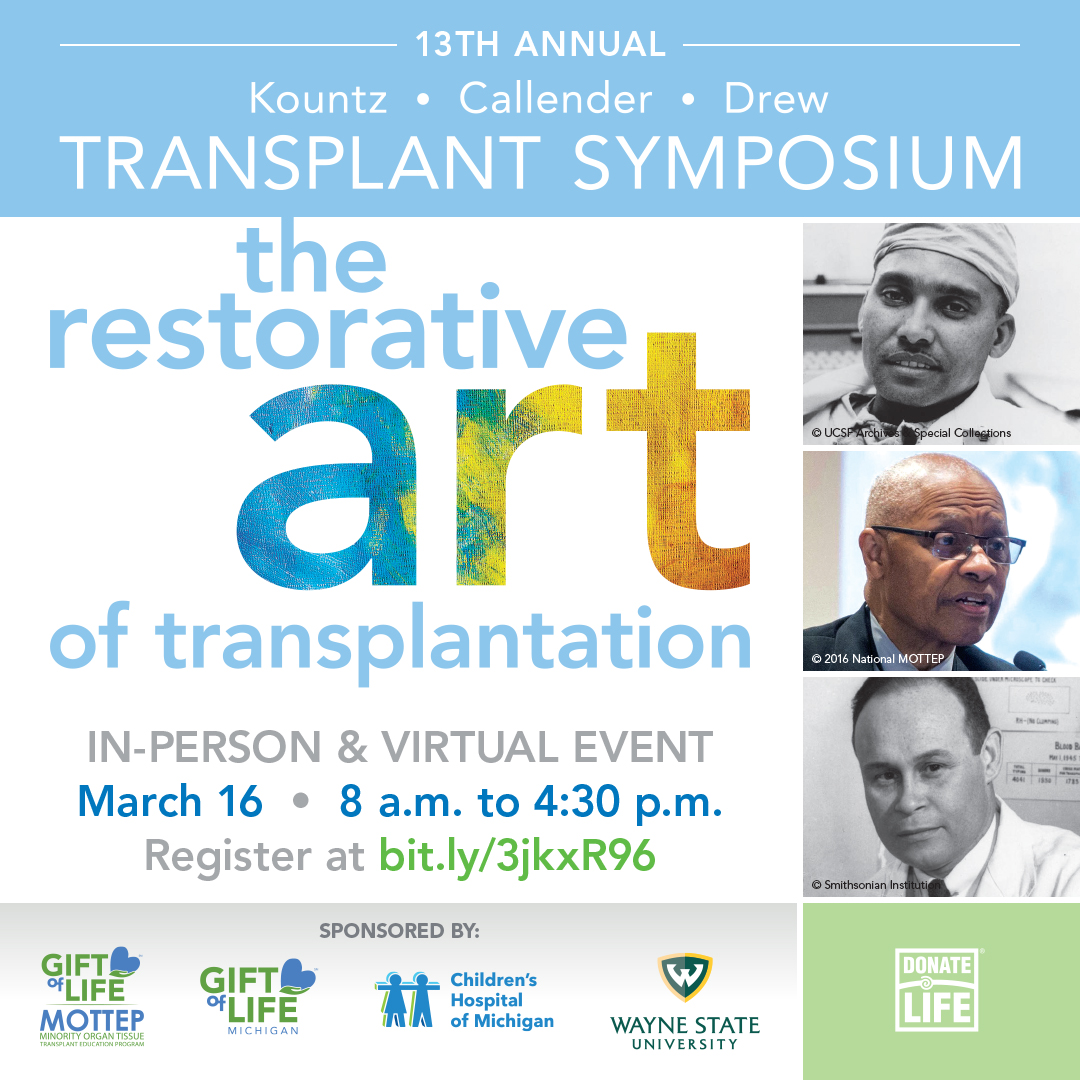 Presenters will touch on the relevance of restorative art, the history of face transplants, the role of race/ethnicity in transplants, transforming lives through tissue donation, faith in transplantation, and the ethics involved in the future of face transplants. Download the program book at GOLM.org/KCD2023
Continuing education credits are available for physicians and nurses (7 AMA PRA Cat 1), psychologists (7.5 CEs), social workers (7 CEs) and chaplains (pending).
Learn more and register at detroitmottepfoundation.org/symposium
THEN join us again on Friday, March 17 for a lunchtime conversation with Mr. Robert Chelsea (first African American face transplant recipient), Dr. Hardaway (first African American transplant surgeon to graduate from WSUSOM) and Dr. Anita Moncrease (Gift of Life MOTTEP). This discussion will be held in-person at Wayne State University.
Learn more and register at detroitmottep.redpodium.com/student-conversation
Children's Hospital of Michigan
This is a Hybrid (both in-person and virtual) Event