March 17, 2023 11:30 am to 2:00 pm
Post-Symposium Conversation
Join us for a lunchtime conversation with Mr. Robert Chelsea (first African American face transplant recipient), Dr. Hardaway (first African American plastic and reconstruction surgeon to graduate from WSUSOM) and Dr. Anita Moncrease (Gift of Life MOTTEP).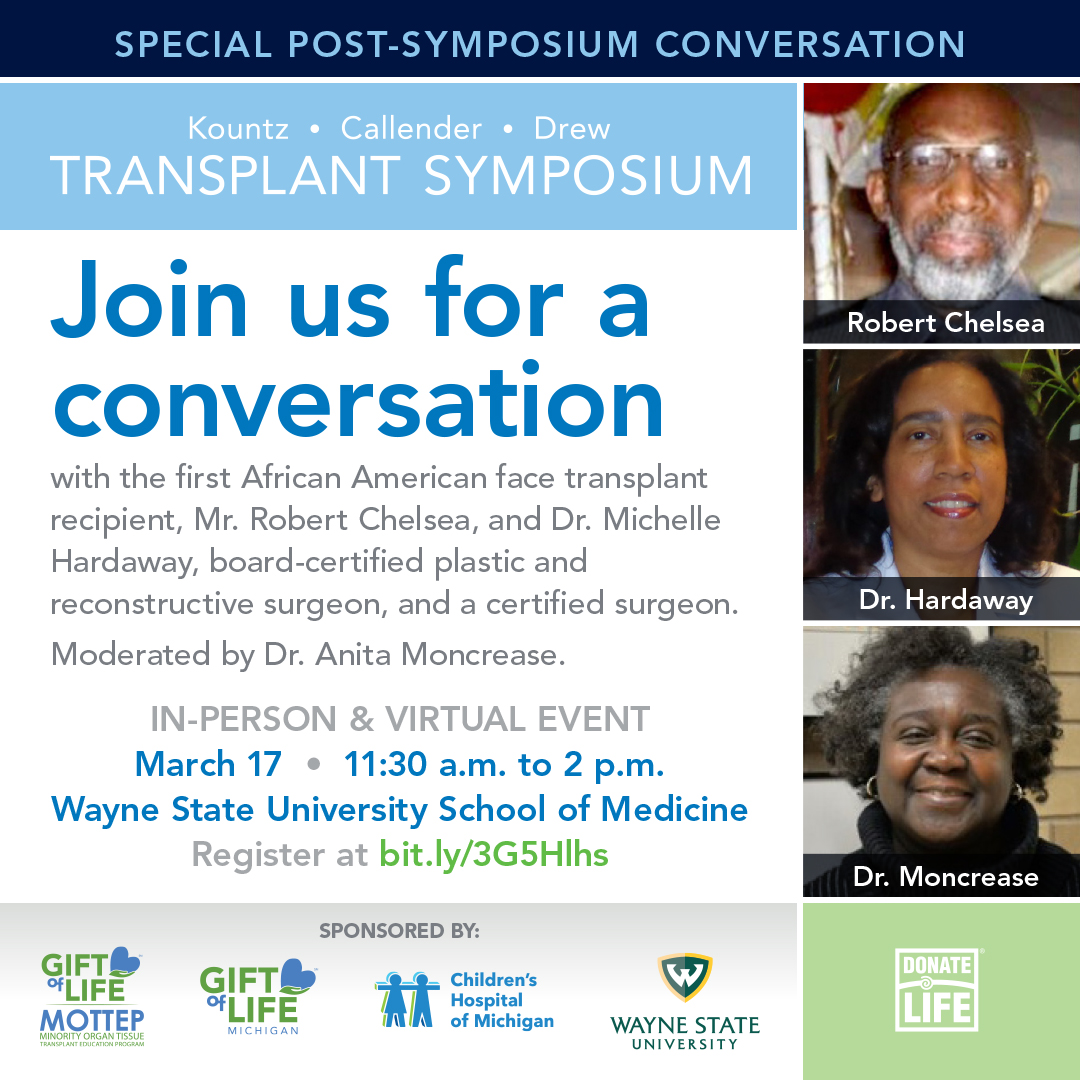 This discussion will be held in-person at Wayne State University, and shared virtually on a private platform. Free lunch is included for those who RSVP and attend in-person!
2 CEs for physicians are available for this event.
Learn more and register at detroitmottep.redpodium.com/student-conversation
This is a Hybrid (both in-person and virtual) Event