New facility allows for increased bone, tissue donors in northern Michigan
Marquette, MI – A new facility in Marquette will help Gift of Life Michigan bring hope and healing to more Michigan residents.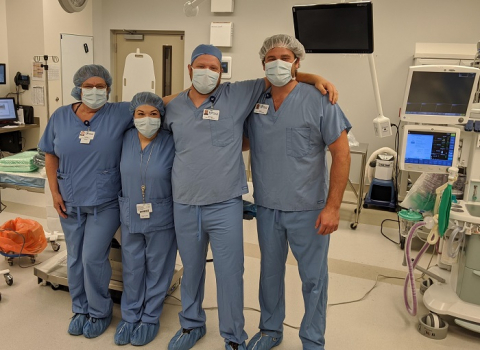 The facility in Marquette will allow Gift of Life to better coordinate tissue donation cases with health care systems in Michigan's Upper Peninsula, offering residents a greater chance to help others through donation.
"We were under-serving the area," said Ryan Cormier, director of Tissue Services at Gift of Life Michigan. "This not only helps us be more efficient, it allows up to help serve the entire upper peninsula."
Gift of Life Michigan is the federally designated organ and tissue recovery program that provides all services necessary for organ and tissue donation to occur in Michigan. Based in Ann Arbor, Gift of Life recovers more than 1,000 organs every year for transplantation from 300 or more donors, saving hundreds of lives. Bone, skin and other tissue are also recovered, helping to significantly improve the lives of thousands of seriously injured and sick recipients.
Previously, those services had been limited in the upper peninsula, however. Potential donors had to fall into specific categories: they had to be between 13 and 60 years of age and eligible to be bone donors. Even then, time was a factor. Donors had to be transported to the surgical center in Ann Arbor for recovery to take place – a time-consuming process when effective tissue recoveries must take place within 24 hours of death.
"Any time saved is very important," said Shannon Renaud, tissue manager at Gift of Life Michigan. "This will allow us to offer the gift of donation to more families and help us heal more people."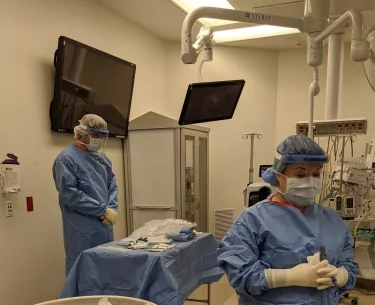 Upper peninsula recoveries will now take place at UP Health System — Marguette or the original donor hospital, rather than Ann Arbor. Establishing a Marquette-based team and office eliminates the age requirement and the necessity for potential tissue donors to be eligible for bone donation, too, meaning all UP residents will be eligible. Donated bone and tissue can help patients in a variety of ways, including recovering from burns, sports injuries, mastectomies, traffic accidents and more.
"I am so pleased that we have this team in place and we will now be able to facilitate more donations in the upper peninsula," said Dorrie Dils, CEO of Gift of Life Michigan. "We consider all of our donors and their families to be heroes and we are glad we can offer the gift of life and healing to more people."
To sign up to be an organ, eye or tissue donor, visit golm.org.