"I love volunteering with Gift of Life Michigan, meeting new people and inspiring them to make the selfless decision to join the Donor Registry."

- Debora Dearring, Gift of Life Volunteer and Double-Lung Transplant Recipient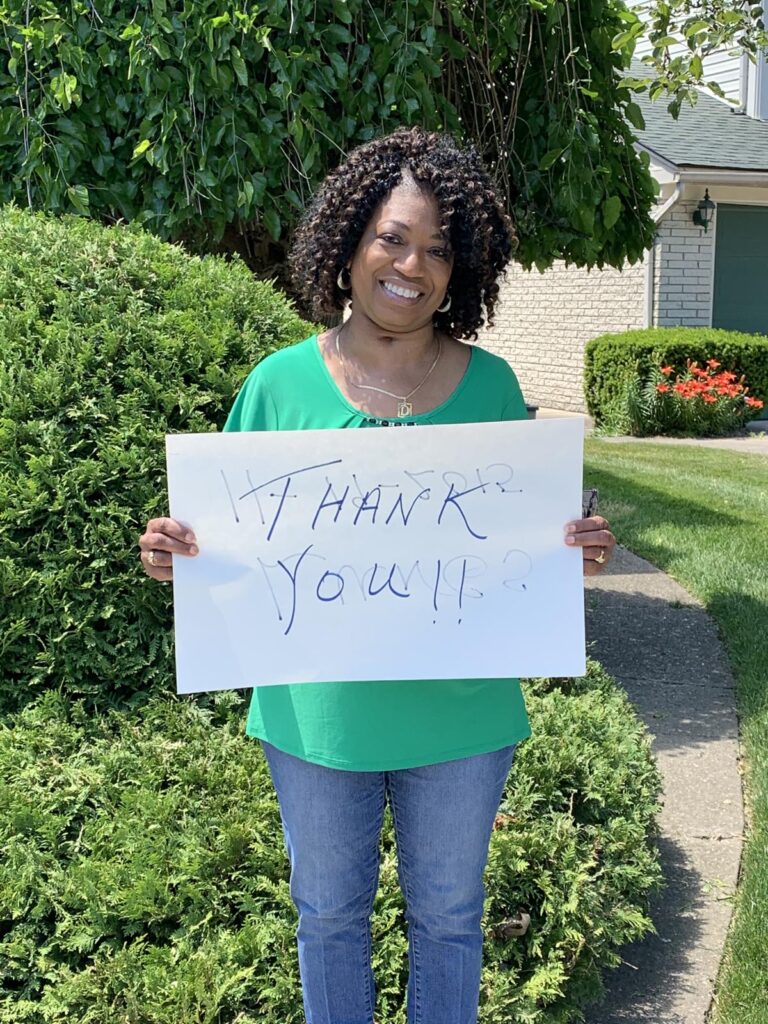 Supporting Organ and Tissue Donation in Michigan
When you support this mission, you give hope to people waiting for lifesaving, life-improving transplants, and you honor those who have already donated these precious gifts.
Numerous ways to get involved are highlighted on the menu at the top – from volunteering, joining us at community events (or holding your own), advocating for this cause, to simply sharing your story and encouraging others to join the Michigan Organ Donor Registry.
And you can always contact us to share your ideas or have your questions answered.
You can keep up on the latest news about organ, tissue and eye donation in Michigan by joining our mailing list. You'll get our free e-newsletter and find out about opportunities to attend events that support donation and transplantation. Just fill out this short form.
Gift of Life has hundreds of volunteers who share their time and talents to promote organ, tissue and eye donation. Many have been personally touched by donation, either as a transplant recipient or as a family member of a donor, but anyone who supports this cause can become a volunteer.
Support a Grieving Family with a Comfort Blanket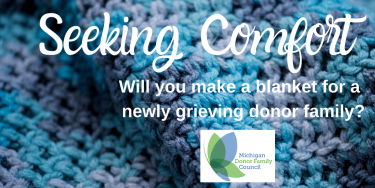 Gift of Life and its partners give small blankets to new donor families to show the love and appreciation of our entire donation community. Anyone who can knit, crochet or quilt can help with this deeply meaningful project. No-sew fleece blankets are also welcome.
Many donor families place these blankets on their loved one during their final hours, then continue to cherish the blanket as a reminder of their family member and of the power of donation.
Blankets should be about 43-inches by 37-inches, with neutral colors preferred. Mail completed blankets to the Michigan Donor Family Council, 14125 Terrace Court, Plymouth, MI 48170; or mail them to or drop them off at Gift of Life Michigan, Attn: Alexis Weatherholt, 3861 Research Park Drive, Ann Arbor, MI 48108.
Please include your name, address and connection to donation on a note with the blanket.