Sign your chapter up for the HOSA Challenge
Ready to join the HOSA Challenge? Complete the registration form today!
The HOSA Challenge runs from October 17 - November 4, 2022.
Materials will be mailed the week of October 10, 2022.
Everything you need to jumpstart your Chapter's participation is available in the HOSA Challenge Toolkit.
Click that link to get info on the Zoom webinar link, downloadable resources, Trivia Challenge details, a curated video library and much more!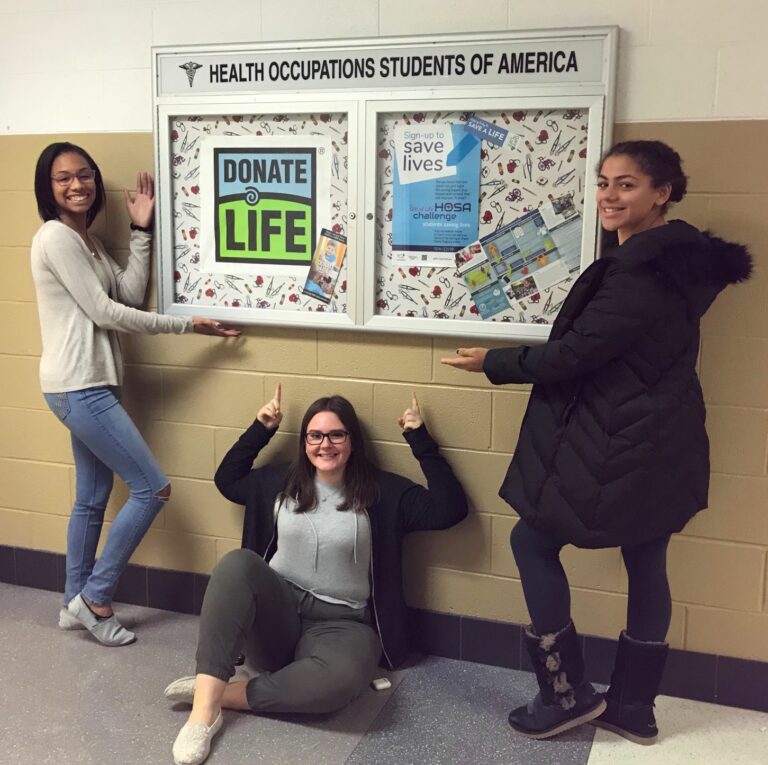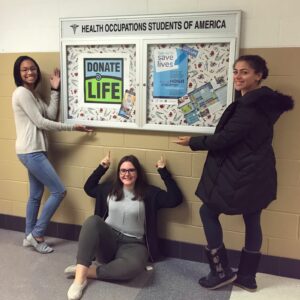 Check out the real-time scoreboard!
Score a point for your favorite HOSA Chapter!
Submit Your HOSA Challenge Activities
Thank you to all of the Michigan HOSA Chapters that participated in the 2021 Gift of Life HOSA Challenge!
As a result of your hard work, 964 new donors were registered and nearly 3,500 activities were completed to educate and inspire the community about organ, eye and tissue donation.
Congratulations to Anchor Bay HS HOSA for registering the most new donors with 335, and Bloomfield Hills HS HOSA for completing the most activity points with 7,844. We appreciate your continued support in the efforts to save and heal lives here in Michigan!
Anyone may join the Michigan Organ Donor Registry, including minors. Parents may legally revoke the decision of a minor to be a donor until that individual turns 18. We encourage anyone considering the decision to be a donor to discuss it with their family.
Anyone can remove their name from the registry by contacting Gift of Life Michigan or by visiting a Secretary of State office.