3 ways to stay informed
Join our

 

mailing list
Action Alert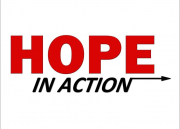 Help us get the HOPE Act signed into Michigan law
The HOPE Act enables organ transplants from HIV-positive donors to HIV-positive patients
Legislation introduced into the Michigan House of Representatives could bring hope to patients living with HIV. Introduced by State Rep. Felicia Brabec (D-Pittsfield Township) with 32 co-sponsors, the HIV Organ Policy Equity (HOPE) Act allows organs from potential donors with HIV to be transplanted into HIV-positive patients. Currently, the law prohibits life-saving organs from HIV-positive donors to be used to save the lives of HIV-positive patients here in Michigan. Instead, these vital organs recovered by Gift of Life Michigan are sent to out-of-state patients. The HOPE Act was approved unanimously in the State House in June, unanimously in the State Senate in December, and will now move to Governor for her signature.
The HOPE Act was enacted nationally in 2015. Since then, 21 states and the District of Columbia have adopted the legislation. Transplants between HIV-positive donors and HIV-positive patients take place at 35 hospitals and transplant centers across the country.
The Gift of Life Michigan Governing Board and Advisory Board – which include representatives of the state's nine organ transplant programs – endorse this effort to boost the number of organs for transplant for their patients, as well.
What can you do to help?
 Thank your representatives in the Michigan Legislature for their support
Write a letter of support to the governor
We need testimonials!

If you or someone you know is HIV-postive and either waiting for a new organ or an organ reciepient, we need your help. Your story could inspire support for this bill. Contact Patrick O'Brien at pobrien@golm.org.

Post your support for the HOPE Act on social media and tag @giftoflifemich
SAMPLE LETTER

Dear Governor Whitmer,

I'm writing to encourage you to sign the HOPE Act (HB4521) into law. The law would allow organ transplants from HIV-positive donors to HIV-positive patients.

Currently, Michigan law prohibits life-saving organs from HIV-positive donors to be used to save the lives of HIV-positive patients here in Michigan. Instead, these vital organs are sent to out-of-state patients.

The HOPE Act provides new opportunities to save more lives and will ensure that a greater number of people will receive the life-saving transplant they need.

Thank you,