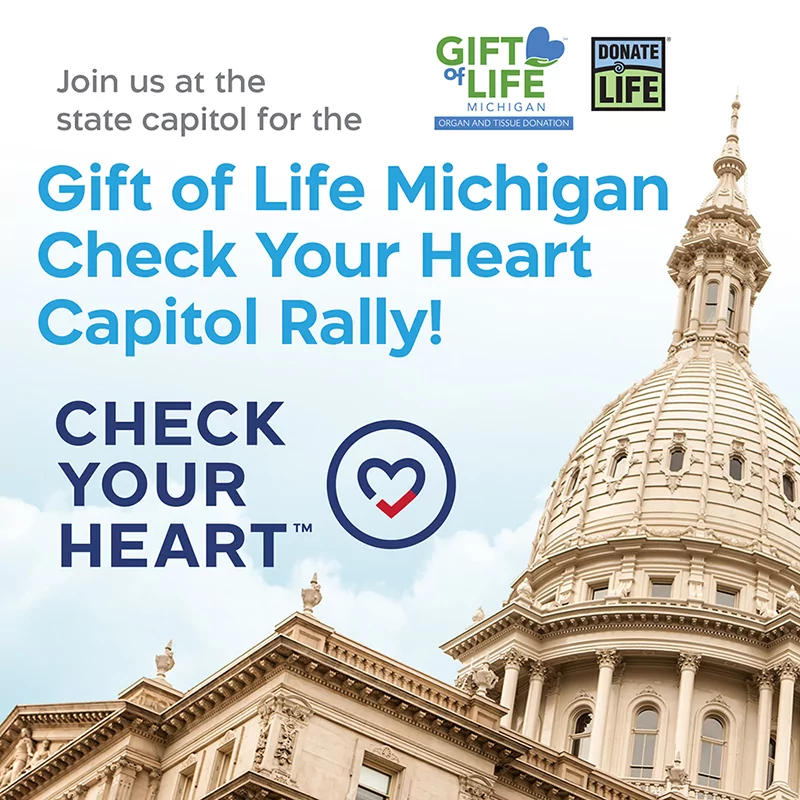 June 21, 2022 11:00 am to 1:00 pm
Join donor families, transplant recipients, waiting patients, caregivers, medical professionals and other supporters of organ, eye and tissue donation on the lawn at the Michigan State Capitol building to celebrate the gifts of life, sight and mobility and to promote the Michigan Organ Donor Registry!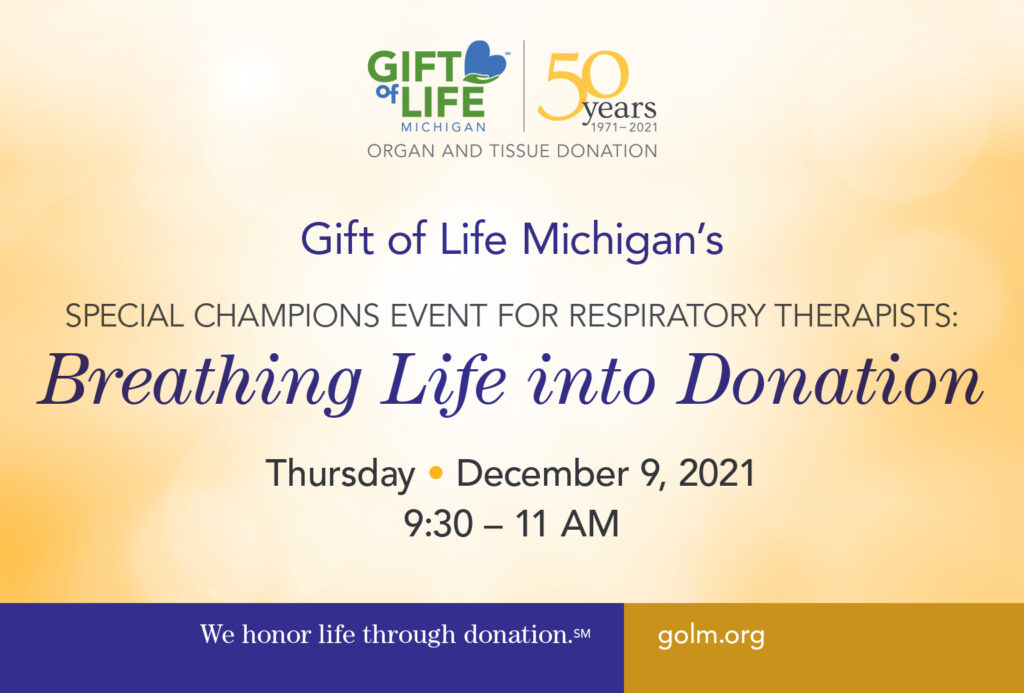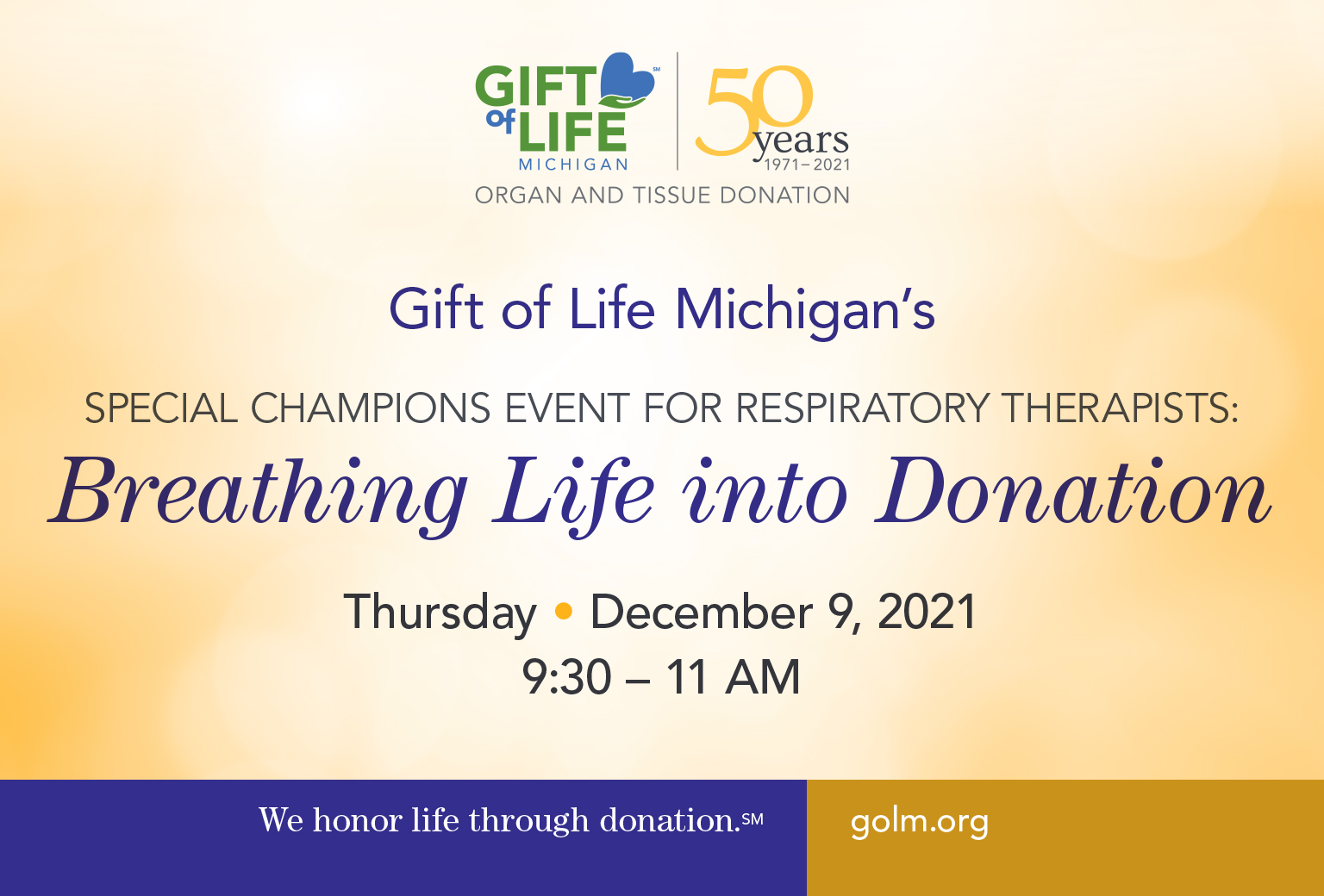 | December 9, 2021 9:30 am to 11:00 am
This 1.5 hour event for respiratory therapists will provide information and inspiration on the RT role in the organ donation process and donor management. Participants will hear a personal story from donor mother Kathleen Vogelsang, and learn more about the donation process from a family's perspective.
The event will be held virtually through Airmeet. To RSVP please complete this form: https://bit.ly/BLintoDonation.  You will receive a link to the event via email.