Be part of an organization that literally saves lives!
Our employees work with hospitals and transplant centers across the state and nation to fulfill the wishes of donors and the hopes of people in need of these life-saving gifts. We are proud to have over 200 professionals on staff including people with expertise in medicine, science, quality, communications, IT, social services, logistics, finance, administration and more.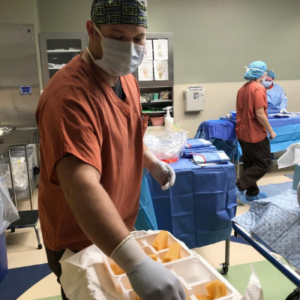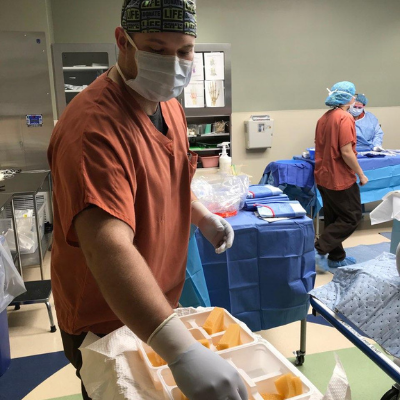 Gift of Life is a Great Place to Work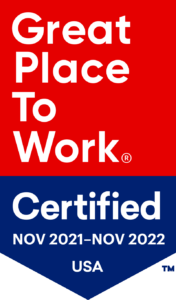 Gift of Life Michigan is celebrating its first Great Place to Work certification from Great Workplaces, a California research firm that gathers data from more than 100 million employee surveys nationwide.  Our staff took this survey in November 2021, and Gift of Life Michigan far exceeded the threshold needed to be certified as a Great Place to Work.
Great Workplaces recognizes top companies that have built outstanding performance, engagement, and workplace culture. The firm releases its list of best places to work in the world and it is shared in publications such as Fortune magazine.
Learn more about this designation in the Gift of LifeLINES newsletter, or watch the video here of a livestreamed conversation with two employees and our HR Director in March 2022.
Premium health care plan
Company-paid dental insurance
Company-paid life insurance
403(b), the nonprofit equivalent of a 401(k) savings plan
Gift of Life contributes a percentage of gross monthly wages into a retirement account
Generous amount of PTO (personal time off)
Flexible spending account with company match
Health Savings account
Tuition reimbursement for job-related studies after one year of full-time employment
Up to 16 hours of time off for community service each year
Longevity bonus
This work is powerful and serious, joyful and inspiring – often in the same day. At Gift of Life Michigan, we support one another and we celebrate together. Our employees are passionate because they believe in – and witness firsthand – the impact of organ and tissue donation. Every day, we live our core values of being determined, compassionate and professional.
Gift of Life Michigan is proud to be an Equal Opportunity Employer. We strive to have a workforce where diverse ideas and viewpoints are welcomed and encouraged, and we are committed to having a culture that is free of discrimination and harassment.
As of September 10, 2021, all Gift of Life Michigan staff are required to be fully vaccinated for Covid-19 or receive an approved exemption.
For more information about working at Gift of Life Michigan, visit us on LinkedIn. Contact our Talent Acquisition Team with questions about our openings or your application at recruitment@golm.org. Please note, if you have applied for a position, our team is diligently working to review applications and we will reach out to you if you have been selected as a candidate.