What You Can Expect During Organ Donation
Our donation support specialists and donation coordinators will walk with you on this often unexpected journey as you and your loved one make the ultimate act of human kindness. They will answer your questions, keep you updated and work with the hospital to provide "memory making" opportunities of your family member.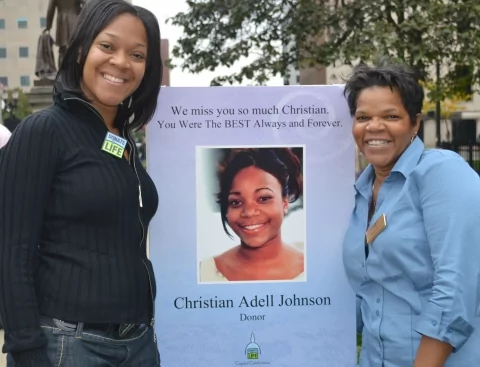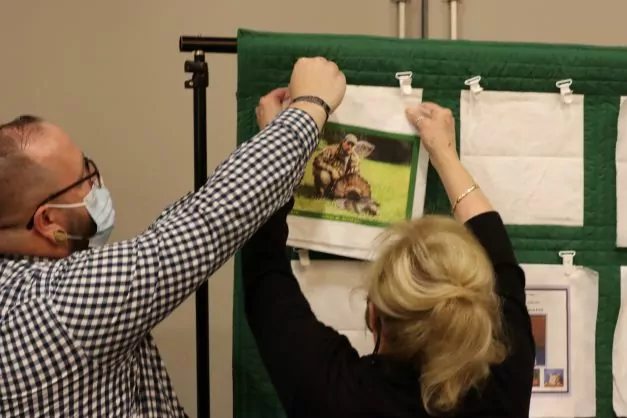 "I want to learn about their loved one. I want to learn about their likes, their dislikes. And then when it's appropriate, that's when we transition to discussing organ donation and the lives that could be saved."

– Anthony Honeywell, Donation Support manager
Resources for Donor Families
The Family Care Guide includes the following information, and more:
What can be donated
Two pathways: Donation after brain death and donation after circulatory death
How we honor your loved one's donor registration or, if he or she wasn't registered, how you have an opportunity to help others
Timing, transportation and funeral arrangements
Writing to recipients
Other things to think about, and additional resources
What You Can Expect After Organ Donation
Our Family Support Specialists offer donor families resources for the grieving process, as well as multiple opportunities to continue to honor their loved one and to support this cause.
Here is some of what we offer:
Guidance on how to write to the recipients of your family member's gifts.  Information also is available to recipients on how to write to their donor's family.
The opportunity to create a quilt square to honor your family member. Each original patch is combined with others to make donor quilts that are displayed at events and memorials across the state to promote donation.
You will be invited to an annual ceremony that honors the past year's donors. The Michigan Donor Family Gathering includes a memorial photo slideshow, where each donor's name is read aloud to honor them personally.
An opportunity to join the Donor Family Advisory Committee, which acts as an advocacy arm of Gift of Life Michigan. The group has a broad spectrum of organ, eye and tissue donor families. Many members of the committee also belong to the Michigan Donor Family Council, a separate nonprofit organization.
Information about the Donate Life Transplant Games of America, which brings together recipients, donor family members, living donors and supporters in a different city every other year.
An invitation to include a photo of your loved in the Circle of Life Garden at the LIFE Walk/Run in Detroit each July.
Information on how to become a Gift of Life Michigan volunteer.
Need more info or have questions? Email our Family Support Specialists or call (866) 500-5801, ext. 1299 or 734-922-1299.