Placental and Umbilical Cord Donation
Make a Difference for Others and Create a Legacy for Your Baby
Expectant parents of any age can take advantage of this unique opportunity as long as there are no disqualifying medical conditions. Those would include any infections or viruses such as HIV, hepatitis or other conditions that could be transmitted to recipients.
Expectant parents delivering by C-section or vaginally are eligible.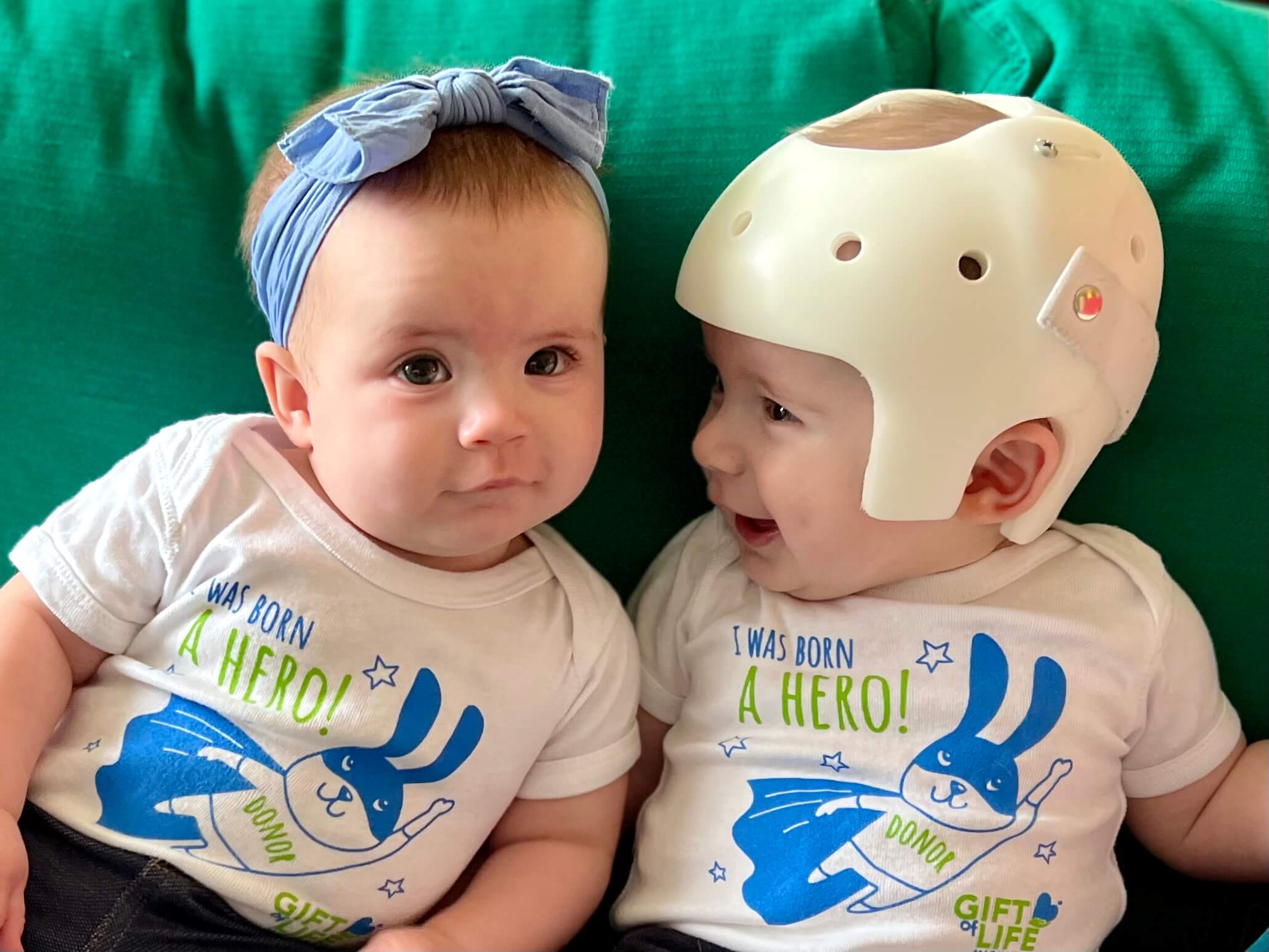 With your permission, your baby's umbilical cord and placenta - normally discarded after birth - can be donated. Your child's birth is in no way affected and there is no risk to you or your baby.
Donating your baby's placenta is considered a gift, and payment for donated tissue and organs is illegal under the National Organ Transplant Act of 1984. Your donation wouldn't cost you or your family anything.
Placenta is rich in nutrients and has unique healing properties. It is most often used to heal traumatic wounds and diabetic ulcers - situations where the skin won't easily heal on its own. It may be used to help people with eye injuries and diseases, for spinal and dental procedures and for sports injuries.
The placenta technically belongs to your baby, making your baby a hero at birth! What an incredible legacy right from the start; helping others heal and live healthier lives.
Little Coleton Voss has no idea how many people he's already helped in his life. But with the gift of his nutrient-rich placenta, he has already made a difference for up to 20 patients. 
The Fenton-area toddler and his mom, Alyssa, donated his placenta the moment he was born in Ann Arbor in 2019. They were the first to give the tissue with super healing powers as part of Gift of Life's placenta donation program.  
"When my doctor presented the idea of placenta donation, we thought that would be a cool thing to do," Alyssa said. "We're excited to know Coleton was part of something bigger when he was born."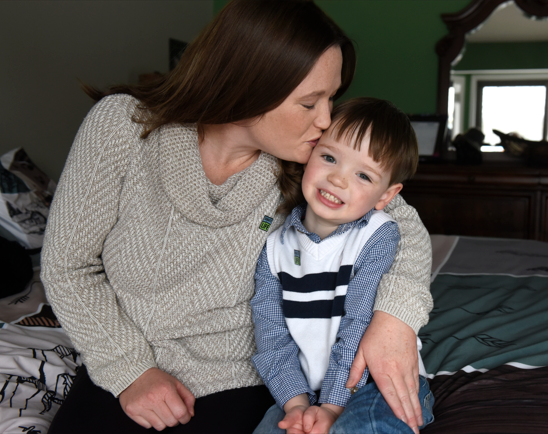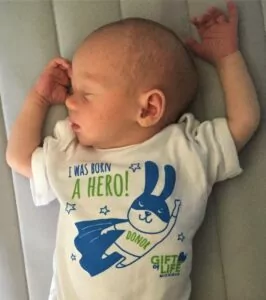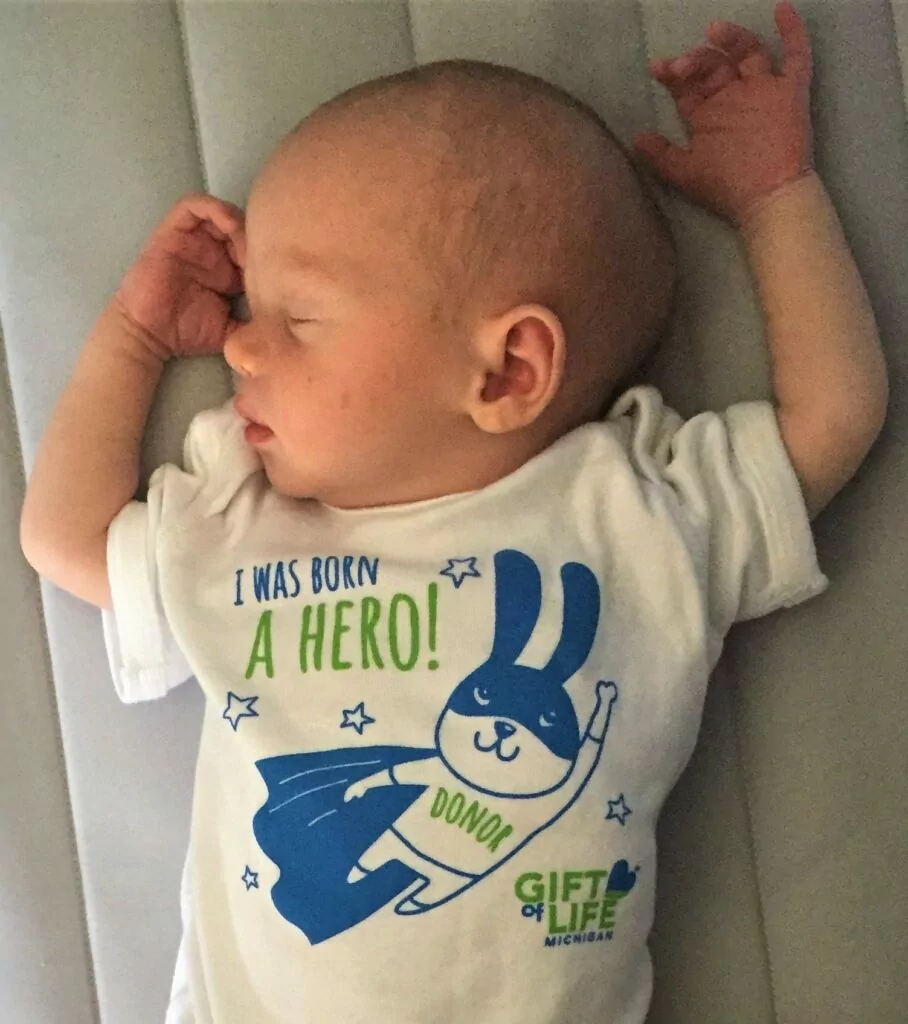 Unique Benefits of Placenta Donation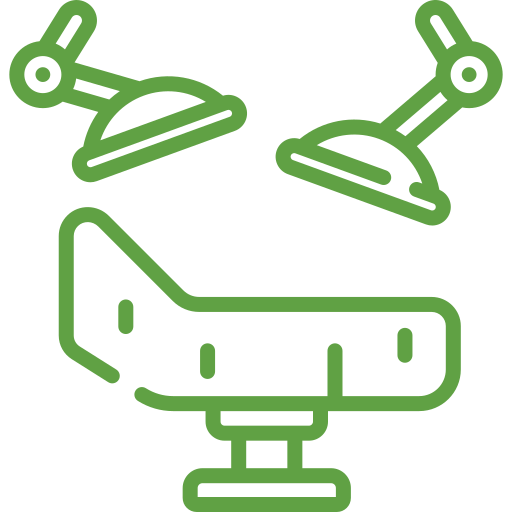 Surgical Uses
Wound healing, spinal corrections, dental procedures, sports medicine and more.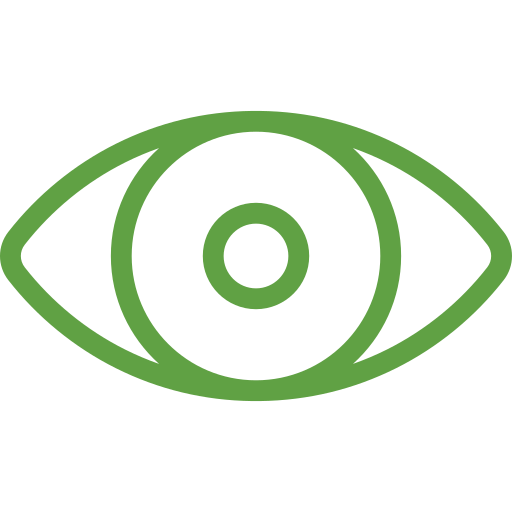 Healing for Eyes
Dry eyes, cornea damage, cornea disease, and other diseases of the eye.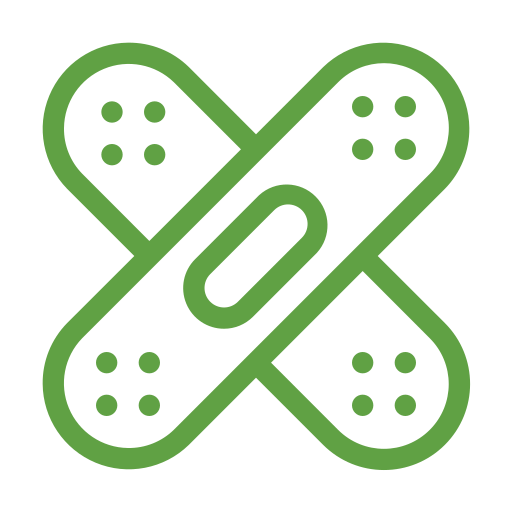 Patient Recovery
Encourages healing, relieves pain, minimizes scarring, reduces swelling, and decreases infections.
Talk to your doctor about your desire to be a placenta donor. Complete the form below, and one of our coordinators will contact you to set up a convenient time to complete some documents and answer questions about your medical and social history. Some questions are personal, which can make some people feel a little uncomfortable, but the information is important to ensure the safety of donated tissue. The interview will last about 20 minutes and is similar to questions asked of blood donors.
Before your delivery, you will provide a small blood sample, taken in conjunction with other blood samples needed during your delivery time. There will be no additional needle poke.
After your baby is delivered, the placenta will be tested and processed under strict guidelines and according to the highest medical and ethical standards.
Thank you for supporting our mission and for helping to heal and save lives!
If you have additional questions please complete the form below or contact us at [email protected] or 800-482-4881. Our office is located at 3861 Research Park Drive, Ann Arbor, MI 48108.
Placenta Donation Interest Form