Winners will be recognized at April 5 celebration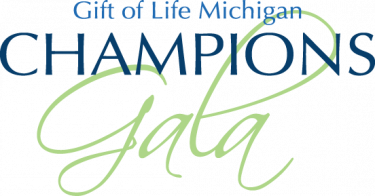 Gift of Life Michigan has chosen 15 individuals and three hospitals to receive 2019 Donation Champion Awards, recognizing their extraordinary efforts to help fulfill the wishes of donors and their families and promote the Michigan Organ Donor Registry.
These are the first such awards given formally by Michigan's federally designated organ recovery program.
"Gift of Life is absolutely thrilled to host – for the first time – an event that will shine a light on the best of the best in the important work that's carried out every day to save and transform lives through organ and tissue donation," CEO Dorrie Dils said.
The winners are:
Secretary of State employee: Amy Vandegriff, Special Assistance Unit Technician, Lansing
Volunteer: Amogh Gowda, Junior at Troy High School
Community partner: Tom and Kelly Moran, Owners, Art Moran Buick GMC, Southfield
First responder: Michael Lubig (posthumously), Detroit Firefighter and organ donor, Detroit
Hospital PR/marketing: John Foren, Spokesperson, Media and Public Relations, Sparrow Health System, Lansing
Hospital executive leader: Dr. Michael Jaggi, Chief Medical Officer, Hurley Medical Center, Flint
Medical Examiner: Dr. Jeff Jentzen, Medical Examiner, Washtenaw County, Ann Arbor
Nurse: Julia McLean, Michigan Medicine, Ann Arbor
Physician: Dr. Panayiotis Varelas, Neurologist, Henry Ford Health System, Detroit
Donation Liaison: Adam Mencarelli, Spectrum Health, Grand Rapids
Hospital Spiritual Care: Corey Kennard, Pastor, Ascension St. John, Detroit
Social Worker: Susan Walker, Social Worker, Multi-Organ Transplant Program, Beaumont Hospital, Royal Oak
Funeral Director: Timothy Schramm, Funeral Director, Howe-Peterson Funeral Home & Cremation Services, Dearborn
Transplant center professional: Amy Van Stone, Pre Transplant Coordinator, Harper University Hospital/DMC, Detroit
Innovation Award: Ascension Borgess Hospital, Kalamazoo
Honoring Life Through Donation Award: Beaumont Hospital, Dearborn
Donor hospital of the year: St. Joseph Mercy Ann Arbor
Lifetime achievement award: Mary Johnson, St. Joseph Mercy Ann Arbor
#####
As the state's only federally designated organ donor program, Gift of Life Michigan is the intermediary between donors, their families and hospital staff. Gift of Life, in collaboration with Eversight, provides all services necessary for organ, tissue and eye donation.
More than 3,000 patients in Michigan are waiting for a life-saving organ transplant.
Anyone can join the Michigan Organ Donor Registry, regardless of age or health history. To sign up, visit golm.org or call 866.500.5801.