As a truck driver, Chad Milton has been on more journeys than he can probably count.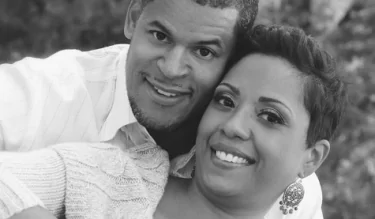 Milton, a Grand Rapids resident, is being honored by Gift of Life Michigan for another type of journey, however, the journey of acceptance of organ donation and the advocacy that followed. Milton recently received the 2020 Honoring Life Through Donation Award from Gift of Life, for his efforts to promote donation and to urge people to sign up on the Michigan Organ Donor Registry.
Milton's journey started back in 2016, when his wife, Mary, was involved in a car accident and tragically succumbed to her injuries. She had been a passionate supporter of organ and tissue donation, but Chad was not.
"I was a no. I was against it, 100 percent," he said at the time. "It was just because didn't trust the process."
He decided to follow with Mary's wishes and worked closely with Gift of Life through the donation process. The respect, compassion and love shown to both of them throughout gave him further evidence that it was the right thing to do.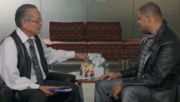 "They answered all my questions. They hugged me constantly. I felt like they were working for her," he said. "I felt like they were fulfilling her wishes. I felt like they loved her. They kept their promise."
Chad has since spoked in support of organ and tissue donation and worked to break down myths and misconceptions involved in the process. He has corresponded with and since met the recipients of Mary's gifts, including Philip Acosta, who received her heart.
"Mary's spirit lives on. It will continue to live on," he said. "This is God's work. There's a reason why it all came together the way it came together."
Milton is one of 15 individuals and three hospitals to be honored as Donation Champions by Gift of Life Michigan. Other winners include:
Volunteer: Lydia and Ward Kimball, West Branch
Community partner: Wayne State University, Detroit
Donation storyteller: WLNS, Ch. 6 TV, Lansing
Hospital executive leader: Dr. Harry Anderson, St. Joseph Hospital – Ann Arbor
Hospital Educator: Wendy Lavin, Sinai Grace Hospital, Detroit
Secretary of State employee: Kelly Davis, Shepherd, MI
Medical Examiner: Dr. Joyce deJong, Medical Examiner
Hospital Spiritual Care: Cindi Veldheer DeYoung
Nurse: Elise Pavlick, Henry Ford Hospital, Detroit
Physician: Dr. Robert Beck, Bronson Methodist Hospital, Kalamazoo
Donation Liaison: Kathi St. Pierre, Northern Michigan Hospital, Petoskey
Funeral Professional: Rita Jordan, O.H. Pye, Detroit
Transplant center professional: Jennifer Fogarty, Beaumont Royal Oak
Multicultural Difference Maker: Terra DeFoe
Innovation Award: Phil Douma, Michigan Funeral Directors Association, Okemos
Donor hospital of the year: Hurley Medical Center, Flint
Legacy Award: Dr. Theresa Jacobs, Michigan Medicine, Ann Arbor