Team effort, collaboration earn Dr. Joyce deJong 2020 Donation Champion Award
Dr. Joyce deJong, the medical examiner for Muskegon, Ingham, Allegan and Kalamazoo counties, was honored by Gift of Life Michigan for her support of organ, tissue and eye donation.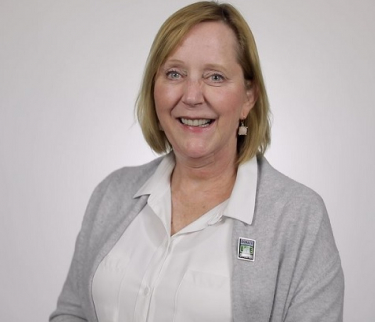 Through her work as medical examiner as well as educational role at the Homer Stryker School of Medicine at Western Michigan University, she is a champion of organ and tissue donation and a strong advocate for donors and their families. She was honored with the 2020 Medical Examiner Donation Champion Award.
"Coordinating organ and tissue donation when a medical examiner is involved can be complicated, but Dr. DeJong's and her team collaborate throughout the process and do everything in their power to honor the families we collectively serve to honor life through donation," said Dorrie Dils, CEO of Gift of Life Michigan.
Dr deJong, who was honored with a Shining Star Award from the Michigan Secretary of State for her support of organ and tissue donation in 2014, said it was important to do everything she could to honor the wishes of donors and their families.
"Organ donation is more than a gift to the donor. It's a gift to the entire family and the community," she said. "For the family members that are involved with their loved one that has died, that opportunity for them to give back and to be a part of that process is important to them."
She currently is the Chair of the Medical Examiner Working group, a team of multiple individuals focused on improving the Medical Examiner and Death Investigation process in Michigan, as well.
She said she was honored to receive the award, but quick to point out she was not the only person responsible for it.
"I wish this could go to my entire department," she said, referring to the team of forensic pathologists, investigators, autopsy techs and office staff she works with every day. "We go above and beyond just what is required of us by the law we do that because it is important to those families."
Dr. deJong was one of 15 individuals and three hospitals to be honored by Gift of Life Michigan for their support of organ and tissue donation and efforts to encourage people to sign up on the Michigan Organ Donor Registry. Other winners include:
Other winners include:
Volunteer: Lydia and Ward Kimball, West Branch
Community partner: Wayne State University, Detroit
Donation storyteller: WLNS, Ch. 6 TV, Lansing
Hospital executive leader: Dr. Harry Anderson, St. Joseph Hospital – Ann Arbor
Hospital Educator: Wendy Lavin, Sinai Grace Hospital, Detroit
Secretary of State employee: Kelly Davis, Shepherd, MI
Hospital Spiritual Care: Cindi Veldheer DeYoung, Spectrum Butterworth Hospital, Grand Rapids
Honoring Life Through Donation Award: Chad Milton, Grand Rapids
Nurse: Elise Pavlick, Henry Ford Hospital, Detroit
Physician: Dr. Robert Beck, Bronson Methodist Hospital, Kalamazoo
Donation Liaison: Kathi St. Pierre, Northern Michigan Hospital, Petoskey
Funeral Professional: Rita Jordan, O.H. Pye, Detroit
Transplant center professional: Jennifer Fogarty, Beaumont Royal Oak
Multicultural Difference Maker: Terra DeFoe
Innovation Award: Phil Douma, Michigan Funeral Directors Association, Okemos
Donor hospital of the year: Hurley Medical Center, Flint
Legacy Award: Dr. Theresa Jacobs, Michigan Medicine, Ann Arbor