Canton, MI — Marcileen Pruitt of Canton will enjoy this Mother's Day and plenty more to come, thanks to some help from her extended family.
Pruitt, 48, is living with renewed vigor after receiving a kidney from her niece last October. She said she feels better than she had in years.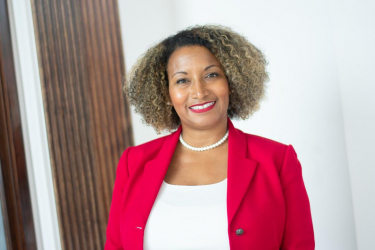 "My energy level started to increase. I noticed then that I really must have been dragging before," said Pruitt, an attorney for the City of Southfield. "I have lots of energy now to do different things – to walk and ride my bike and things like that. That has been great."
Pruitt was diagnosed with lupus in 2010, but the condition didn't affect her kidneys right away. She had to go on emergency dialysis in 2014 because her creatinine levels were so high; her kidneys responded, but were damaged. About a year later they were still not improving, so her doctors suggested she visit a transplant surgeon and go on the organ transplant waiting list. That was 2016.
She prepared herself for a long wait. It is not uncommon to wait years for an available organ. There are more than 100,000 people on the waiting list across the country. In Michigan, there are more than 2,200 patients awaiting a new kidney. On average, someone in the United States dies every 10 minutes waiting for a life-saving organ transplant.
Pruitt's older sister was one. Also diagnosed with lupus, she passed in 2011 from kidney disease, in part because lupus made scheduling a kidney transplant difficult.
"Every time she would get close, she would have another lupus attack and they would postpone the procedure until it was under control," Pruitt said.
That was part of the reason Pruitt's niece, Simone Scott, decided to get tested to see if she would be a match for her aunt. She said she didn't want Pruitt's son, Christian, to grow up without his mom.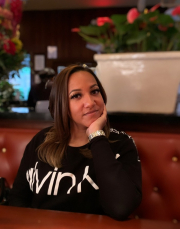 "I never felt like I was doing anything out of the ordinary," said Scott, a 35-year-old resident of Houston, Texas. "I just felt like it was something I should do."
Scott decided to get tested in 2019 and in August learned that she would be a perfect match. The transplant was scheduled for Oct. 4 at the Michigan Medicine transplant center.
"A lot of my friends said I was crazy, but it never felt that way to me," Scott said. "I looked at the bigger picture."
The Pruitt's brother, Tyrone Scott, drove them to the hospital together and, when staff learned they were related, they were allowed to prepare for and recover from the procedure next to each other.
"That was comforting. We could all be in one area together before we went into surgery," Pruitt said. "I have a very strong faith so there was a calm over me, but I was still a bit uneasy. Obviously, I wanted her to be okay; I didn't want her to be hurt or anything."
The transplant was a success. Surgeons told Pruitt that her new kidney started working immediately. Six months later, both women show no adverse effects. Scott called it a "blip on the radar." Pruitt said she intends to volunteer with Gift of Life Michigan, the state's organ donation program, spreading the word about the need for organ donors among minority populations and helping to break down some of the misconceptions about the process.
Oftentimes, opposition to organ donor is rooted in the family or word-of-mouth experiences. Pruitt said her own mother was opposed to it – she would not allow any of her father's organs to be recovered when he passed when Pruitt was 10.
"There are so many [African Americans] that need organs, and there's not a lot of us that are willing to donate – or even get tested, or even say 'if something happens to me, I'd be willing to donate,'" she said. "I can imagine that there are a lot of people that have heard things like that and that's the way they feel. But you're not going to use them. If they're perfectly good parts, you should donate them."
In that way, she said, everyone can help others, the way her niece was to her.
"It was such a blessing for my niece to step up to the plate and volunteer to be a donor for me," she said. "It changed my life and my outlook on my future. My quality of life has improved tremendously, and I am so very grateful for her gift that offered me this opportunity."
# # # # # #
About Gift of Life Michigan
Gift of Life Michigan is a federally designated organ procurement organization that serves the state of Michigan as the intermediary between donors, their families and hospital staff. In collaboration with Eversight, Gift of Life provides all services necessary for organ, eye and tissue donation. For more information, or to sign up on the Donor Registry, visit golm.org or call 866.500.5801.