'We're so, so grateful she made this choice,' family says
Montcalm, MI – Destini Cunliffe excelled at many things, but she is perhaps best known for her ability to make friends. The 18-year-old Montcalm woman's life was tragically cut short recently; she became an organ donor on Jan. 14, 2021.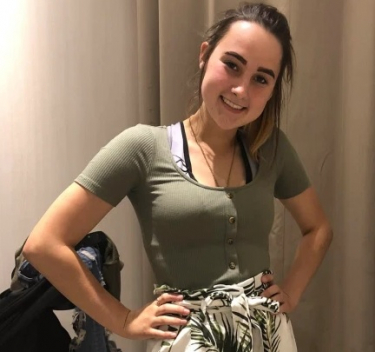 "She would meet someone and, within five minutes they'd be best friends," said her aunt, Shauna LaFave. "She's going to be very, very missed by a lot of people."
Cunliffe was a senior at Greenville High School, where she played softball. She was also heavily involved in dance from a young age, LaFave said, and she enjoyed cheering people up. She dreamed of traveling the world.
"Every since she was little, she's always been in dance. It was like her release, I think, her happy," LaFave said. "If you were sad she's start doing something silly and a lot of it involved dancing. It always cheered us up."
Cunliffe had just purchased a truck and was out celebrating with friends when they found themselves in the wrong place at the wrong time. After an encounter suddenly turned violent, she and another girl were shot. Cunliffe died at the hospital, the other girl is still recovering. Police have two suspects in custody and are searching for additional persons of interest.
Cunliffe was a registered organ donor, having signed up on the Michigan Organ Donor Registry when she received her driver's license in 2020. When asked then if she wanted to sign up, Cunliffe responded with an enthusiastic "yes."
"She said: 'Why would I need them?'" LaFave said. "'I want people to be able to breathe and run and play and do all of those things. If I can help someone else, I want to do that.'"
Her gifts saved the lives of five people. Both kidneys, both lungs, her liver and her heart were recovered, which has helped her family cope with their sudden loss. They hosted a vigil in her honor on Jan. 23 and are encouraging friends, family and the community to sign up as donors.
"We're so, so grateful that she made that choice," LaFave said. "It has brought so much comfort to my family, knowing she is still giving. Her heart is still beating. She is still helping people, even though she isn't here. It's really the most beautiful thing that she could have done."
To sign up on the Donor Registry, click here.