August 10, 2023 6:30 pm to 8:30 pm
Join us on Thursday, August 10, at the Market Tap rooftop (at the Flint Farmers' Market) for Trivia Night starting at 6:30 PM. Test your knowledge on pop culture, local history, and organ donation myths!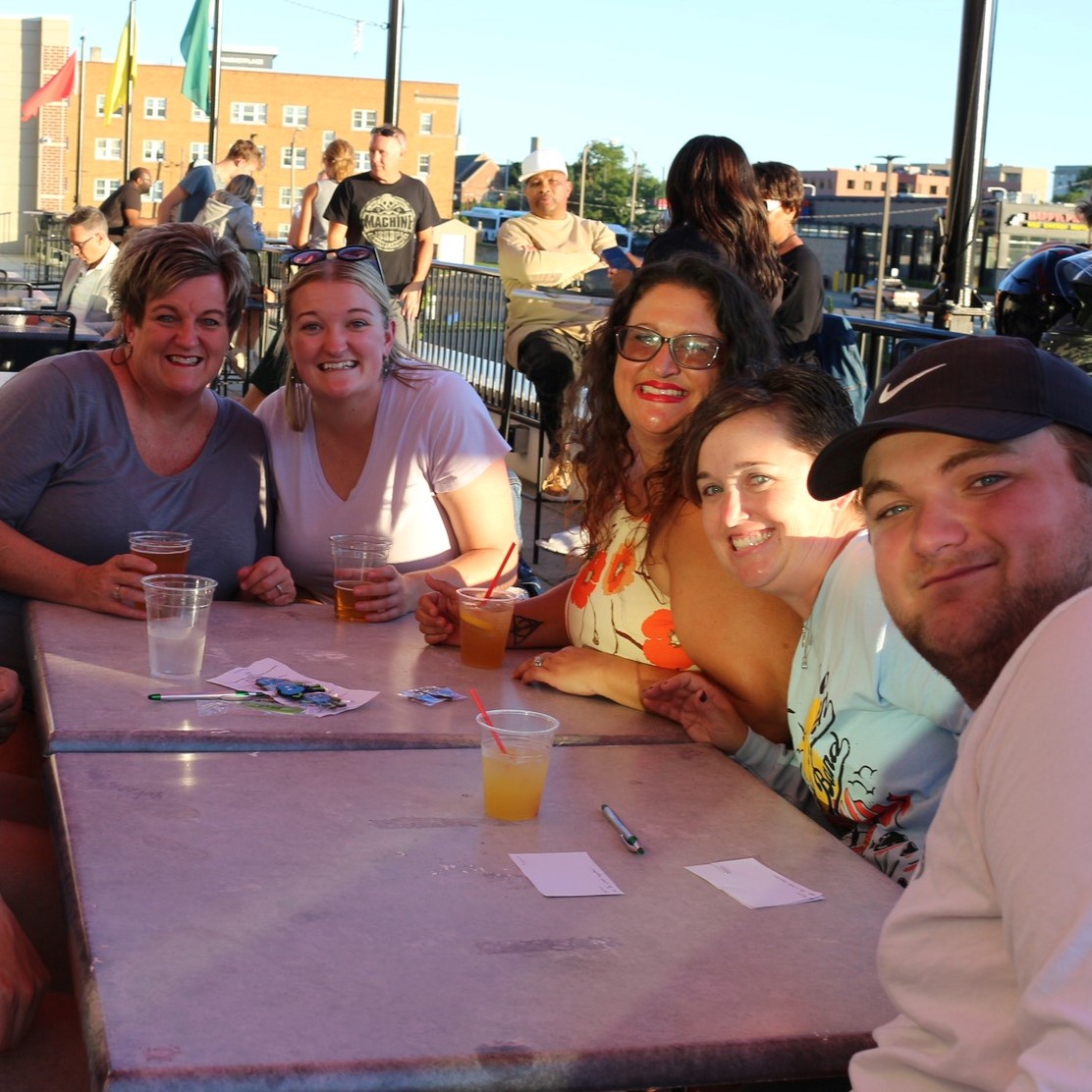 🤓 The event will be catered by two Black-owned businesses: Mr. Prince's Tacos and Snacky Brown, both located in the Flint Farmers' Market.
🥇 1st-3rd place winners will receive gift cards to Elle Jae Essentials, a Black-owned skincare business!
🔊 Music by local artist DJ Smuvi!
Trivia Night is a special night where we observe National Minority Donor Awareness Month, a collaborative effort by national organizations to save and improve the quality of life of diverse communities by creating a positive culture for organ, eye and tissue donation. It's designed to increase awareness about the need for minorities to sign up on the Michigan Organ Donor Registry, correct misconceptions about the process, and encourage people to lead healthier lives.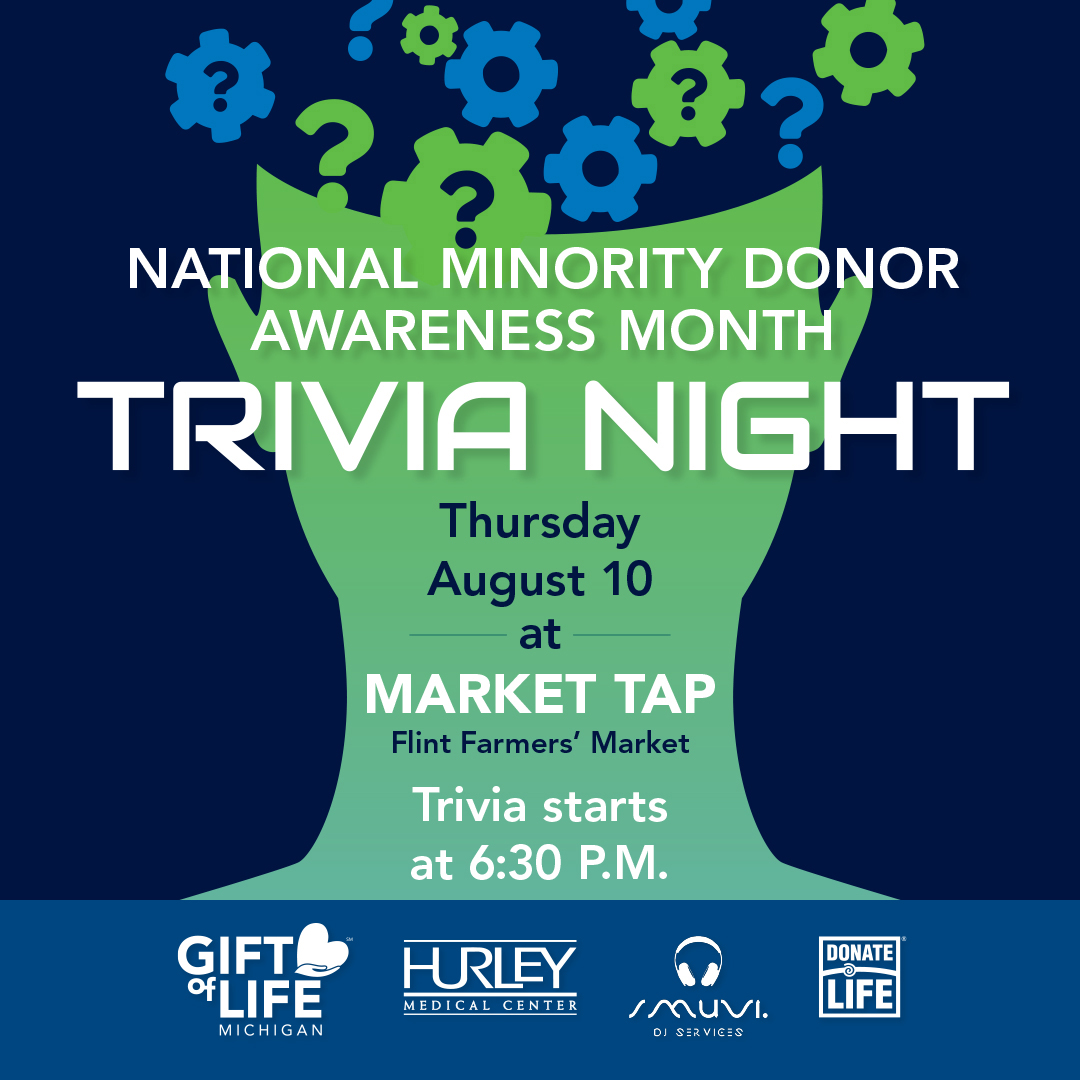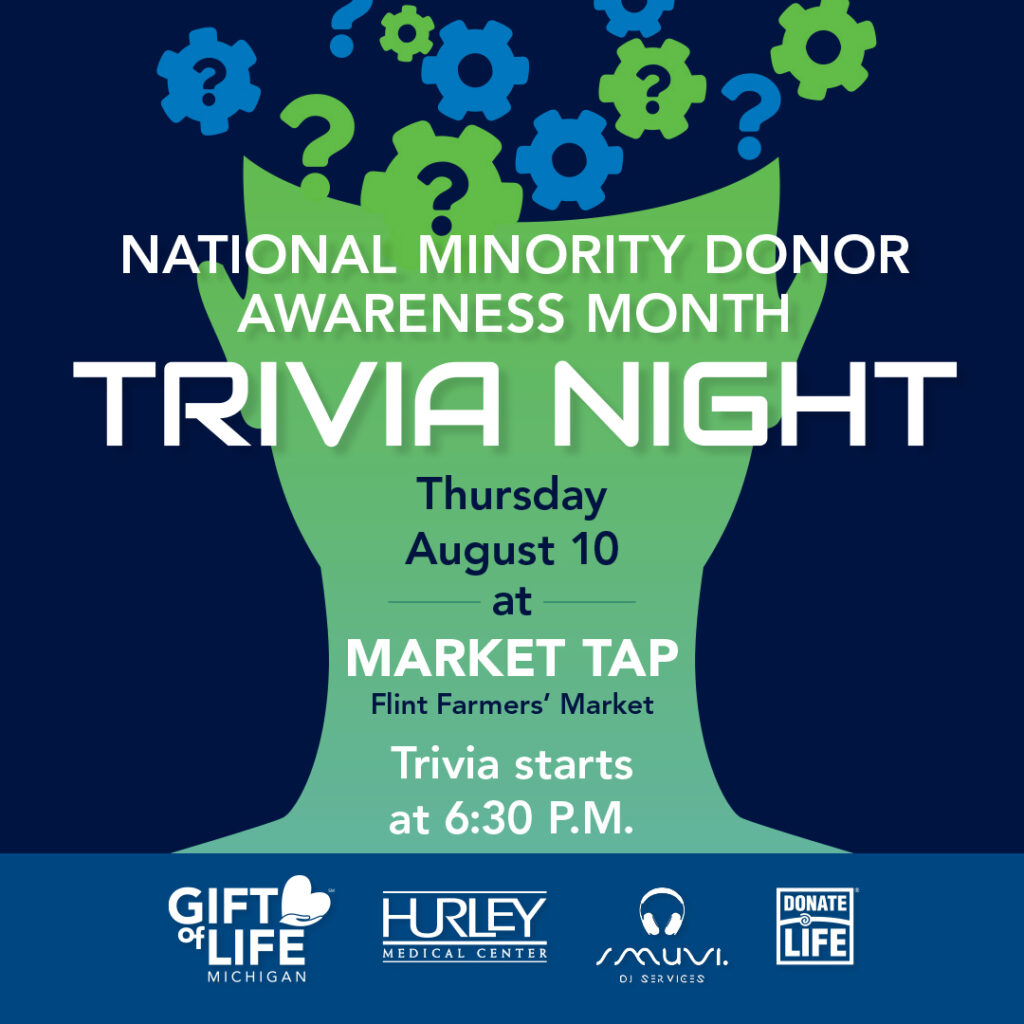 This is a In-Person Event