Life-saving technology in Michigan will triple the time for lungs to be transplanted
Kyle Clark had just days to live when the news finally came that he was a match for new lungs.
It was February of 2015 and Clark, then just 25 years old, was suffering with end-stage cystic fibrosis. He was listed for a transplant at Michigan Medicine in Ann Arbor just five days earlier.
When he got word that his life would be saved, Clark grieved for and thanked his donor – a stranger who would make a future possible for him. "Without them, I knew I didn't have much longer," he said. "That's the reality of it."
The story of his successful transplant – worthy of celebration in itself – was heralded for another reason. He was Michigan's first recipient of lungs that were placed on a machine called Ex Vivo (Latin for outside the body) before surgeons transplanted them into his chest.
His donor's lungs were considered marginally healthy, and Clark's time was running short. So they were connected to the Ex Vivo machine, where they were ventilated and infused with a solution for several hours to improve bronchial function before his transplant. Seven years later, Clark is still doing fine.
Now, the technology that helped make his lungs worthy of transplant has been improved and a newer, more innovative version of that machine has the potential today to help even more patients. Gift of Life Michigan is now using a TransMedics Organ Care System (OCS) that will prolong the life of donated lungs – and even help recondition them – increasing the probability of a successful donor match and improving long-term health for recipients. Clinical trials are also under way for similar technology that would be used for donated livers, hearts and kidneys.
"We are excited to bring this new technology to Michigan," said Dorrie Dils, President and CEO of Gift of Life Michigan. "There are more than 50 people waiting for new lungs in Michigan. This means more hope for them and for the thousands of people waiting for a life-saving organ here in our state and beyond."
There are about 1,400 people waiting for new lungs in the U.S.
Essentially, the TransMedics OCS simulates bodily conditions like temperature and blood flow to preserve recovered lungs for longer periods of time, and even improve oxygenation levels. Previously, these precious gifts were cooled and preserved and needed to be transplanted into a recipient within 6-8 hours. With the TransMedics OCS, recovered lungs are viable for up to 24 hours – expanding the likelihood that a potential match can be found and the life-saving organs transported in time.
"This greatly expands the recipient pool, allowing us to save even more lives," said Bruce Nicely, vice president of Clinical Operations at Gift of Life Michigan.
Dr. Ashraf Abou El Ela, a transplant surgeon with Michigan Medicine, said that the new system is an improvement over older methods. With the additional time, surgeons can perform advanced testing before transplant, he said. The machines can also extract extra water out of the lungs.
"With traditional cold preservation, it's believed we only have 6-8 hours from when we [recover] the lungs to when we transplant them to the recipient," Dr. Abou El Ela said. "With this technology, we should be able to keep the lungs preserved for longer periods of time. We can travel with the lungs for longer distances. It's cutting-edge technology for the preservation of lungs outside the body, and it should help improve the organ utilization rate."
In 2021, 33 pairs of lungs in Michigan could not be recovered because of those time and geographic constraints. With the TransMedics OCS, lungs from a donor in Hawaii have been successfully transplanted in a recipient in North Carolina, a journey of about 4,700 miles that would have previously been a barrier to transplantation. The company has regularly recorded successful transplants between donors and recipients who are a thousand miles apart.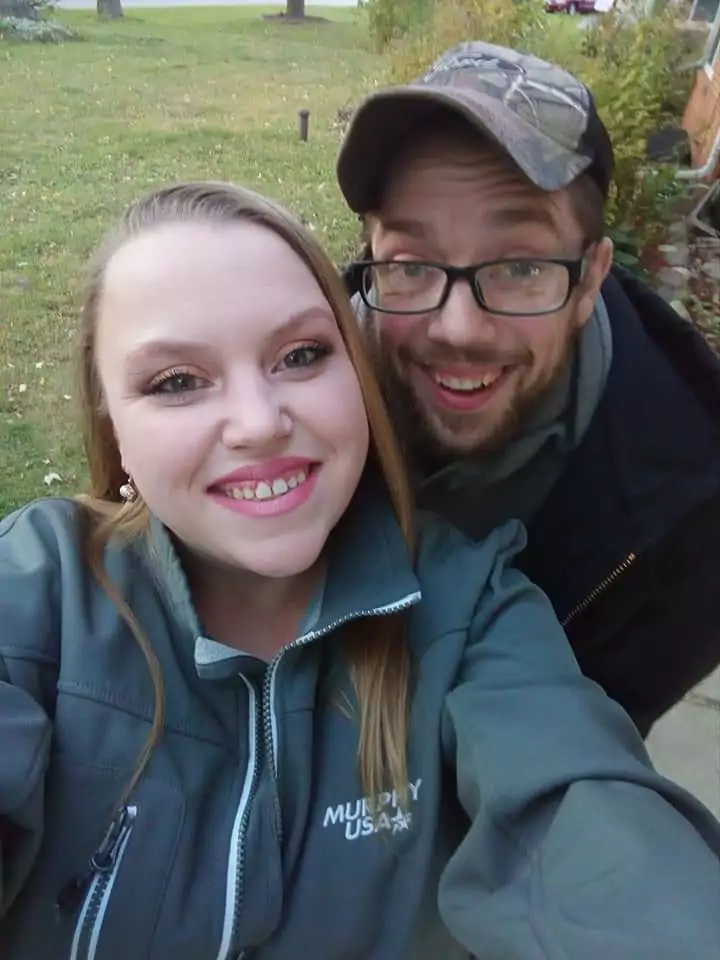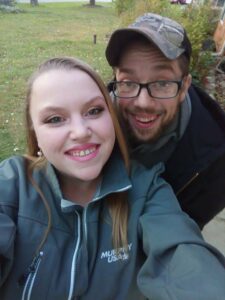 "This advance in technology will help us succeed in our mission of honoring life through donation," Dils said. "Our ultimate goal is to see a day when nobody dies while waiting for a life-saving transplant. As new technology comes online and we adapt to it, we move ever closer to that day."
Clark, now 32 and married to his wife, Lauren (right), and father to her 6- and 8-year-old boys, said he is "living life and doing good" and glad to hear about the improved technology that will help more people.
"It makes me happy to hear that," Clark, a Lapeer resident said this week. "It's awesome because it's a scary thing to wait and wonder if it will come. This is just so cool, and it will help others like me."
To add your name to the Organ Donor Registry, click here.