Bloomfield Hills couple pledges record $125,000 for popular
All of Us
program
Pamela and Krishna Sawhney fervently believe educating youth about organ and tissue donation will change the minds and hearts of generations of skeptics — and save the lives of patients waiting for transplants.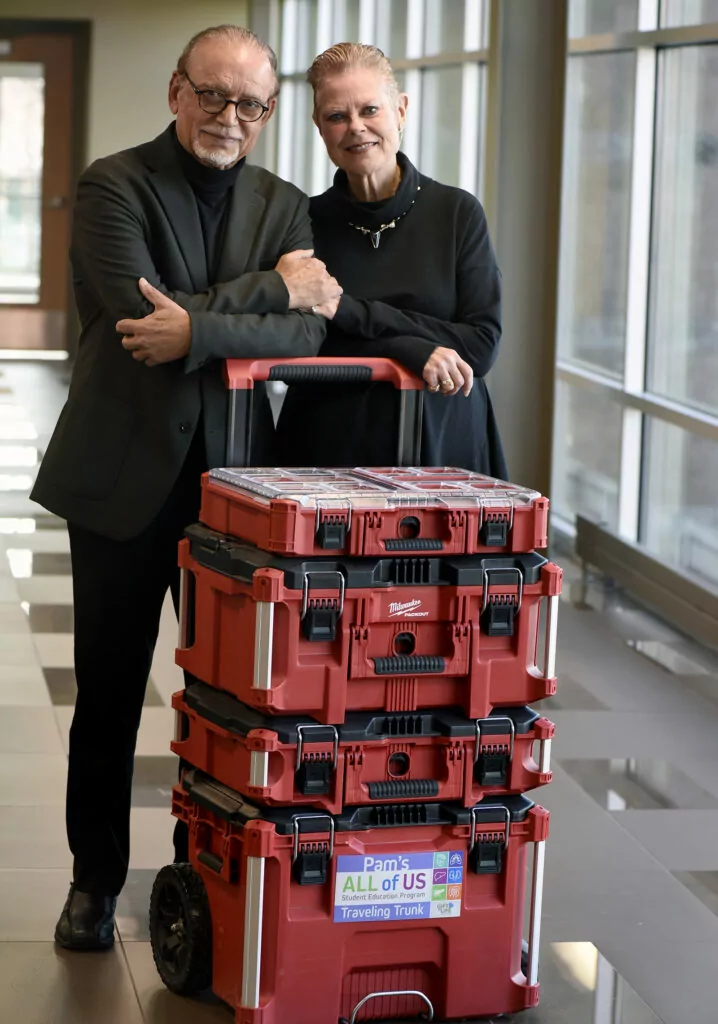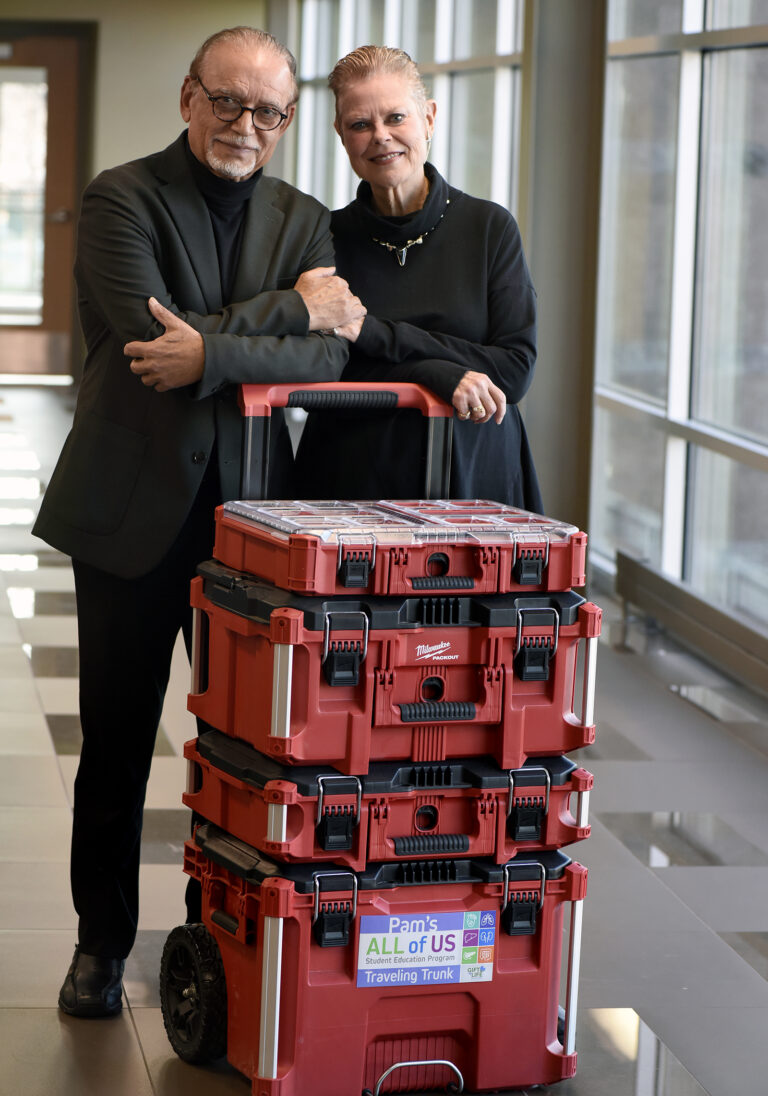 The Bloomfield Hills couple has pledged $125,000 over five years to the All of Us program, Gift of Life Michigan's unique hands-on learning experience for high schoolers. 
Their gift is — by far — the largest in the organization's 51-year history. 
"We now have the ability to significantly grow All of Us and reach more students than ever," said Alison Gillum, senior community relations coordinator at Gift of Life. "It ultimately will grow the Michigan Organ Donor Registry and save lives." 
All of Us is not your average class, so it's getting a lot of buzz at high schools statewide. It's a learning experience with real tissue and organ specimens that students can touch as they learn why donation is crucial to help patients in need. Students learn which organs and tissue can be transplanted and how the process works, beginning with a person's decision to join the Donor Registry. 
"I fell in love with the entire program," said Pamela Sawhney, a member of Gift of Life's governing board. "We both gravitated to All of Us and hope it now will go on forever." 
The program, which won a national award from Donate Life America in 2021, has surged in popularity and seen tremendous growth: It began in 2018 with two presenters visiting 68 classrooms in 25 high schools. In 2022, five outreach educato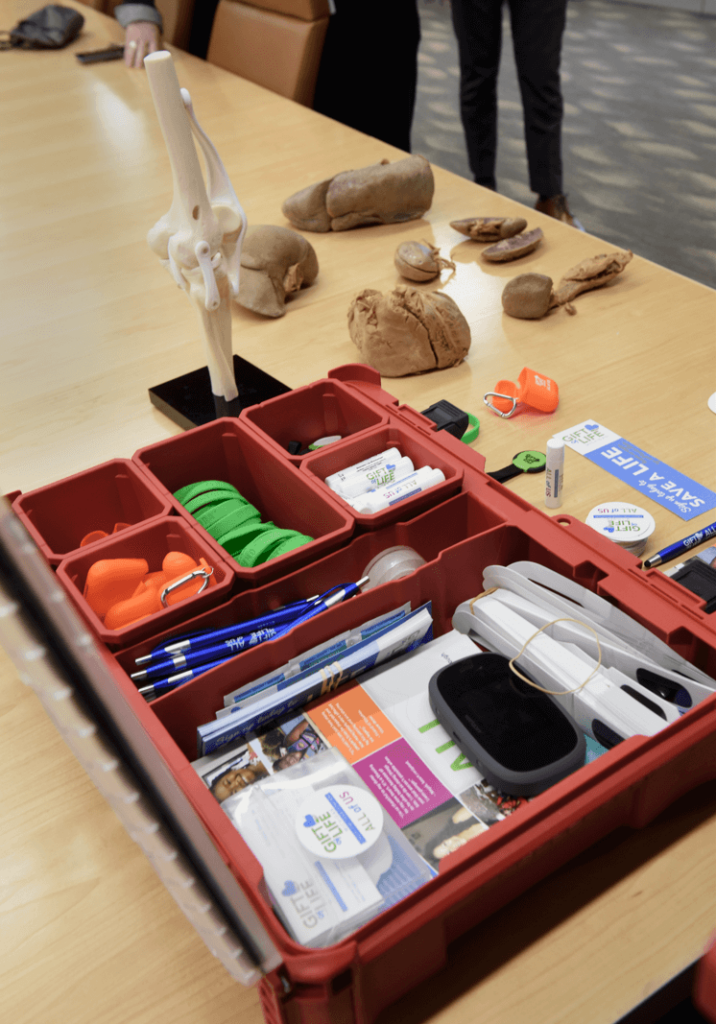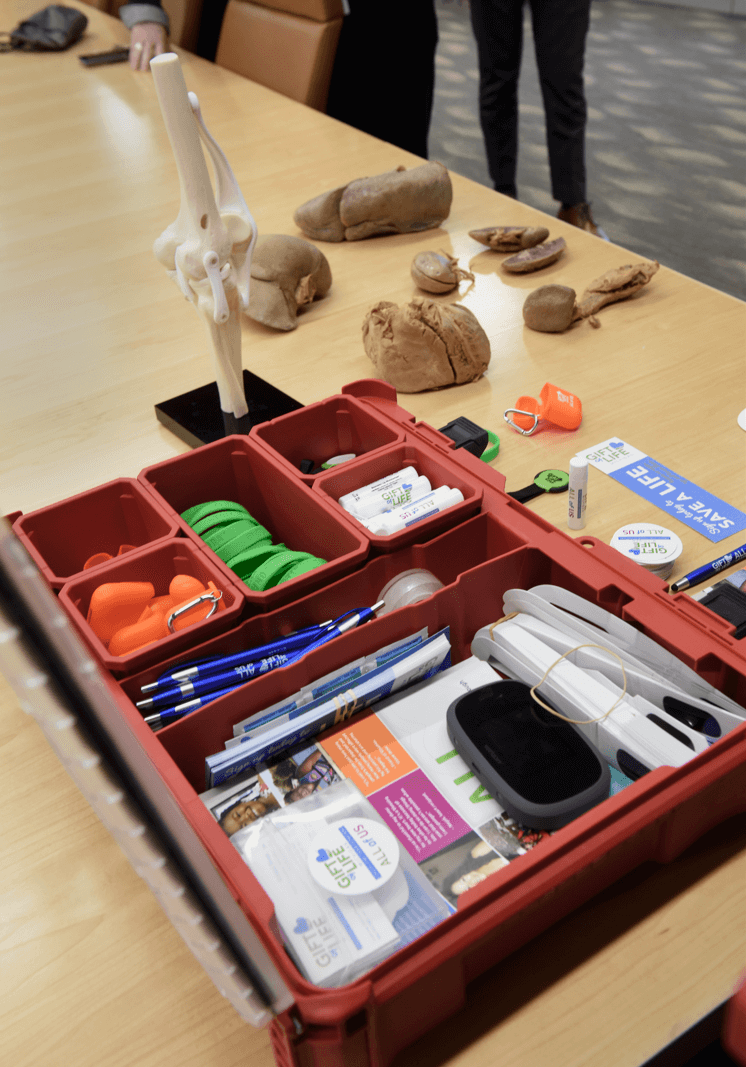 rs were in 471 classrooms at 203 schools.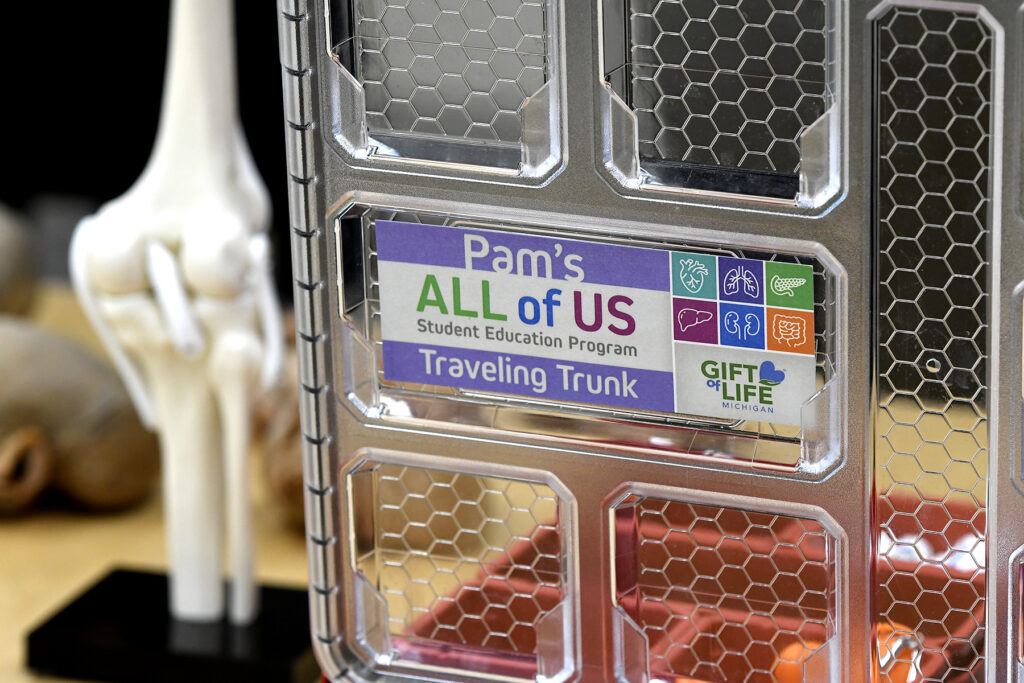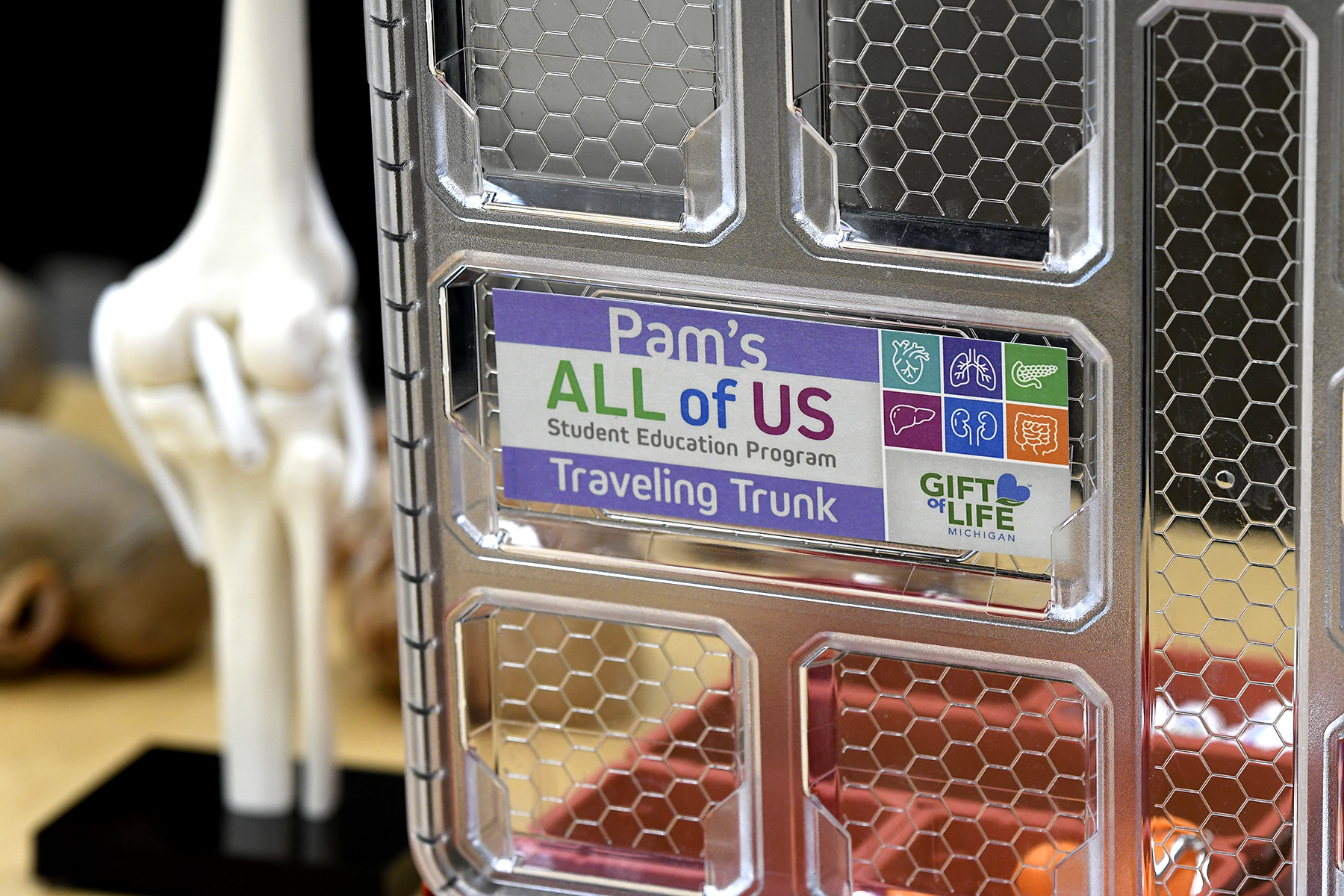 Susan Rink, Gift of Life's chief of philanthropy and foundation programs, said giving to
Gift of Life has never been more important. "We know this major gift will lead to new donor registrations. We simply cannot thank the Sawhneys enough." 
The Sawhneys enjoy giving to overlooked organizations and hope they've inspired others to consider supporting Gift of Life financially. 
"I just have so much respect for everything that goes on at Gift of Life. I'm touched by this entire program and the lives saved," Pamela Sawhney said. 
Red Milwaukee-brand tool trunks hold a vast collection of All of Us teaching materials. They've now been labeled "Pam's All of Us Student Education Program Traveling Trunk" in honor of the Sawhneys' generosity. 
Krishna Sawhney said students are learning from All of Us, then talking to their parents. 
"If you want to inspire change, teach the children, who will then teach their parents," he said. 
To make your financial gift in support of Gift of Life's mission, go to golm.org/contribute. 
Or write a check to:
Gift of Life Michigan
3861 Research Park Dr.
Ann Arbor, MI  48108