Heart transplant gives Lauren a second chance at life.
Jessica Koperski may be gone, but her heart is still beating and her legacy of generosity lives on.
Her mother, Marcia Toda, knows this for a fact. Jessica was only 35 when she died in an automobile accident in 2020 but, more than a year later, Toda heard her daughter's heart beating, still strong, in the chest of 31-year-old Lauren Herrera. The women met recently at the Gift of Life Michigan campus in Ann Arbor.
"It was such an amazing thing, to hear her heart again," said Marcia, who traveled from Lakeview, OH, for the meeting. "Lauren has been a bright spot in all of this."
Lauren was so grateful for her second chance at life, she reached out to Marcia as she recovered from her transplant to thank her for her daughter's life-saving gift, express her condolences for her loss and share her own story. After exchanging a few letters, they talked on the phone and decided to meet in person.
"It was something I felt like I had to do," Lauren said.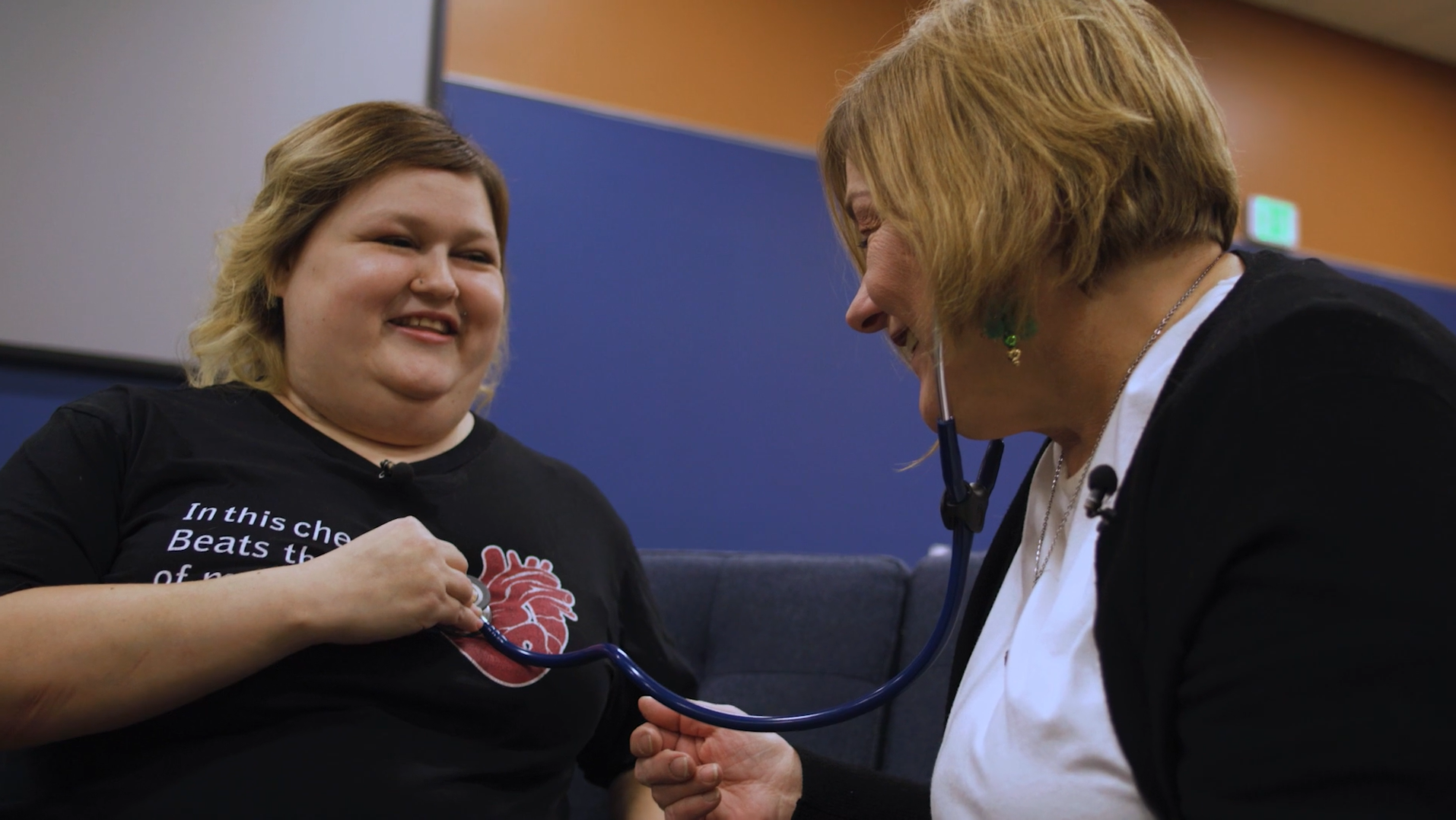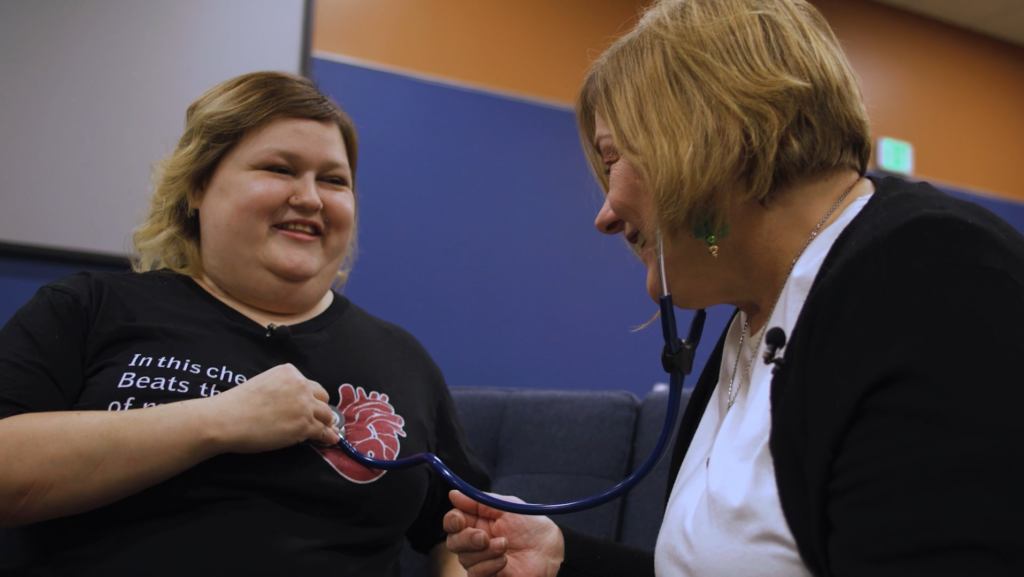 A life-long need 
Lauren, who lives in Kentwood, MI, just outside of Grand Rapids, was born with cardiomyopathy. When she was diagnosed at three months old, her heart was the size of a 4-year-old's. Her mother, Carol Knight, said doctors wanted to place her on the transplant waiting list then, but that would have required her daughter to stay in the hospital until a heart was available. She opted to have Lauren's condition treated with medication, instead. It worked, but limited her childhood.
"I couldn't be a normal kid," Lauren said. "I was on restrictions and it was hard to find my way. It was lonely; I couldn't relate with anybody."
Heart medication kept Lauren healthy until her mid-20s. In 2016 – on her 26th birthday – she was with her sister when her health took a drastic turn. They were at a movie theater when she started to feel numbness in her arm. They drove to the hospital, where her fears were confirmed – she was having a stroke. Fortunately, she received treatment in time and recovered completely. Doctors also implanted a left ventricular assist device (LVAD).
The LVAD kept Lauren healthy for about four years, but when she needed it replaced in 2020, she developed an infection. Doctors administered antibiotics and hoped a gifted heart would come quickly. In April of that year, Lauren got the call, but as she was being prepped for surgery, she learned the heart's valves weren't healthy, and she would have to continue to wait.
"I went through a lot of emotions," she said. "I was sad, angry. I was ready to live." Lauren got a second call on June 4, 2020. This time, everything was a go. She received her new heart the next day.
Her donated heart has her feeling healthier than ever before. "I never knew what it was like to feel normal," she said.
A perfect match 
Marcia said her daughter was an active, thoughtful person. Growing up, she enjoyed playing softball, cheerleading, and roller-skating.
"She was always smiling and happy. She would always help when anyone needed something," Marcia said. "She was a very kind-hearted person, very caring for other people."
A State Tested Nursing Assistant (STNA) at a nursing home, Jessica loved abstract painting. She always attended her sons' football and baseball games, and even helped coach. She was a registered donor and made sure her children were, too.
"She was really adamant about organ donation," Marcia said. "When her older son started driving, she talked him into being an organ donor. She thought it was an important thing to do."
Her daughter's gifts saved two other lives: her liver and one kidney went to a woman in her 50s, while her other kidney went to a man in his 60s. Marcia has not heard from the other recipients yet, but said she is grateful for her newfound kinship with Lauren.
"There's not a day that goes by that I don't miss Jessica, but I think God had a plan and that was probably for Lauren," she said.