Muskegon mother marks two-year-anniversary of son's death, organ donation
Muskegon, MI – Amanda Garza has a printed version of the last text she received from her son, Nathanael. It reads: "I'm just thinking of you and I love you very much, Mama."
Nathanael, 20, of Muskegon lost his life the next day Oct. 19, 2019, after a tragic accident.
"He was a really awesome boy; he was really special," his mother said. "He had a really good heart. He loved his family and friends – he considered his friends his family."
Nathanael had nine siblings and many nieces and nephews – he was the 'funcle' – and loved spending time with all of them. He enjoyed cooking up fajitas and chicken wings at family cookouts. He was just starting out in life and working hard to overcome some past difficulties.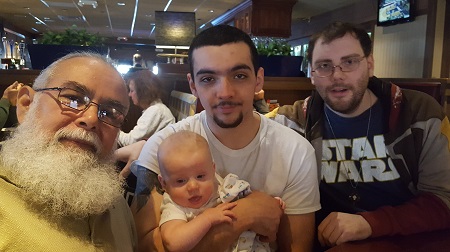 "He knew he wanted to be a father," Amanda said. "He was trying to cut back on drinking. He was trying to finish his GED. He was trying to do something to change his lifestyle."
Nathanael was also a bit of a daredevil and a thrill-seeker. The night he died, he and his friend decided to go to the store late at night to get some cigarettes. With his friend behind the wheel, Nathanael rolled down the passenger side window and sat in the open space, a practice commonly referred to as window surfing. He fell, but his leg got caught and the car dragged him along until his friend could stop. Despite valiant attempts to save him, he never recovered.
Amanda said she found some comfort in knowing, on his birthday just six months earlier, he had signed up as an organ donor. He was very proud of his decision, she said. He came home from the Secretary of State Office and showed the heart on his license to friends and family. Nathanael had also participated in an Honor Walk for his friend, Robbie, who passed a month before his own death and talked to his mother about the emotional experience.
Because of his passion, Amanda said the presence of Gift of Life Michigan staff at the hospital was reassuring when they decided to end life support.
"I wanted them there. I felt so angry at how he had left; it was such a stupid thing," she said. "It was so maddening to me,
"I wanted something good to come from it. I knew if I got Gift of Life involved, they would be able to help me save other peoples' lives."
Nathanael's gifts saved eight lives. Amanda has since heard from one of his recipients, a 64-year-old man who received his heart. She said, in the letter she received, he talked about changes he made to his diet and lifestyle to honor the precious gift Nathanael provided him.
"He wanted to give us some peace of mind that he was a good steward of the heart and how grateful he was to stay with his family and make more memories with them," Amanda said.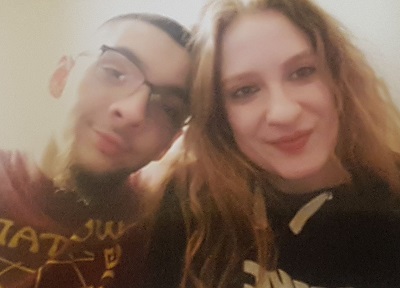 Nathanael's legacy lives on in other ways, too. His girlfriend, Bree, learned she was pregnant the day after he died. His daughter, Amirah, was born the following June, on Father's Day. Amanda has since signed up as a donor, too, and wants to share Nathanael's story to encourage others to sign up, and to warn about the consequences of drinking and driving, so that others will not have to experience a similar tragedy.
"I feel like it's honoring Nathanael," she said. "It's honoring life and it's doing good."