Erin Krause submitted this thoughtful remembrance on Facebook over the holidays; we're sharing it here with her permission in hopes it brings comfort to donor families and hope to those who are awaiting a second chance at life.
---
My husband Kyle would always say Christmas is my holiday, and he's right. I've always been the keeper of the Christmas magic. I'm the one who decorates, bakes the cookies with the kids, and buys the tickets to our traditions. I purchase the gifts, make sure everyone and everything is taken care of to the best of my ability, and somehow pull off preparing for our son Colton's birthday in the middle of it.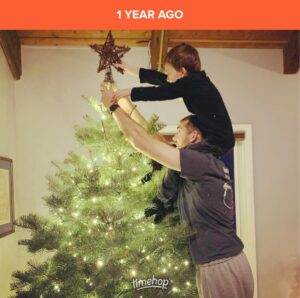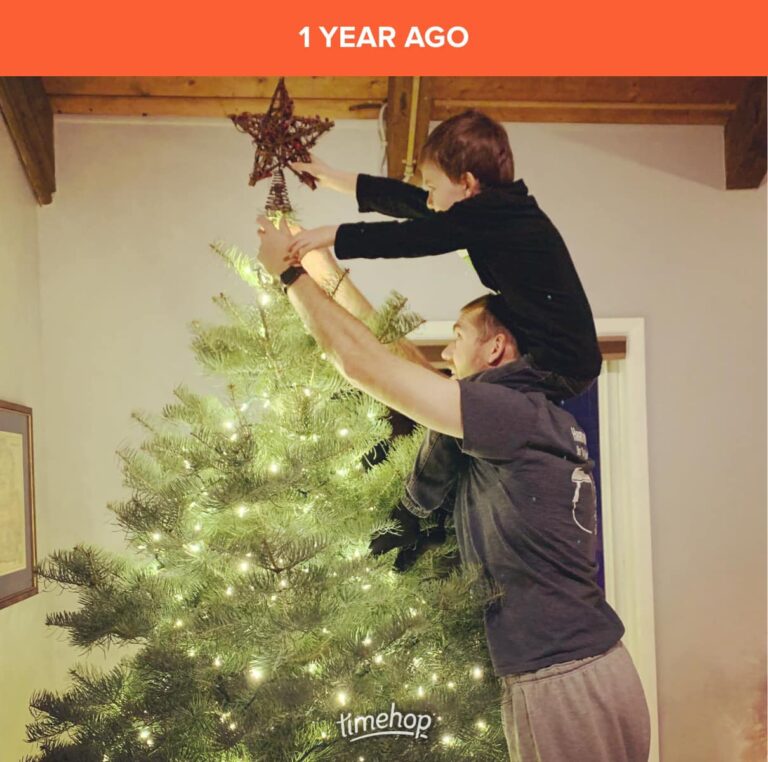 I'd sometimes catch Ky watching me doing my Christmas 'thang' like I was some strange unicorn — because Lord knows, he didn't understand it. He acted like he was one of those strict 'no Christmas music until after Thanksgiving' people, but then he'd turn the radio to the Christmas music station if I was in the car, and smile at me.
Last year I asked, "Why go against your silly no-Christmas-music rule?" He said it was because he knew it made me happy… and he did this for me our entire lives in so many different ways.
This year, I barely made any cookies. I had others decorate my house, others help with Colton's birthday, others buy the tickets to the traditions. I didn't even buy most of the gifts. Others carried us through this season, making the magic happen for two little boys who deserve so much more, boys who would give anything to open their 'Dad gift' on Christmas Day… which would have undoubtedly been something covered in camo.
I've had to give thought to who might buy me a meaningful gift this year, because Kyle isn't here to. Then I thought, Kyle was a horrible gift-giver, I'm glad to just buy my own!
Through reflecting on Kyle's mediocre-ish gift-giving, I inevitably began thinking about his final gift.
You see, about two hours after his sudden passing, I received a call from Gift of Life Michigan. They're the ones who call your family in these situations if you've checked the "Donor" box on your driver's license. They explained that he'd checked the box that gives everything possible should this happen, and I had to decide by 6 a.m. whether or not I was going to go through with it.
I remember questioning, "He said everything?"
"Yes, everything."
A long pause. My hands went numb from shock. Again. I dropped the phone in the pillows. A thousand thoughts and images went through my head and then: "Yes. If he said everything, he means everything. Yes."
In true overachiever Kyle form, he shattered his so-so gift-giver reputation, because last week I learned that so far he has helped 10 people recover from tragedies of their own, a number that will continue to grow. When our reality changed forever for the worse, all of these people and their families had theirs change for the better. Knowing that is simply the greatest heart hug I could receive from Kyle this Christmas, and hopefully that's true for you, too.
So I've realized this year, I actually was given a final gift. An opportunity. Initiated by Kyle, even after he was gone from this Earth. The opportunity to show him the greatest respect by letting him give one last gift. The gift of time. The gift of a future. The only thing he had left to give. The gift of life to another.
From our family (who arguably just grew by 10) to yours, Merry Christmas.