Gift of Life is Looking for Workplace Partners Who Can Make a Difference
With about 55% of Michiganders registered as organ and tissue donors, Gift of Life Michigan seeks new partners to grow the registry and save more lives.  
Gift of Life wants to partner with workplaces, community organizations, and municipal clerks to promote donation, break down myths and misconceptions, and ask employees or constituents to Check Your Heart to make sure they're registered as organ, eye, and tissue donors and, if not, to sign up on the Michigan Organ Donor Registry.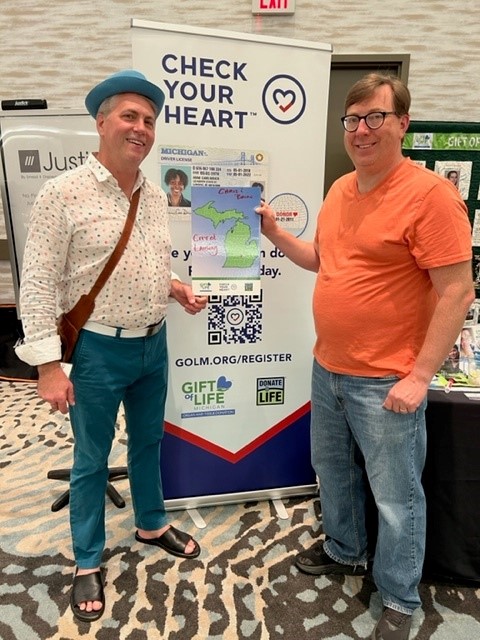 As many as 50 municipal clerks in Michigan have agreed to launch a partnership, and we're working to help them make a difference. Other ongoing partnerships include Rocket Mortgage, Michigan Humane, and the Michigan Department of Natural Resources (DNR), with more on the way. 
If you know of an opportunity for a partnership, here are a few simple things it would entail: 
Please share your ideas with us at [email protected] or use our Contact Us page. We are always looking for new ways to engage with our community stakeholders.