Transplant recipients tell their stories to 100 visitors at Gift of Life Michigan Community Open House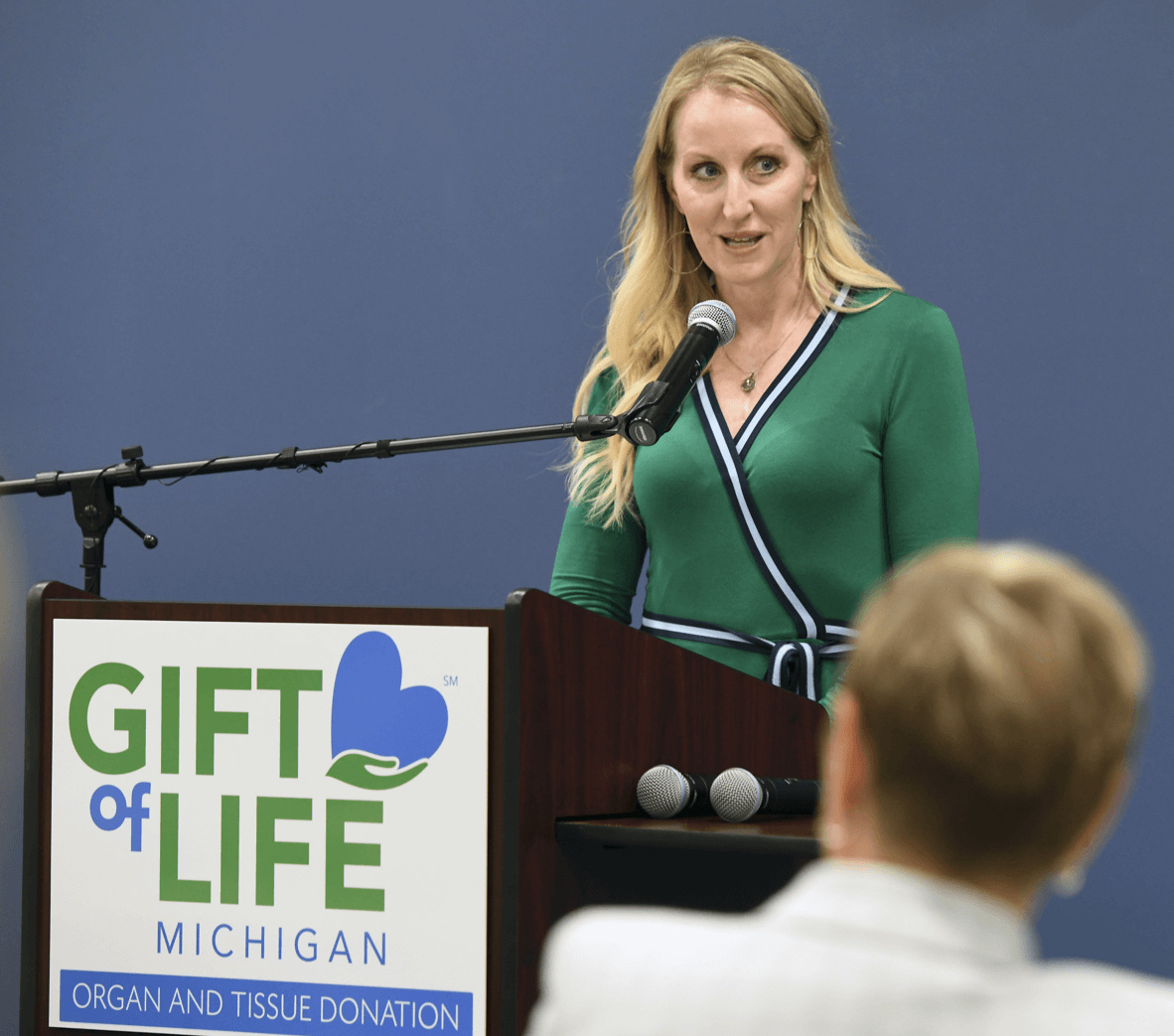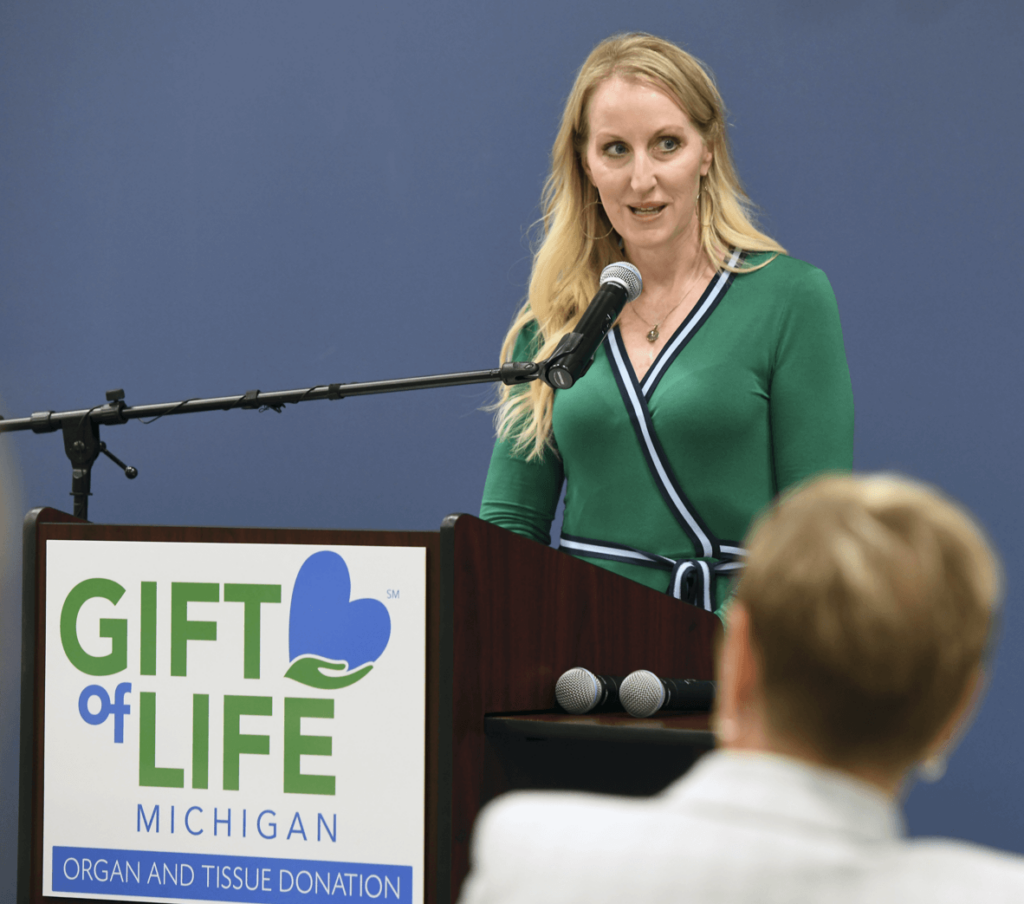 Both Rachel Kuntzsch and Tristan Johnson were healthy and active when their doctors delivered unimaginable diagnoses of life-threatening illnesses.
Both required immediate placement on the nation's organ transplant waiting list, and both were on the receiving end of life-saving human kindness.
Rachel, of Lansing, and Tristan, of Portage, visited Gift of Life Michigan at the organization's Check Your Heart Community Open House on August 3 to share their stories, moving many in the audience to tears.
Their inspiring stories are what Gift of Life Michigan works toward every single day, President and CEO Dorrie Dils told the packed conference center.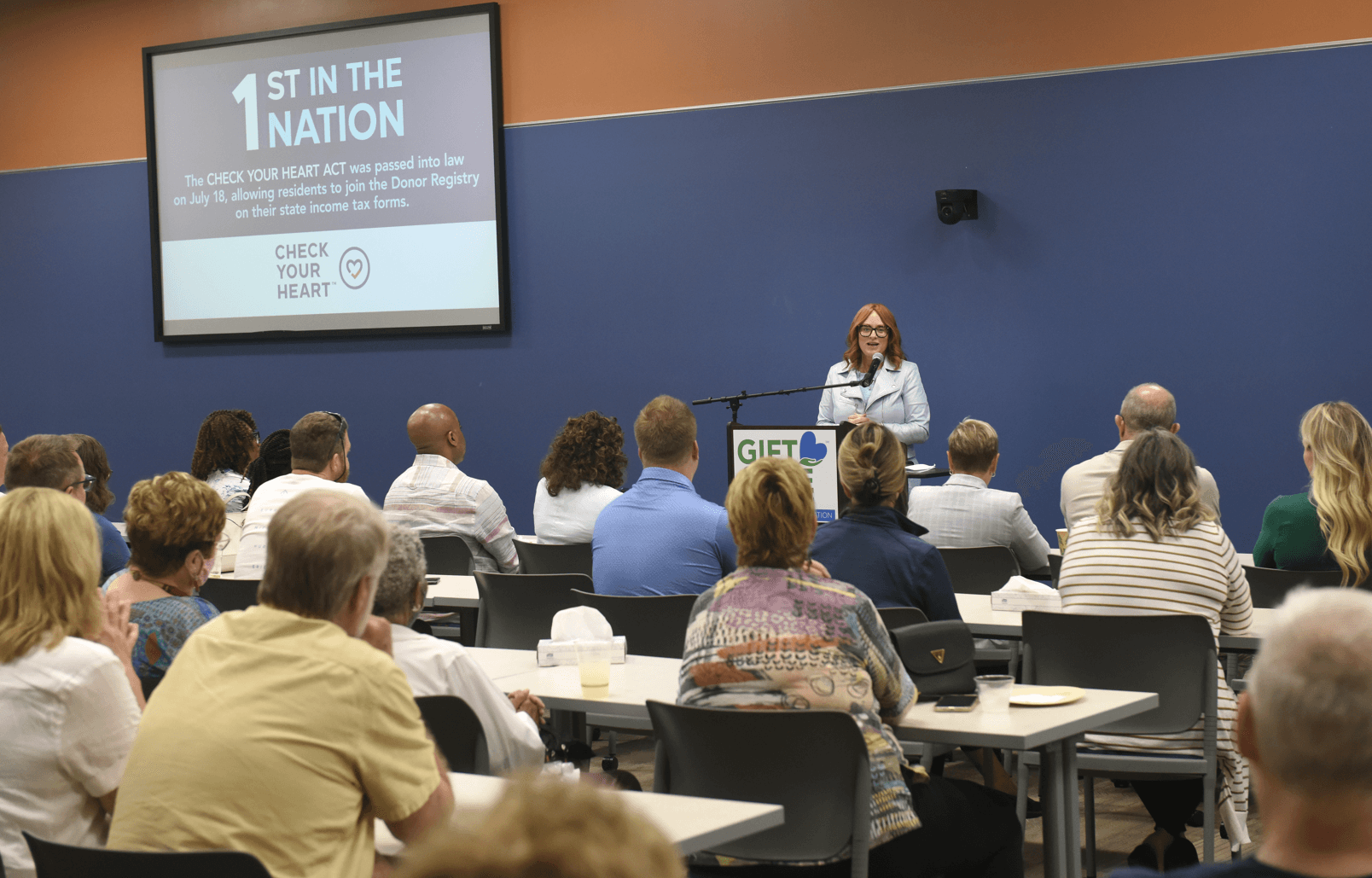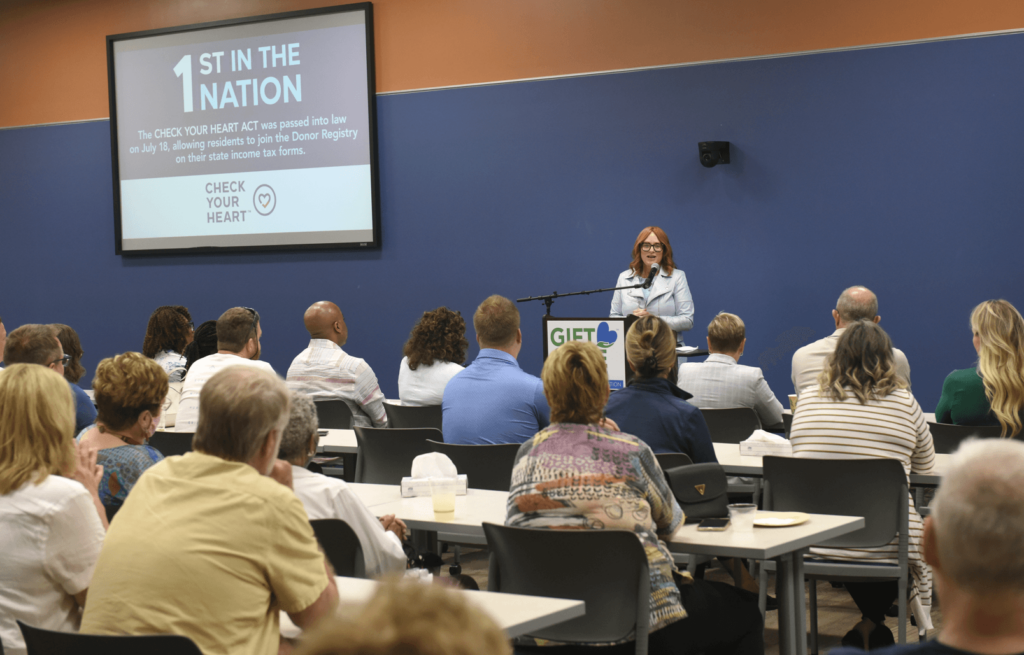 "It was incredibly moving to hear Tristan – a happy, healthy student-athlete – talk about how his kidney transplant saved his life and transformed his entire outlook," Dils said. "And Rachel was so fortunate that a match was found quickly after sudden-onset heart failure nearly took her life."
"We can't thank them enough for being with us and giving us their 'It can happen to anyone' perspective."
Dils added, "We are always excited to welcome the community to our Ann Arbor headquarters. The open house not only gave visitors a glimpse of our Donor Care Center and murals, but our guests were also able to understand the donation process and get an up-close view of what happens in our laboratory, where Michigan organ donors and their transplant recipients are matched." Gift of Life is one of six organ procurement organizations in the nation to have a histocompatibility laboratory onsite.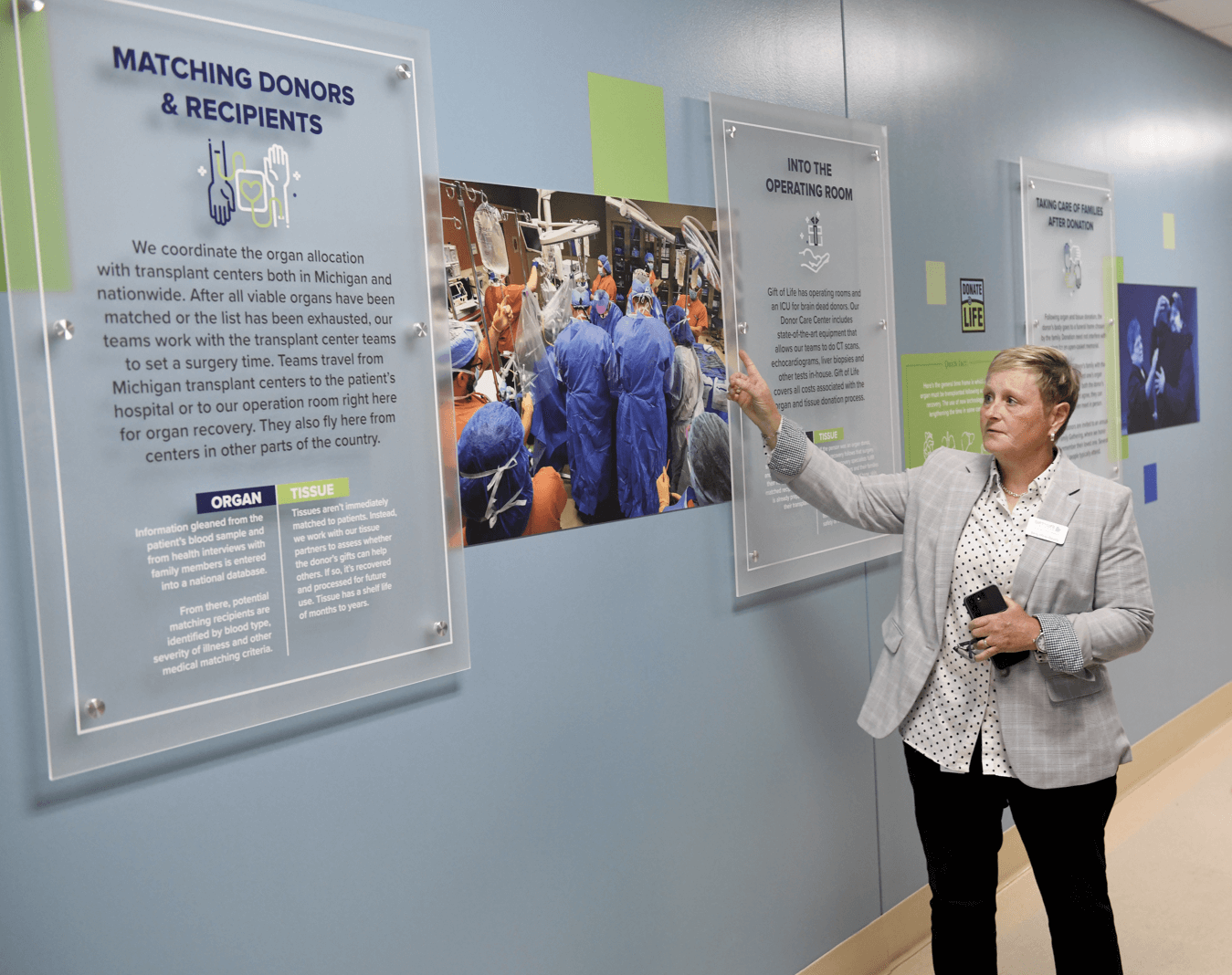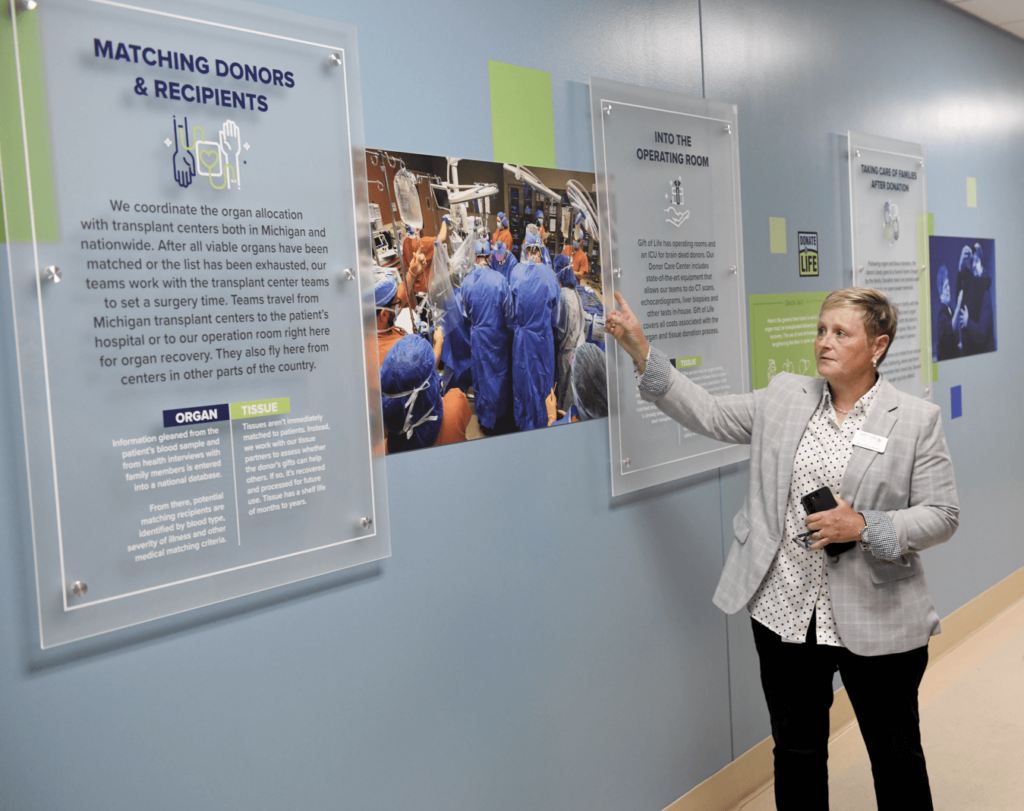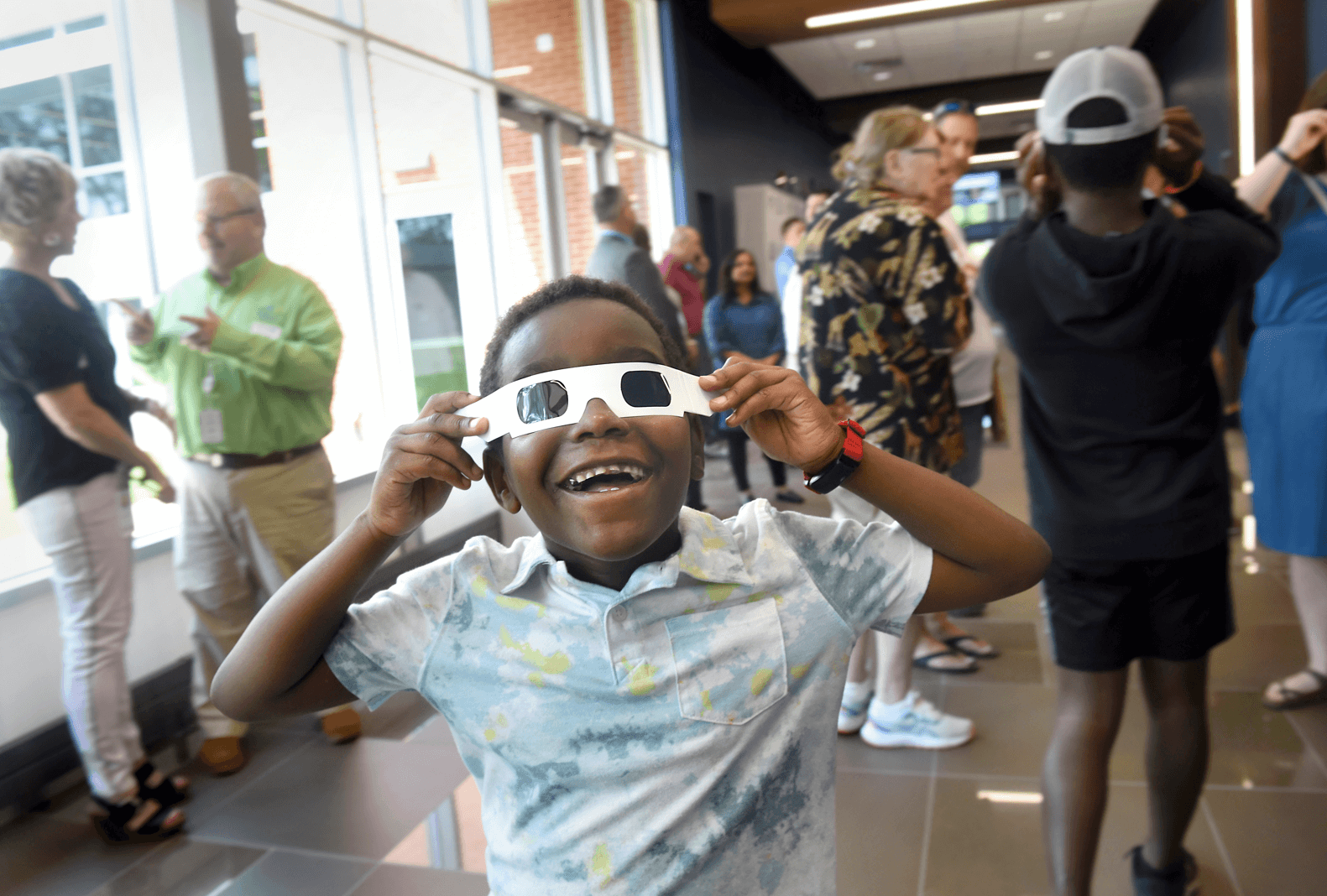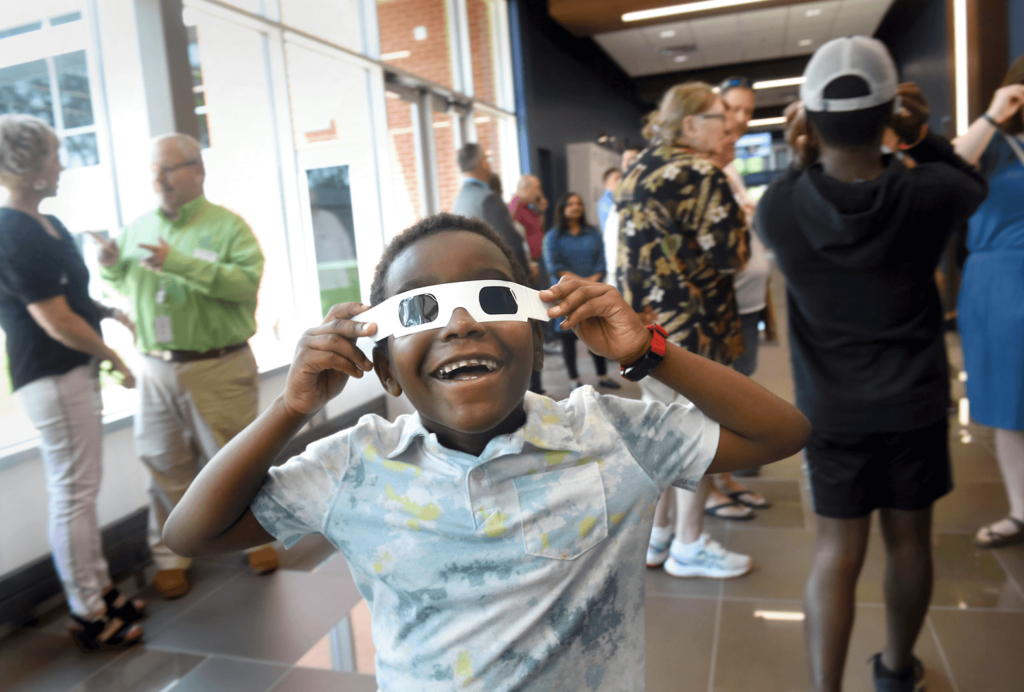 Gift of Life hosts an open house at least once a year, typically in August. Anyone wishing to see the headquarters for Michigan's organ and tissue donation program is encouraged to email [email protected]. Gift of Life accommodates group tours any time of the year.