Dear friends of Gift of Life Michigan,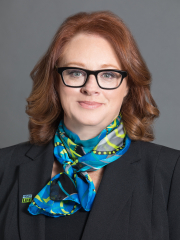 I am reaching out to you as part of the Gift of Life Michigan family to update you on the steps we are taking during the current COVID-19 crisis. We are committed to protecting our staff, patients and the communities we serve while still providing donated organs and tissues to the people who desperately need them.
As you know, Gov. Gretchen Whitmer has issued an executive order to direct all "residents to remain at home or in their place of residence to the maximum extent feasible."
At Gift of Life Michigan, we have been monitoring the situation for several weeks and planning for just such an emergency. We have directed staff with the ability to work remotely to do so. We have closed our office in Ann Arbor to all but the essential personnel – our Donor Services Center staff, laboratory workers and the clinicians and surgeons necessary to continue our work to save lives and facilitate organ and tissue recovery.
During this extraordinary public health emergency, the life-saving work of coordinating the recovery and matching of organs and tissues will continue. Our hospital development staff is working closely with our hospital and transplant center partners, their clinicians, nurses and physicians to ensure this important work continues as safely as possible. We are not proceeding with recoveries from donors who test positive for the virus. The health and safety of our staff, patients and communities are our top priority.
In addition, we have extended our services wherever we are able to do so, donating supplies where they are needed until they are more widely available. We will be able to share other inspiring stories soon, too.
We are truly grateful for all their efforts during this trying time. We are also grateful for your ongoing support, which has helped us meet this challenge and will ensure we remain strong throughout its duration.
Thank you again for your continued support to our mission of honoring life through donation.
Best regards,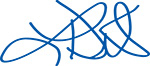 Dorrie Dils
CEO
Gift of Life Michigan