Hartley T. Heart is Gift of Life Michigan's Chief Mascot. Hartley tours the state meeting children, adults and other mascots to celebrate the gifts of life, sight and mobility and to encourage more family discussions about organ, eye and tissue donation.
Hartley is a little extra, so of course they have their very own state ID, which includes an organ donor designation with a red heart in the bottom corner. They encourage others to #CheckYourHeart, too!
Getting Hartley to Your Event
Complete the form below, and Hartley's people will contact you.
Hartley is very popular, and there are logistical challenges to consider. Completing the form does not guarantee that Hartley will make an appearance, but we will do our best!
Unsure where to start? Have questions before submitting your request? Drop Hartley an email at [email protected].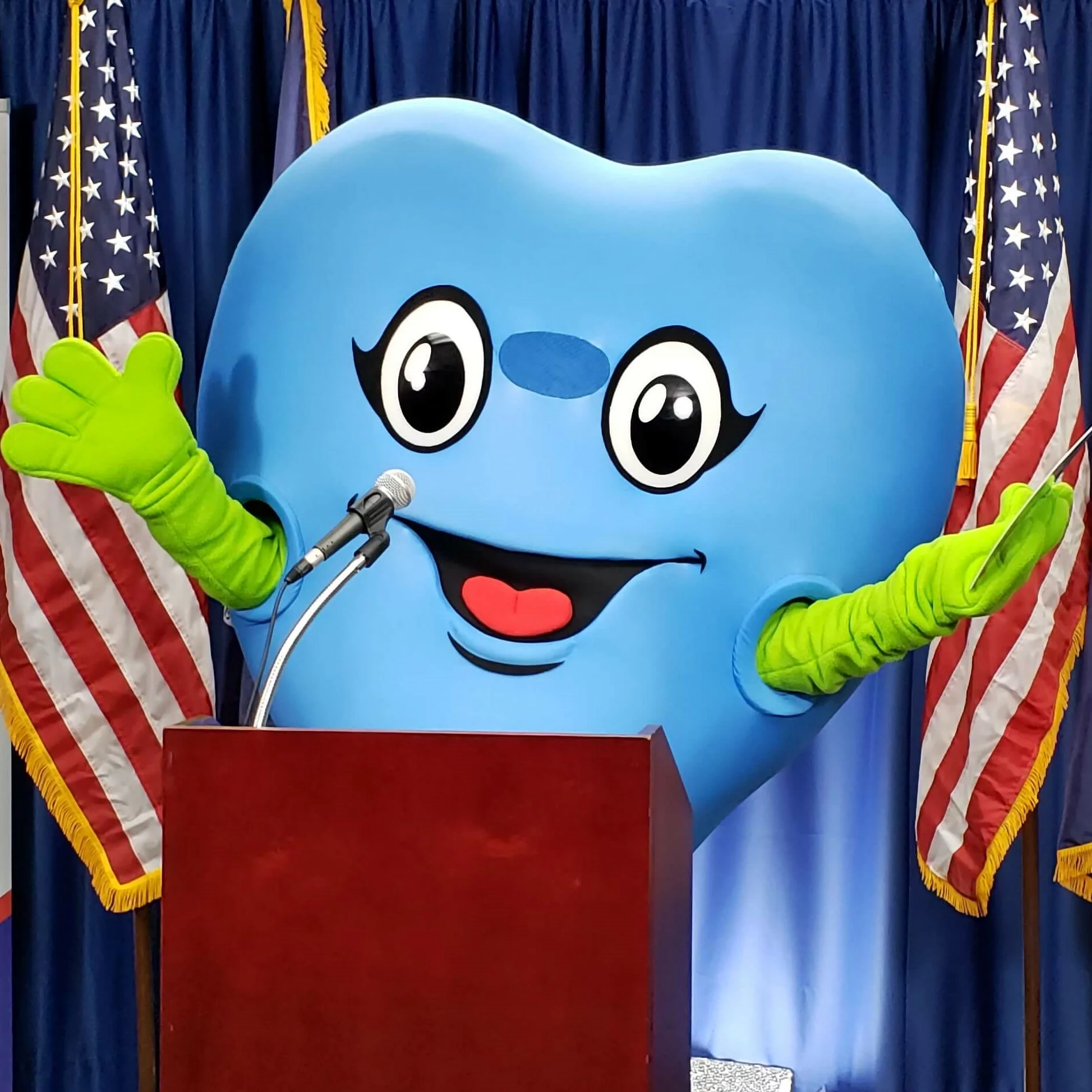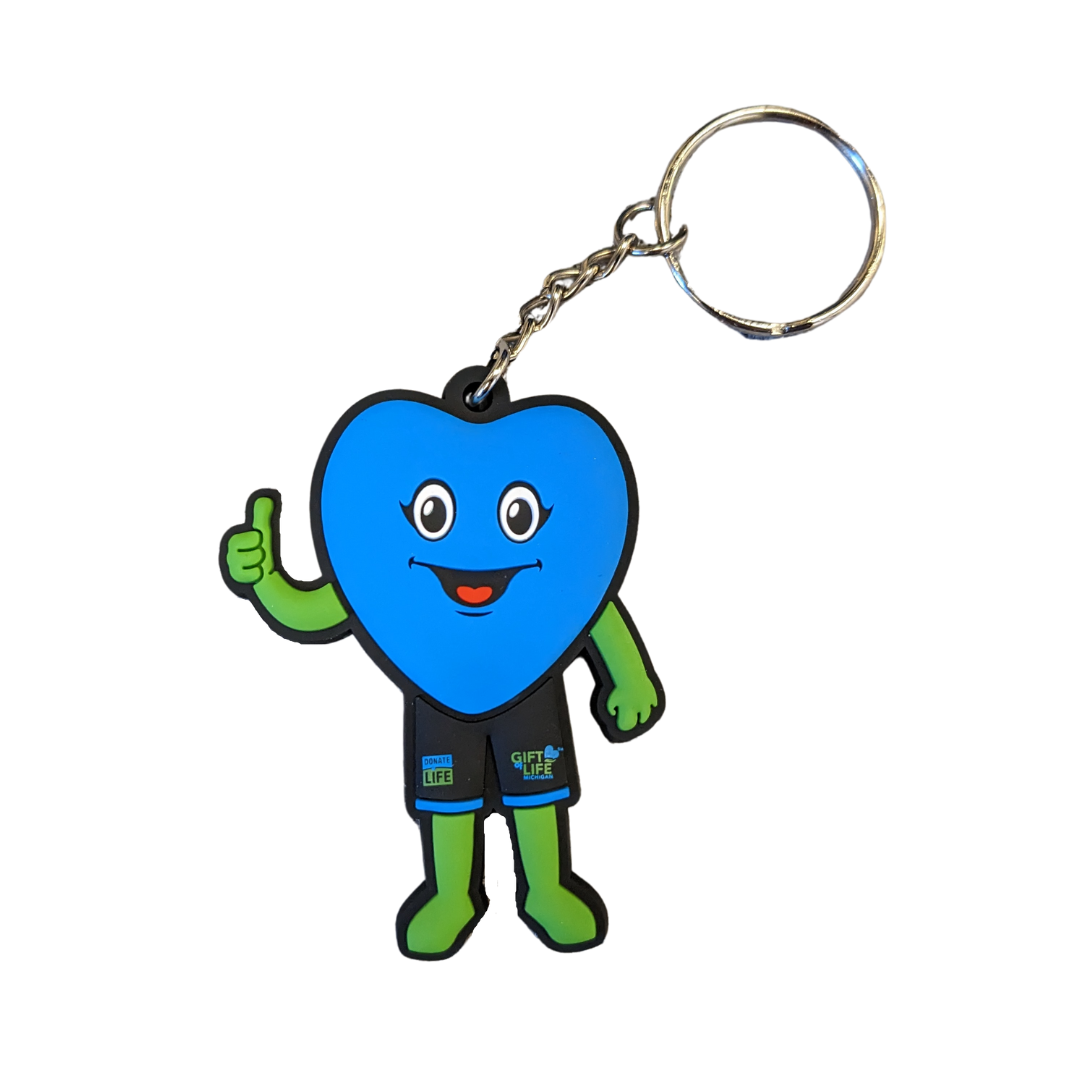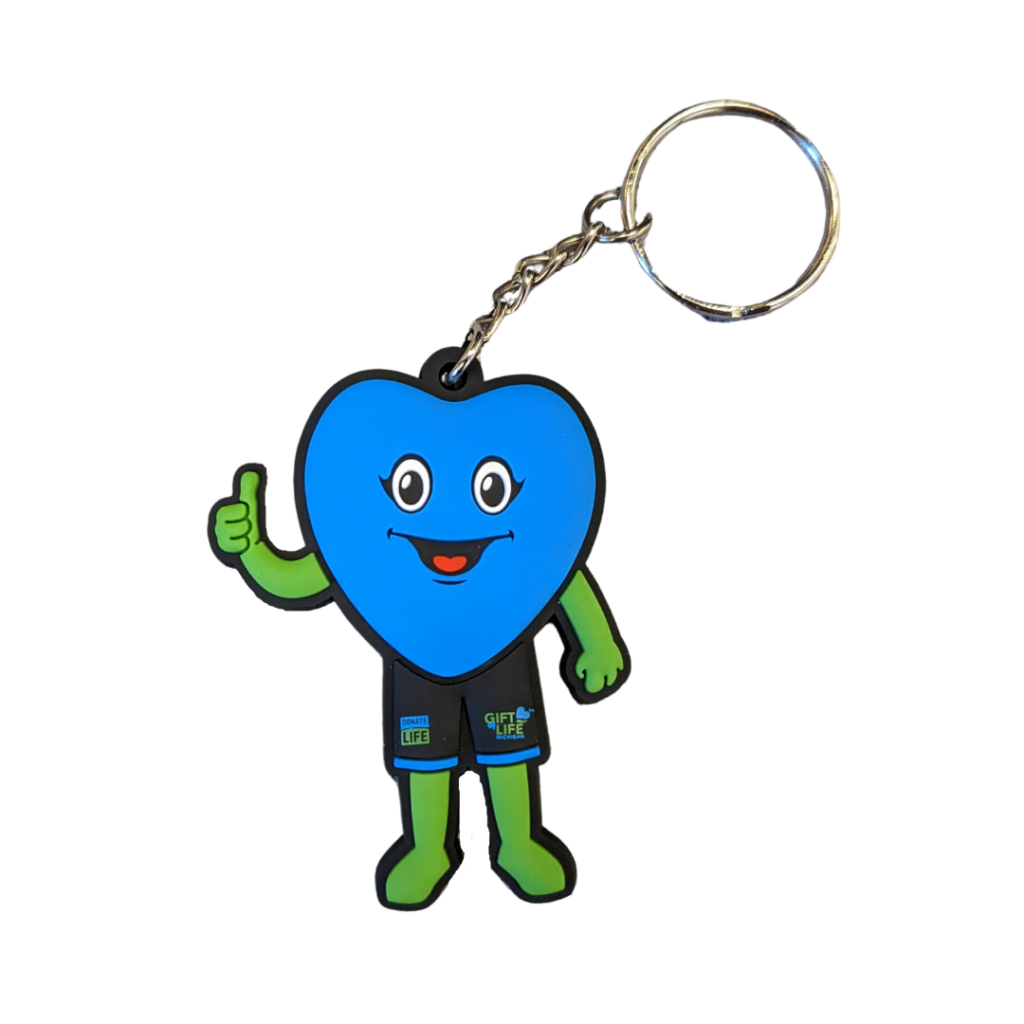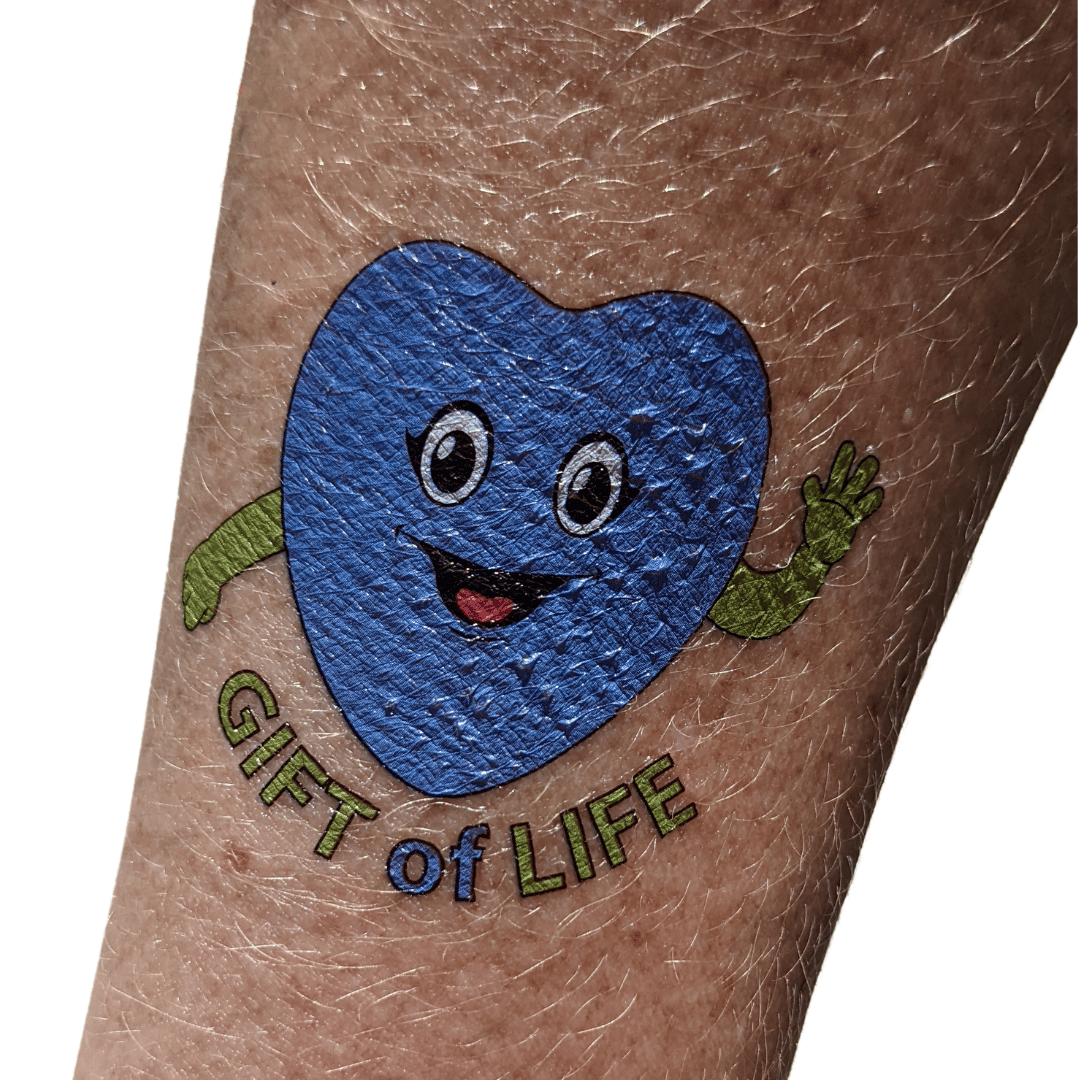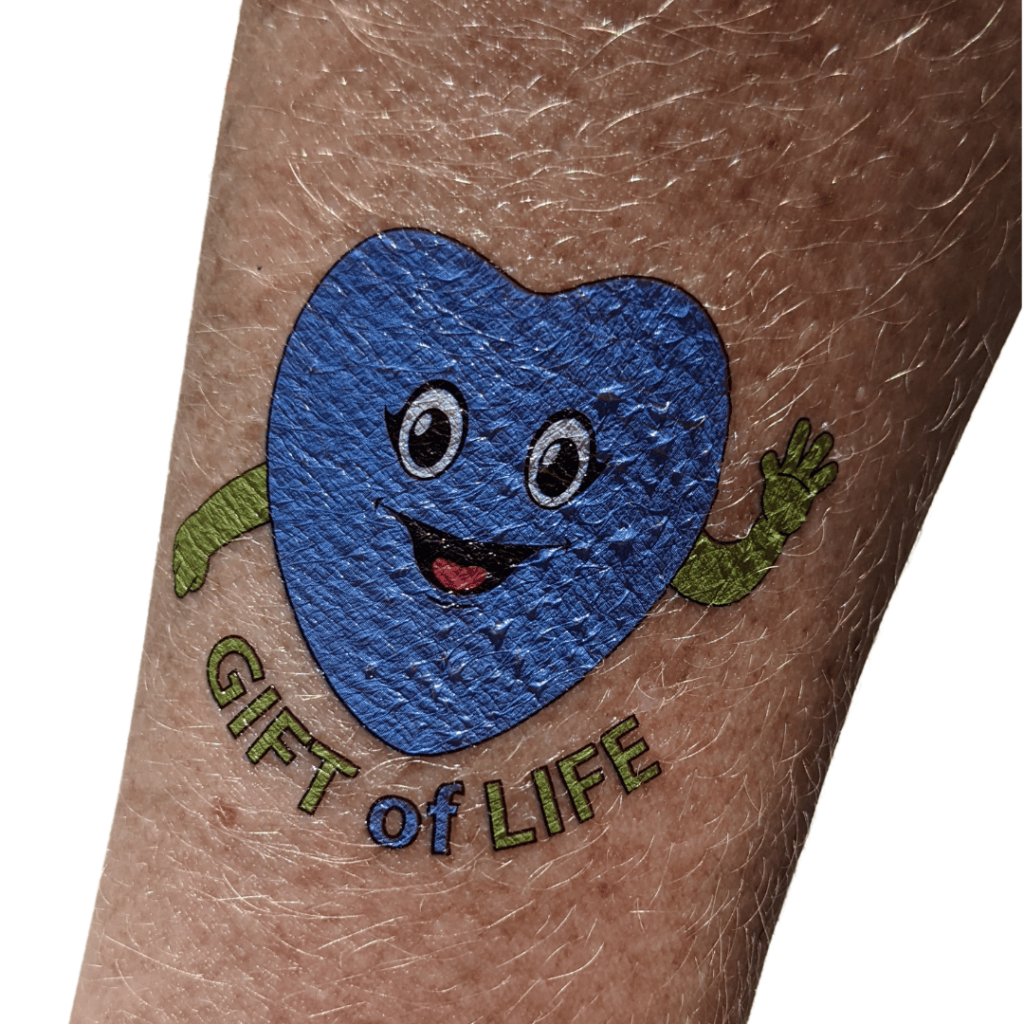 What's a Hartley appearance without souvenirs?
Gift of Life staff can request Hartley swag using the internal Merch Ordering system (see your department admin for assistance).
Others are welcome to request merch using our Contact Us form or by emailing [email protected].
Not gonna lie. Hartley is a little extra.
Hartley is convinced that they are a Really Big Deal. And they are, to be sure.
In order to accommodate Hartley's packed social calendar and ensure a successful appearance, certain accommodations are needed. The more you can meet Hartley's needs, the more likely they will be able to attend your event.
Hartley needs a large changing area for privacy, and to keep personal belongings safe during the event. Hartley cannot get into costume in a bathroom!
Hartley's support staff may not be available, depending on the date, location, etc.  You may need to provide a performer and a handler to facilitate Hartley's appearance. (Don't worry, we'll provide training!)
Getting Hartley to your event may require some help, too. Hartley's feet are too large to drive a car. We recommend an SUV, mini-van or similar (Hartley's ego isn't the only thing that's oversized).
Hartley's Emergency Contact Info
Did Hartley get hurt? Or rained on? Is Hartley missing costume parts? For urgent situations, please contact Hartley's staff at 866-500-5801, ext. 2409 or [email protected].
Hartley Participation Request Form