Gift of Life is grateful to leaders in our community who champion our mission of honoring life through donation. Later this month the organization will present Gift of Life Champion Awards to 21 people or organizations in Michigan for their extraordinary efforts to promote donation in their communities and make it happen at hospitals.
Rachel Kuntzsch of Lansing – Check Your Heart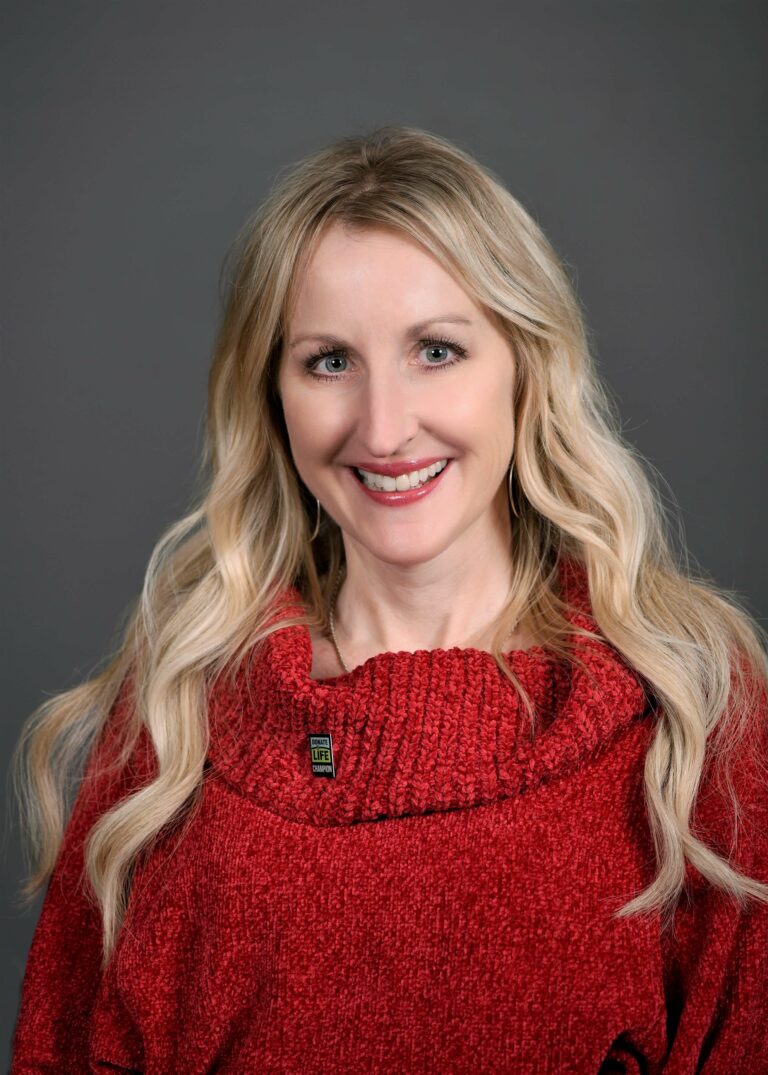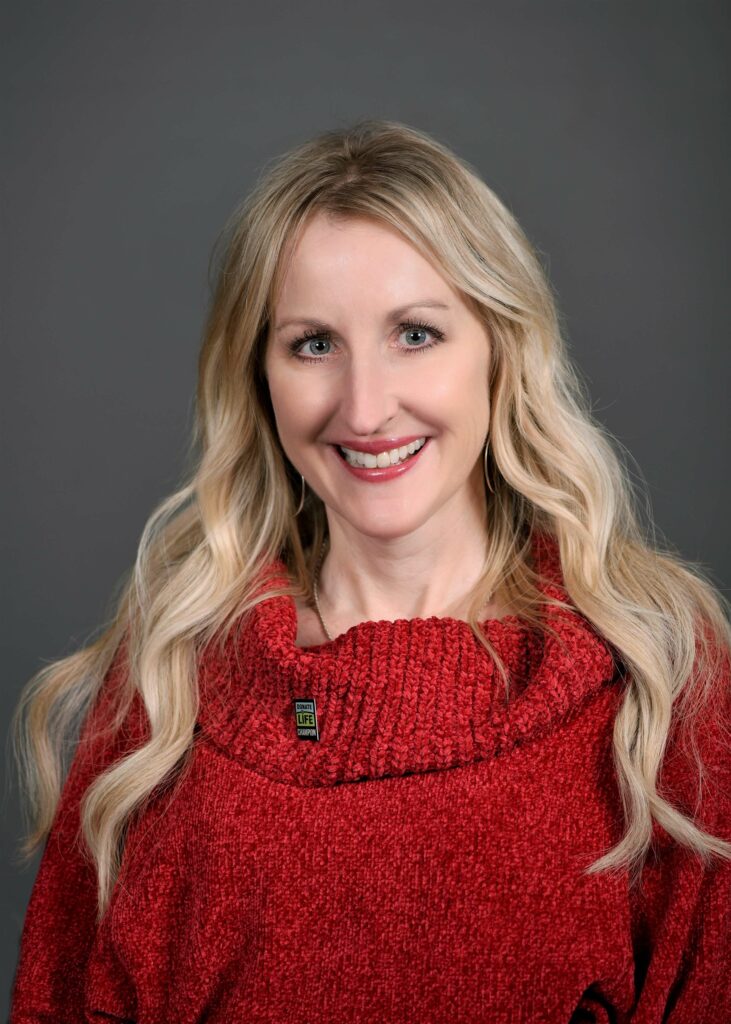 Rachel Kuntzsch was 44, healthy and active when sudden-onset congestive heart failure threatened her life in 2018. She was placed on the waiting list and a donor saved her life just 24 hours later.
Rachel's been giving back ever since. In 2022, she poured time and passion into Check Your Heart, the most extensive Michigan Organ Donor Registry campaign in Gift of Life Michigan history. Rachel vowed to help when and where she can — which was often and everywhere.
She shared her experience via social and traditional media, in targeted campaign videos, and at key events aimed at growing the Donor Registry. She also leveraged her Lansing connections to successfully advance Gift of Life's new workplace partners initiative.
Michigan Department of Natural Resources – Community or Workplace Partner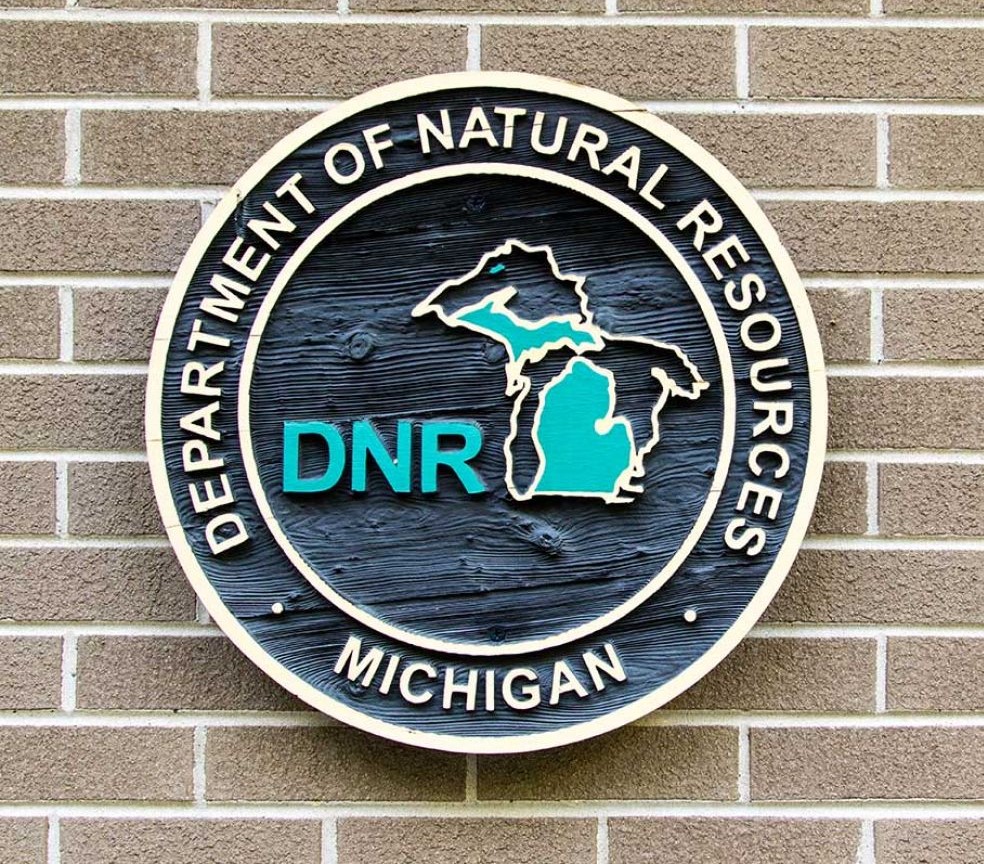 Michigan's Department of Natural Resources partnered with Gift of Life last year to ask anglers and hunters if they are registered organ donors when they apply online for new gaming licenses.
The DNR is posing the Donor Registry question in confirmation emails after all web-based sales and when in-store sales are completed.
The DNR also agreed to promote the Donor Registry in staff emails and newsletters and in press releases or customer emails with relevant DNR content.
Minnesota is the only other state in the nation to boast such a partnership.
Armond Baskin of Flint – Volunteer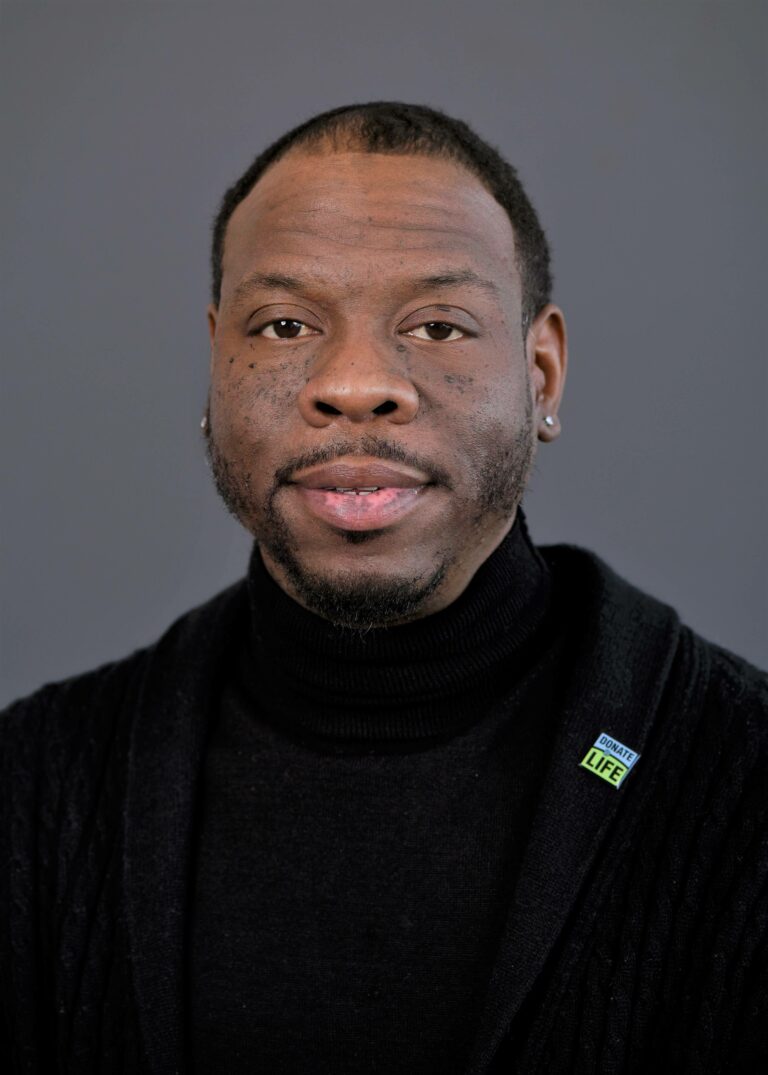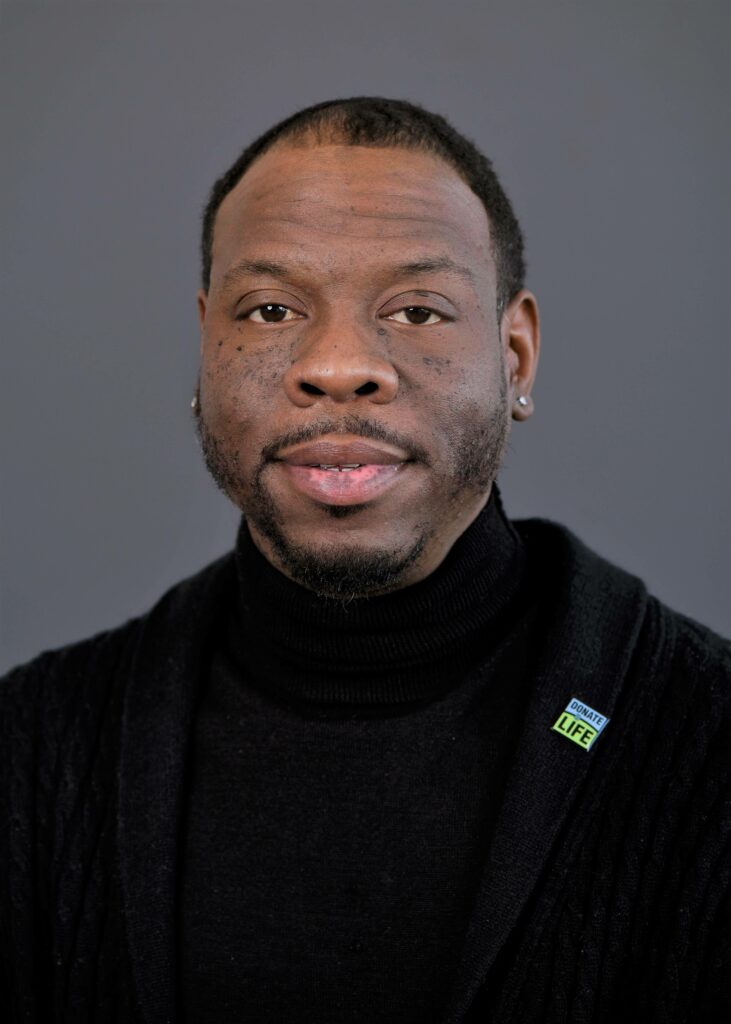 Armond Baskin is one of about 2,000 Michigan residents who need a kidney transplant.
In between his dialysis, his job and his role as husband and father, the Flint man finds time to volunteer for Gift of Life. Armond spends hours helping educate younger African Americans in the Genesee County area through the All of Us high school education program.
Armond joins Gift of Life staff members in health and science classes to talk about why he needs a transplant, how dialysis works, and the mental toll of waiting for a transplant. He makes donation real for students and teachers.
This was especially true when Armond presented to a class virtually while he was in the middle of receiving a dialysis treatment, demonstrating the reality of kidney failure and why donation means so much.
And Armond does even more. He's shared his story in newspapers, with television media, in live streams, and at other community events.
Aimee Yates of Ann Arbor – Taking Initiative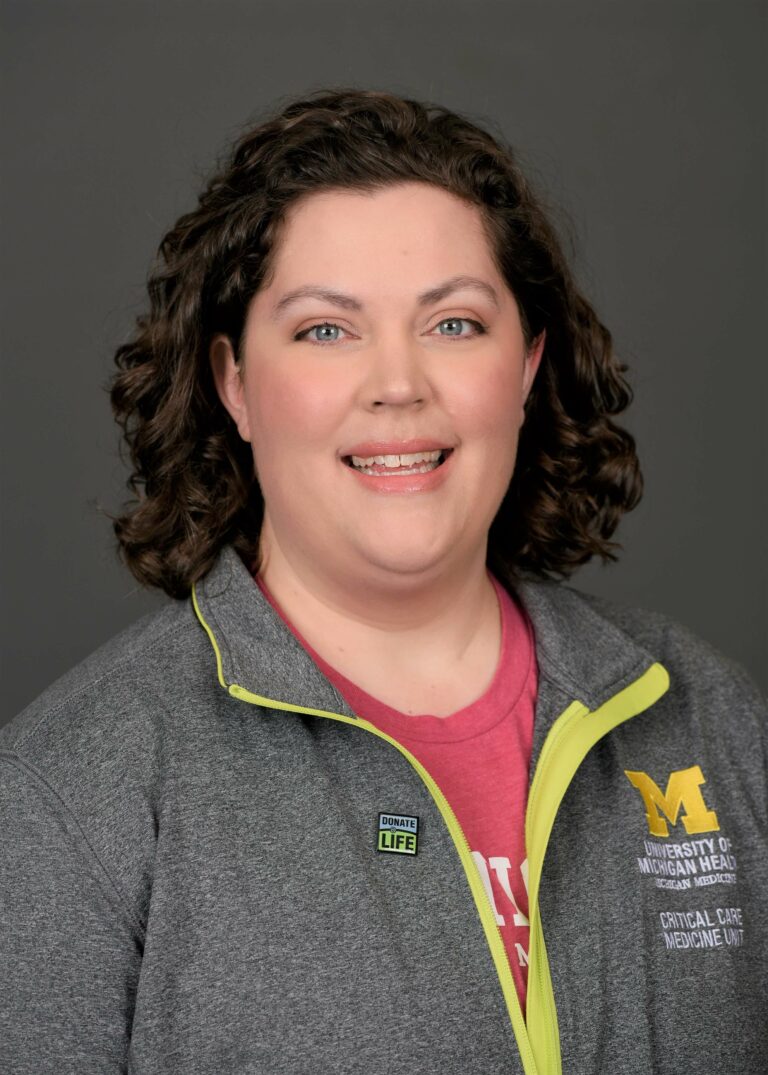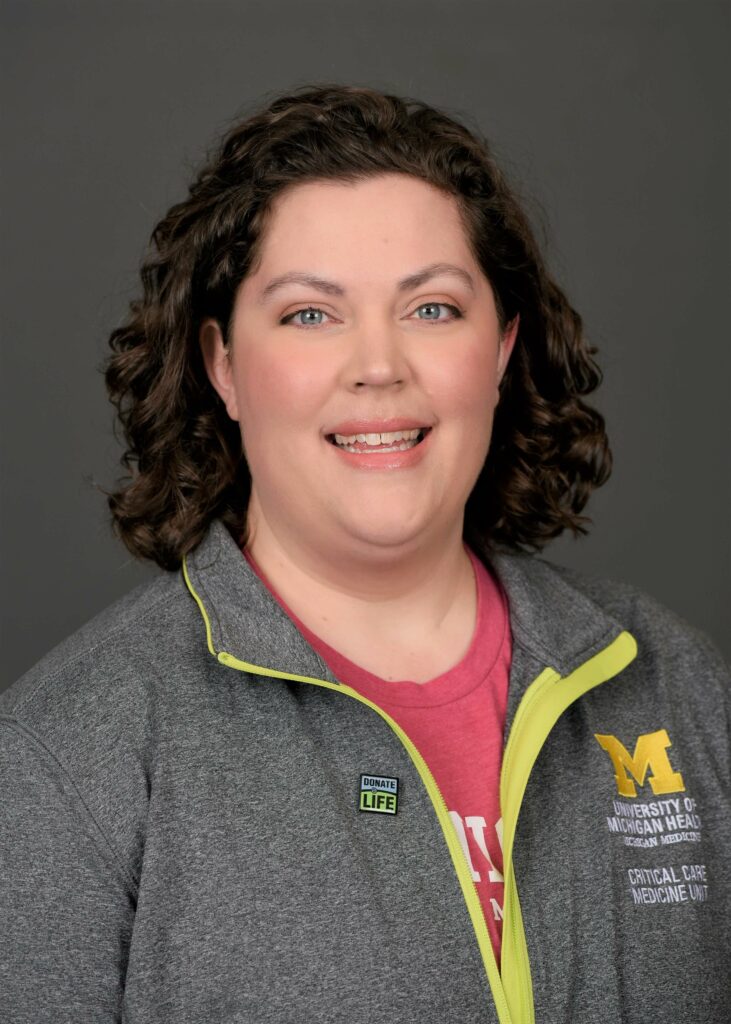 As a new clinical nurse supervisor last year at Michigan Medicine, Aimee Yates saw great potential to empower her unit's nursing staff and build a much-needed culture of donation.
She took the initiative to plan a month of education about organ donation and transplantation, organizing huddles for nurses, techs, physicians and other staff to teach them about the donation process and the clinical triggers for important referrals.
Aimee also used shift huddles to share the unit's donation successes to ignite passion among the staff. Her efforts were so successful, the unit saw a dramatic increase in donation referrals over a 90-day period and has a nursing staff that now feels more empowered than ever to be involved in the donation process.
Alison Kilduff of Dearborn (posthumously) – Advocacy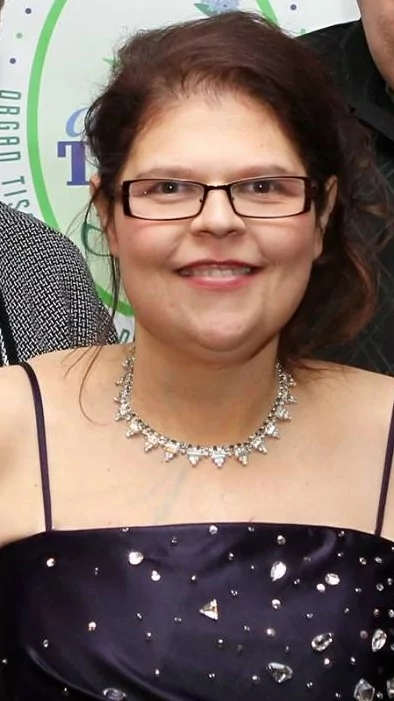 Alison Kilduff knew from a young age that donation is everything for people like her. She was just 3 when she received the gifts of a new liver and a kidney. At the age of 4, Alison needed another kidney and that one was gifted by her dad. Then – at 5 – Alison received a new heart valve and at 17, she required a pacemaker.
Through her lifetime of health challenges and hospital stays, Alison was laser-focused on sharing the message that donation saves lives. At 25, she joined the Michigan Donor Family Council and poured her life into making sure everyone she met was a registered donor.
Alison volunteered for both Gift of Life and Eversight, was known to start conversations about donation with complete strangers, and send emails and texts from her hospital bed to advance the cause.
Alison also represented Team Michigan at the Transplant Games of America for years, won several medals and was thrilled to be part of the 25-year club.
Alison died in November at age 37.
Artelia Griggs of Detroit – Multicultural Difference Maker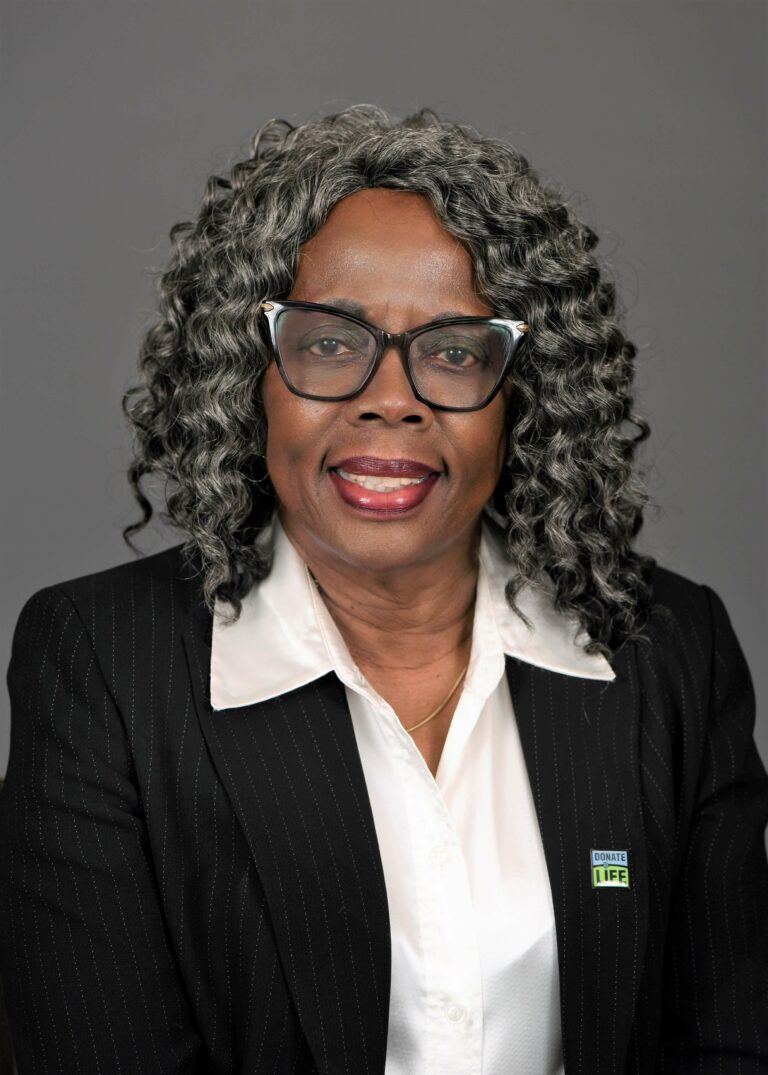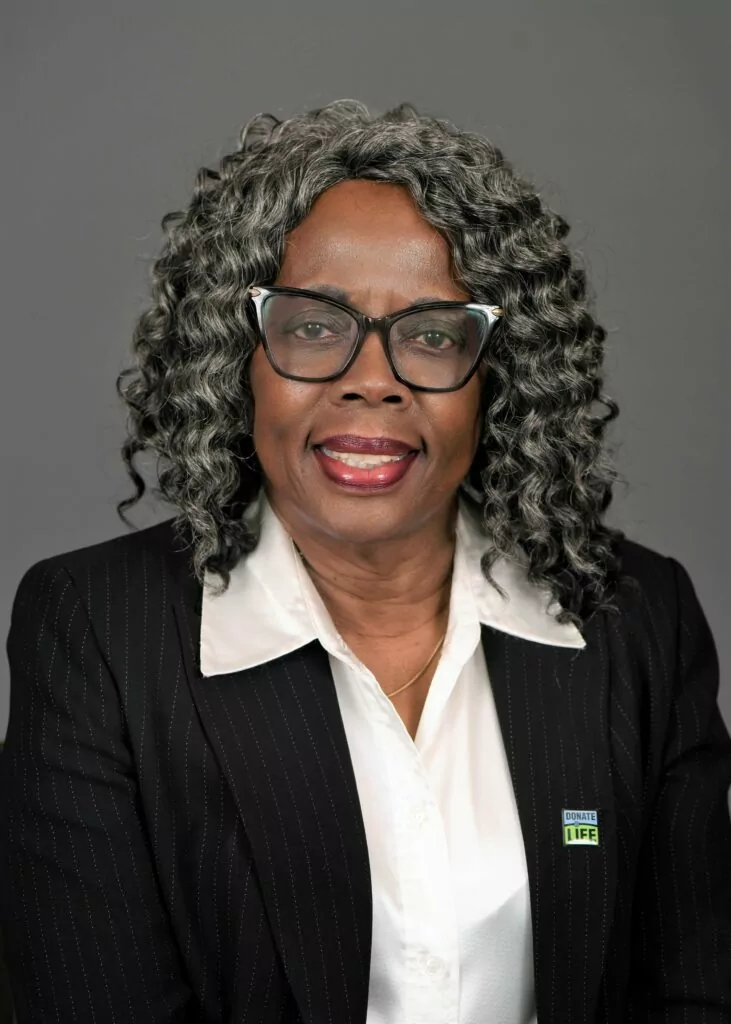 Artelia Griggs educates her community about organ and tissue donation as a loving tribute to her own daughter's legacy of giving. Angela, who died of an asthma attack 12 years ago, was a tissue donor who saved lives with her heart valves and helped dozens of others.
Since then, Artelia has been committed to dispelling frightening myths about donation — particularly within minority communities, which are underrepresented on the Donor Registry.
Artelia has educated hundreds at Secretary of State branch offices through the years and in her work with the Michigan Donor Family Council and Detroit Minority Organ Tissue Transplant Education Program (MOTTEP).
Artelia has shared Angela's story several times with Detroit-area media and in 2018, her story had a national reach when Artelia was chosen to walk alongside the Donate Life float in the iconic Tournament of Roses Parade.
Jessica Dupnack, Fox 2 Detroit – Donation Storyteller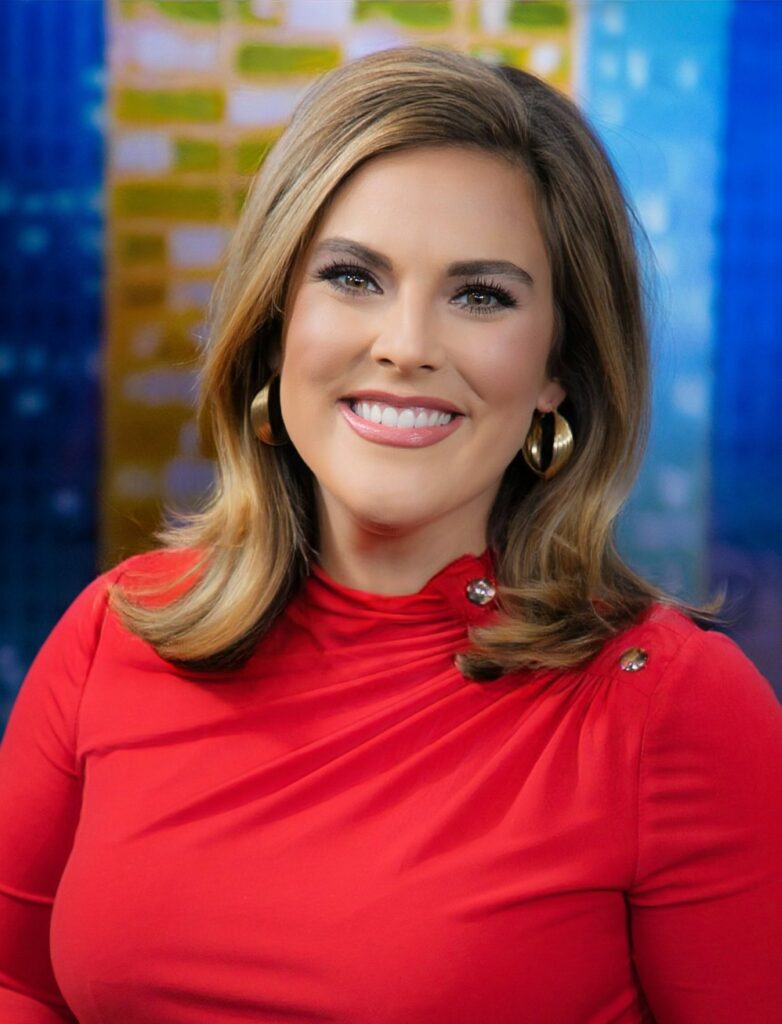 Fox 2 Detroit reporter Jessica Dupnack was the first in the state to talk with Jill Soave about the death of her son Justin Shilling, one of four students killed in the 2021 Oxford High School shooting.
A significant portion of the 5-minute segment focused on Justin as an organ and tissue donor and the six people whose lives he saved.
The high-profile interview was about a kind kid who helped others in life and then in death. It shone a bright light on one family's decision and the only beautiful aspect of an otherwise-horrific event for Justin, his family, the school, the community and the state.
Jessica's interview has been viewed thousands of times, lending important visibility to donation in southeast Michigan where registration numbers trend lower.
April Barnier, Ypsilanti – Educator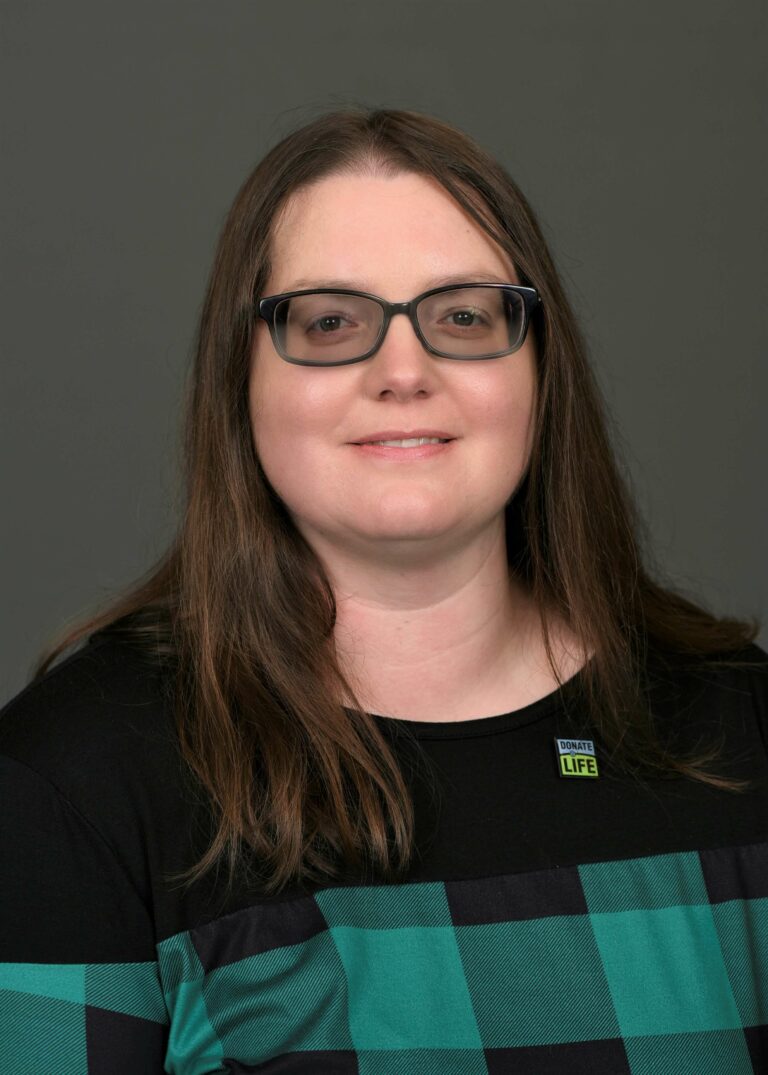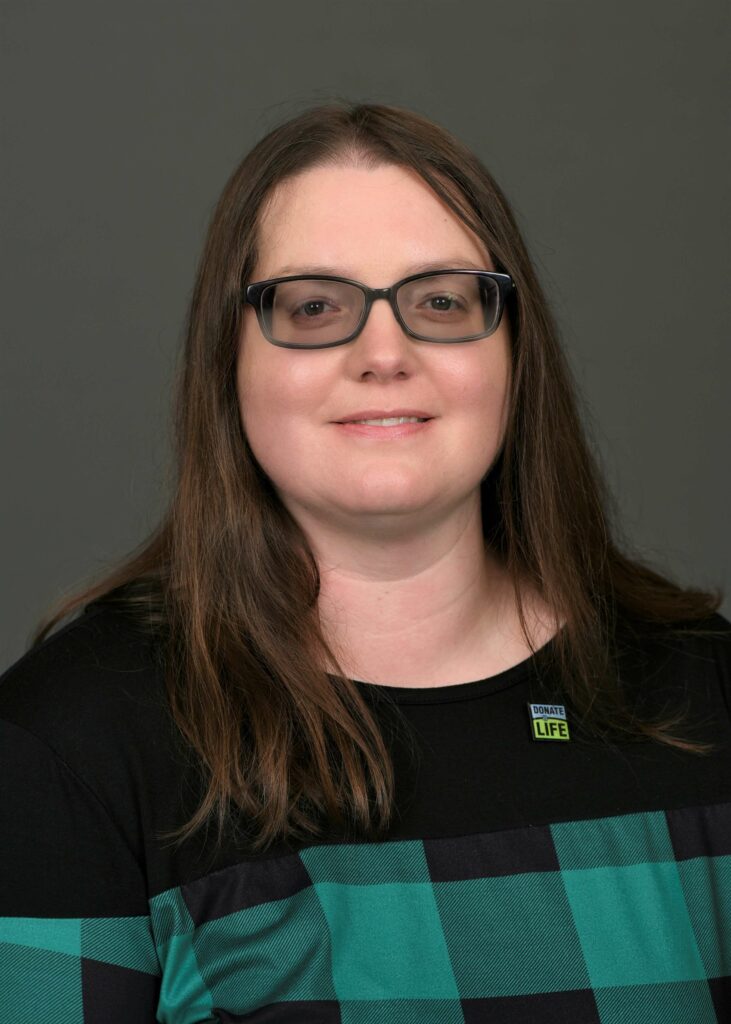 Ypsilanti science teacher April Barnier has embraced Gift of Life's award-winning All of Us high school education program like no other educator.
In two years, she has hosted the program five times in her Lincoln High School classroom. April exposed her students to the hands-on donation education experience three times, then went beyond to host a comfort blanket party, allowing the class to create something meaningful for grieving donor families.
As if that wasn't enough, April invited the first African American face transplant recipient to speak at the school. In doing so, April has taught and inspired students, their parents, other teachers, and administrators about how donation transforms life.
Unitarian Universalist Congregation of Flint – Faith-based leader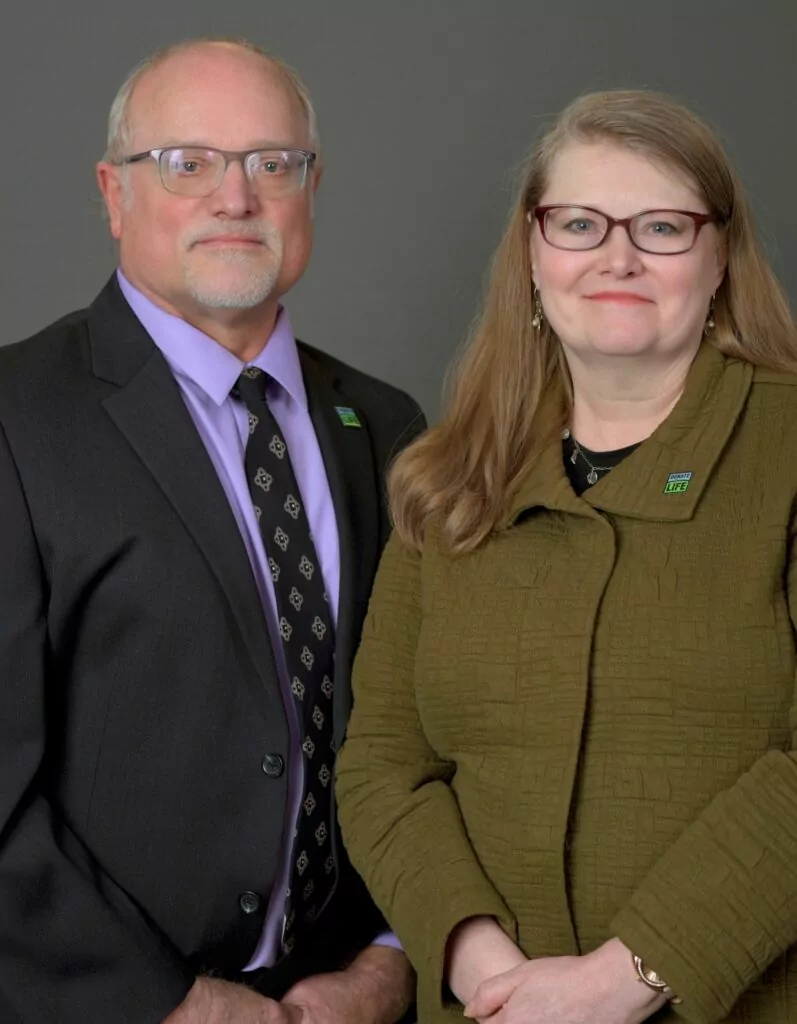 Co-ministers Lynn and Jerry Kerr at the Unitarian Universalist Congregation of Flint opened their church doors to Gift of Life for a faith-based video shoot. Rather than merely inviting us in, Lynn and Jerry offered their audio-video specialist to help and then contributed to final edits. The church shared the video at services the following Sunday, allowing the congregation to be inspired by local transplant recipients who were filmed talking about what their gifts mean to them. They then posted the video to Facebook.
Jerry and Lynn also have invited Gift of Life to speak to parishioners, they keep donation brochures in the vestibule all year, and this year they hosted an emergency comfort-blanket party when the original venue fell through.
Detective Trooper Alex Martinez, Warren – First Responder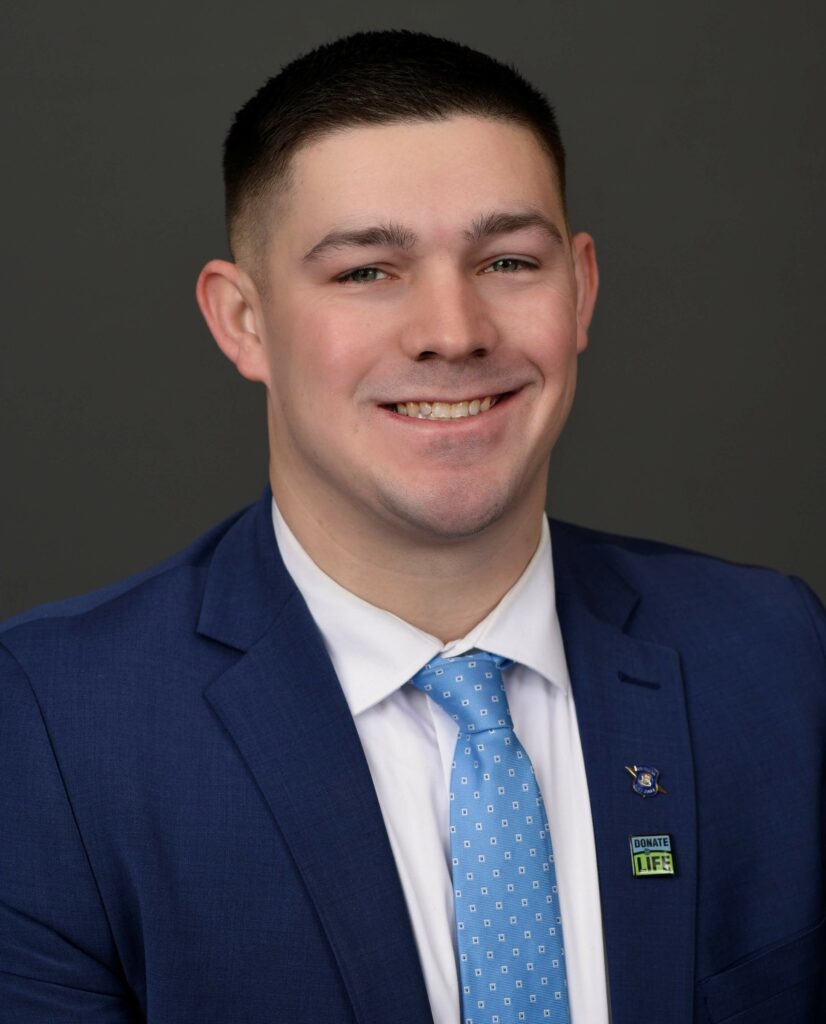 Michigan State Police detectives sometimes use their investigative know-how and resources to help Gift of Life find the families or guardians of patients with donation potential.
Without next of kin, opportunities to save lives are lost. Detective Trooper Alex Martinez had to dig deep last year to help us find the family of a man with no known relatives.
With little to no information, Alex used investigative tools to find potential last-known addresses. He searched them all and ultimately found one person Gift of Life could try to talk with.
We did, and that hard-to-find person said yes, resulting in three life-saving organ transplants and dozens of others helped with the donor's tissue.
Laura Willoughby, Ann Arbor – Nurse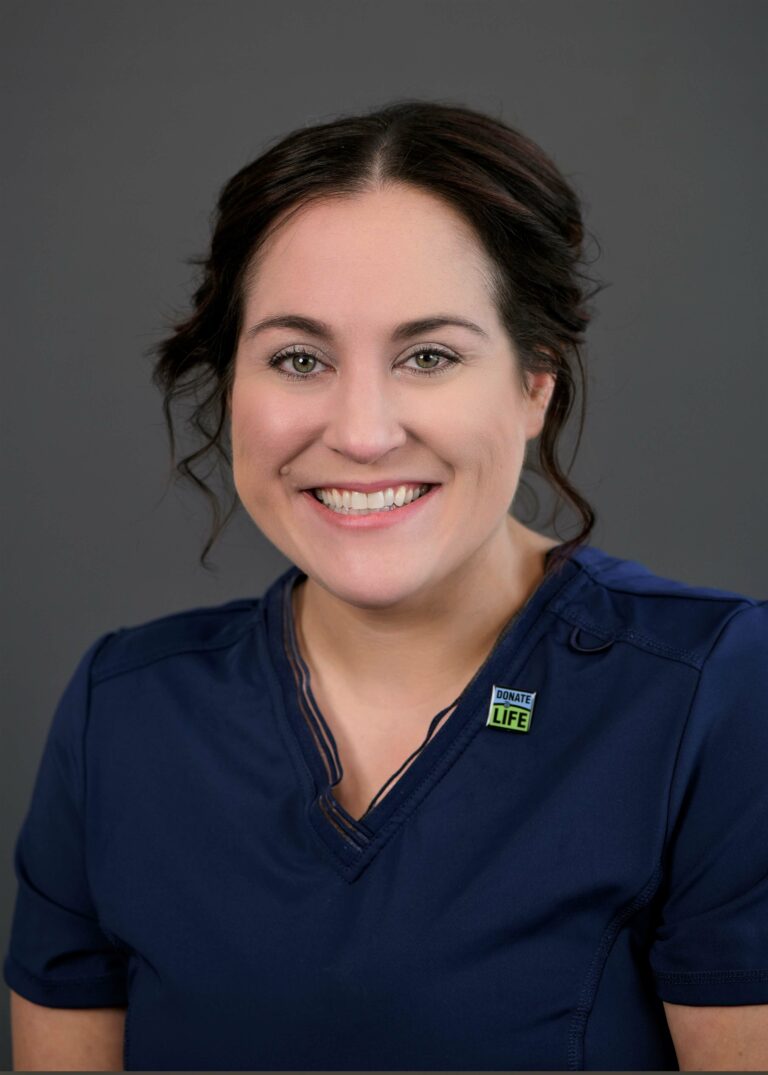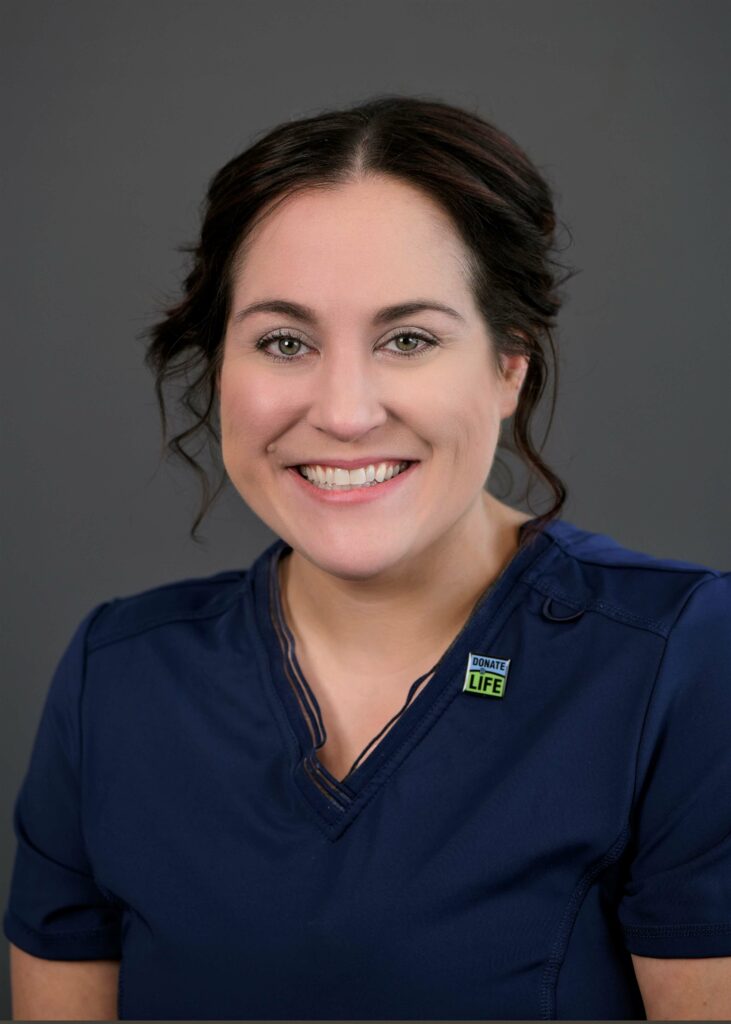 Laura Willoughby is a fierce advocate for organ and tissue donation on the Medical ICU at Trinity Health Ann Arbor Hospital. She's persistent in recognizing when patients should be referred to Gift of Life and educates staff about why referrals are critical.
Last year, Laura tracked down the hospital's CEO in the hallway to ask if the Donate Life flag could be flown during Donate Life month. The answer was yes, and the flag remained up all year.
Laura talks with the unit about takeaways from learning opportunities and reviews donation cases to find ways to improve.
She took the initiative in 2022 to work with Gift of Life, physicians, the donation liaison and others to revise a donation policy in hopes of creating a better pathway to donation. She did so after recognizing a pattern of donation cases that could have gone smoother.
Dr. Ashraf Abou el ela, Ann Arbor – Physician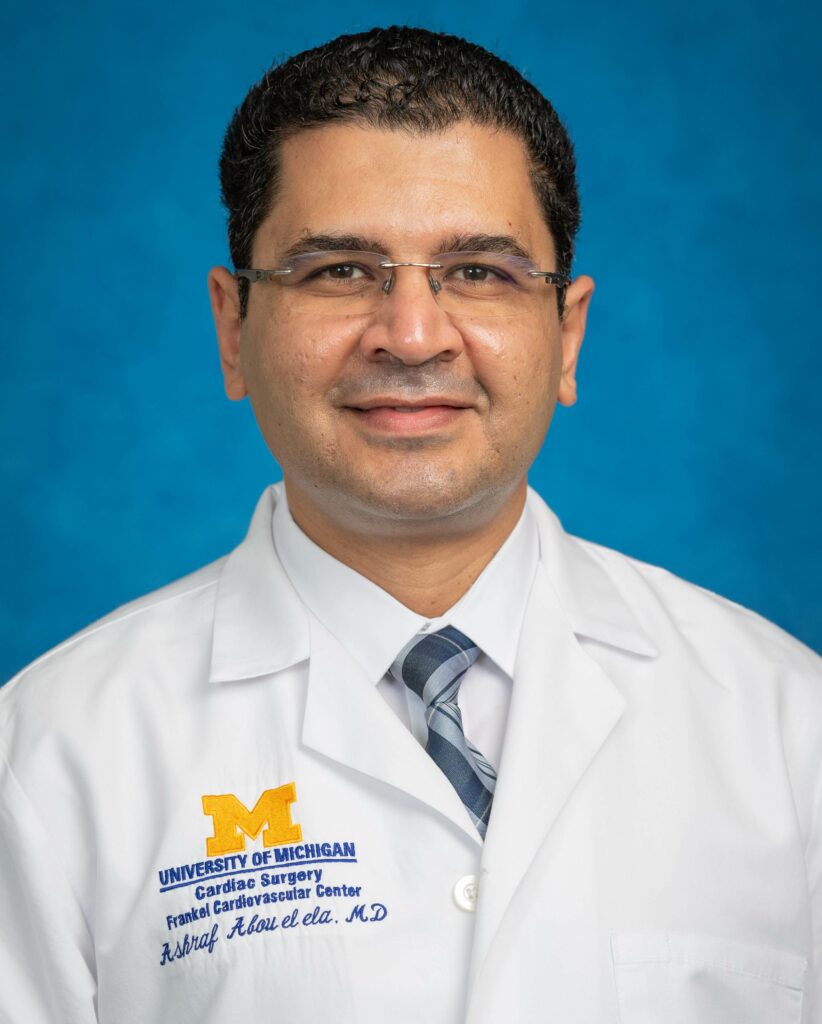 Dr. Ashraf Abou el ela is a busy surgeon at Michigan Medicine who consistently makes himself available for lung procurement. He volunteers — often at the last minute — for other transplant centers or for lungs placed inside a medical device that improves transplant outcomes.
In just one instance last year, Dr. el ela dropped what he was doing to help with an urgent case. Without his help in removing the lungs, they would never have been recovered or available for transplantation.
He also is an engaged member of a donation task force, contributing valuable input into revamping donation processes in Michigan and using technology to save more lives.
Jennifer Zinkosky, Troy – Donation Liaison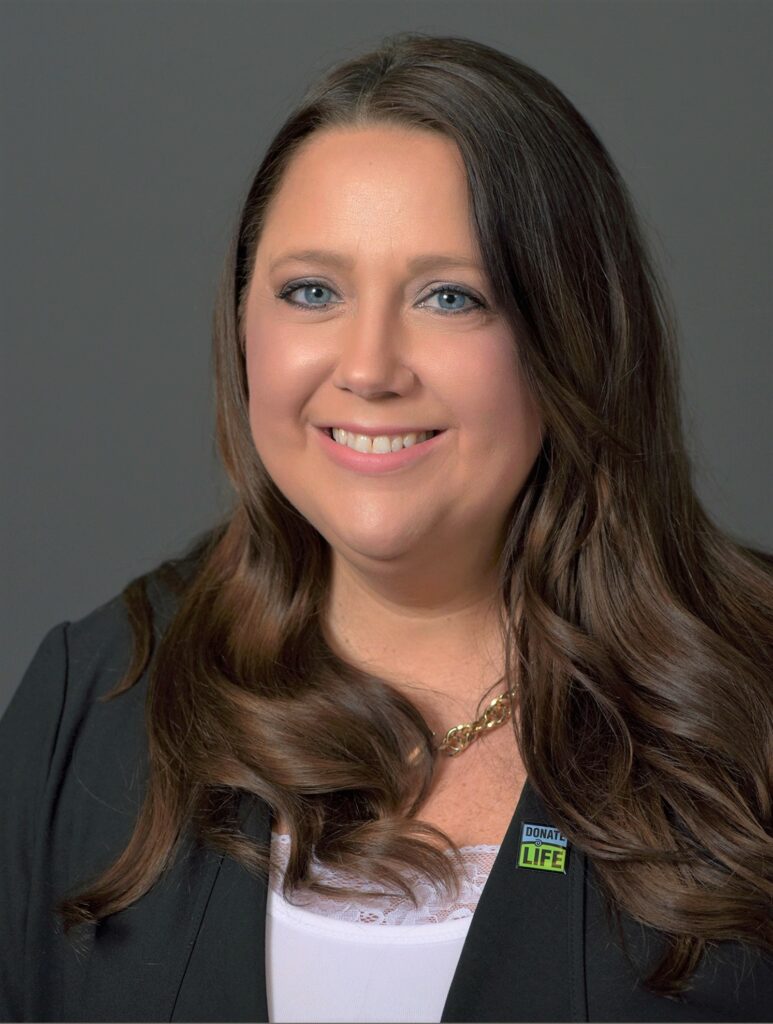 In just a couple of years, Jennifer Zinkosky has smoothed and improved the donation process at Corewell Health Beaumont Hospital in Troy with her passion, her relationships and her checklists.
She's taken the program to the next level based on a system she was part of in another role at Corewell Health Beaumont Hospital in Troy.
Among other things, she created a checklist for nurses taking care of organ donors and an algorithm that keeps the donation process on track. Jennifer is dedicated to learning about and sharing best practices, and she leverages her hospital relationships to ensure everything goes smoothly.
Other Corewell Health Beaumont hospitals were so impressed with her checklists for medication, the OR and nurses, they asked if they could adopt them. Now her work is helping save lives at other medical centers.
Laura Hoffman, Alpena – Hospital Spiritual Care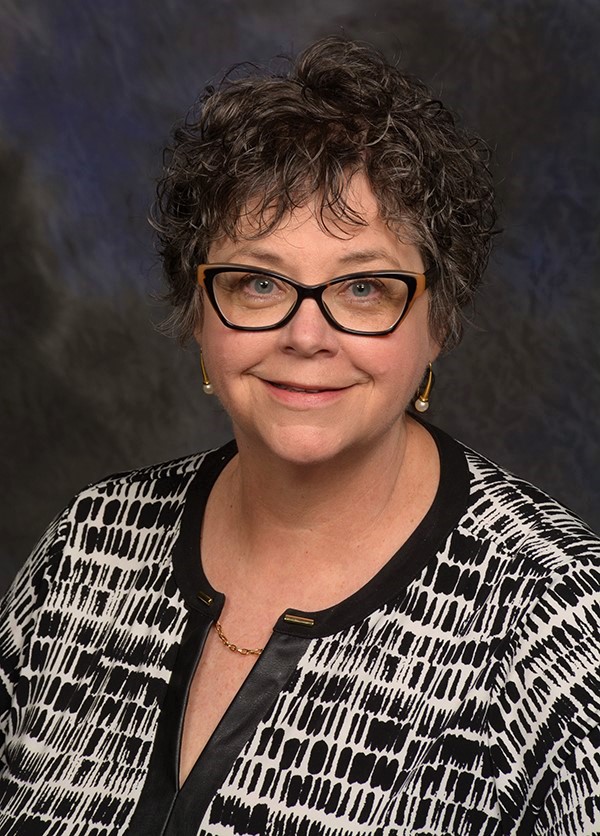 As a spiritual care worker for MyMichigan Medical Center in Alpena, Laura Hoffman is championing donation ways that matter for families.
A new Donate Life flag for the northeastern Michigan hospital arrived just in time to honor a young donor who saved four lives. Instead of having hospital workers raise it on the pole, Laura offered the donor's younger brother the chance to do so. It was an incredibly moving gesture and experience for the family. Photos and videos were shared on social media and on Gift of Life's intranet page.
Laura also organized the hospital's first honor walk for the same young donor. She worked on a weekend to plan the logistics, then led the procession along with the hospital's chief nursing officer.
More than 300 employees, state police troopers, local law enforcement, firefighters and other first responders lined the hall as the donor was taken to give his final gifts.
Matt Wille, Traverse City – Hospital Executive Leader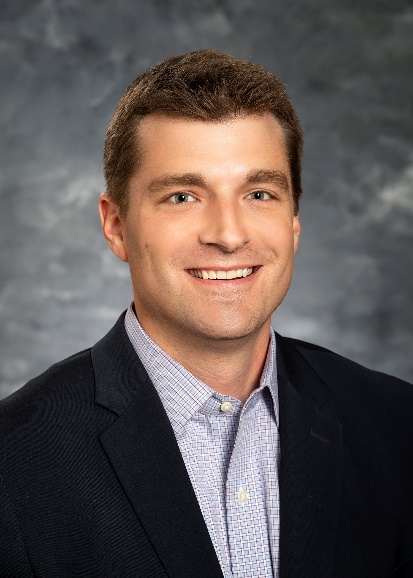 Matt Wille, president and CEO at Munson Medical Center in Traverse City, is a donation champion at the highest level.
As a passionate advocate for donation, Matt calls the hospital's partnership with Gift of Life "one of the most profound ways in which we improve lives."
Matt, who believes donation is part of the hospital's mission, makes it a priority to attend honor walks for donors. He included an organ donation story in a staff video last year and wrote an article for an internal publication circulated to about 6,000 Munson employees at eight hospitals.
In it, he wrote about why the hospital flies the Donate Life flag, about the need for organ donors and how they save lives. Matt encouraged all staff to participate in meaningful honor walks for donors and families, and encourage all Munson employees to join the Michigan Organ Donor Registry.
Jo Catania, Kalamazoo – Medical Examiner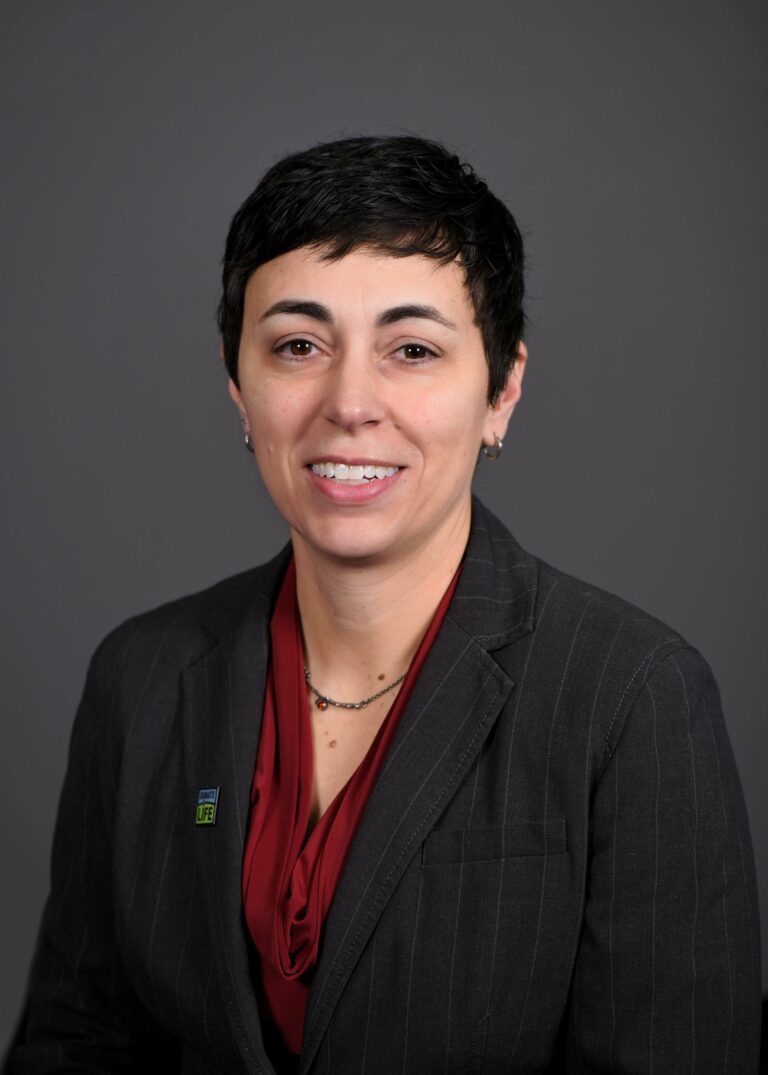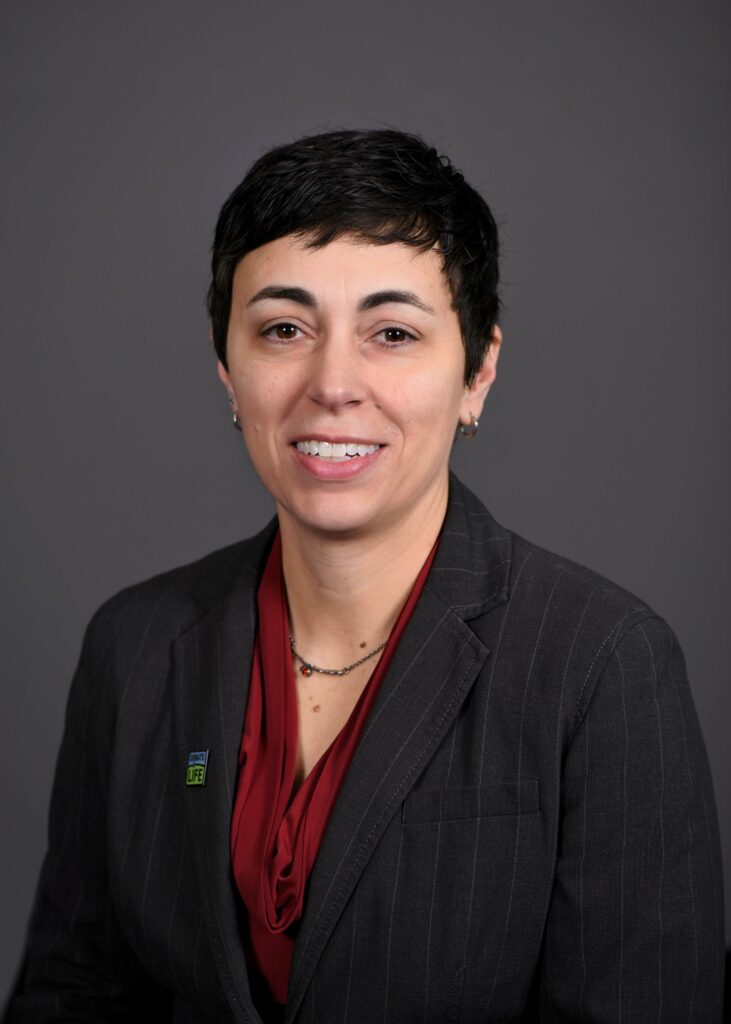 As chief investigator at Western Michigan University Homer Stryker M.D. School of Medicine (WMED), Jo Catania spent years fiercely advocating for donation in the 12 counties the Kalamazoo office serves.
Last year, Jo traveled across the state teaching death investigators about their role in the donation process. The program was backed by the Gift of Life Foundation and fueled by Jo's passion for the cause.
Jo was thrilled to participate in a 2021 Gift of Life video aimed at educating county medical examiners who still refuse to make referrals for tissue donation.
She's a proactive, driven partner who recently started a pilot program that will have death investigators place a hold with funeral homes preventing early prep and embalming to save the potential for tissue donation.
Steve Wickens and Jim Meyer, Halbritter Wickens Funeral Services, Niles – Funeral Professional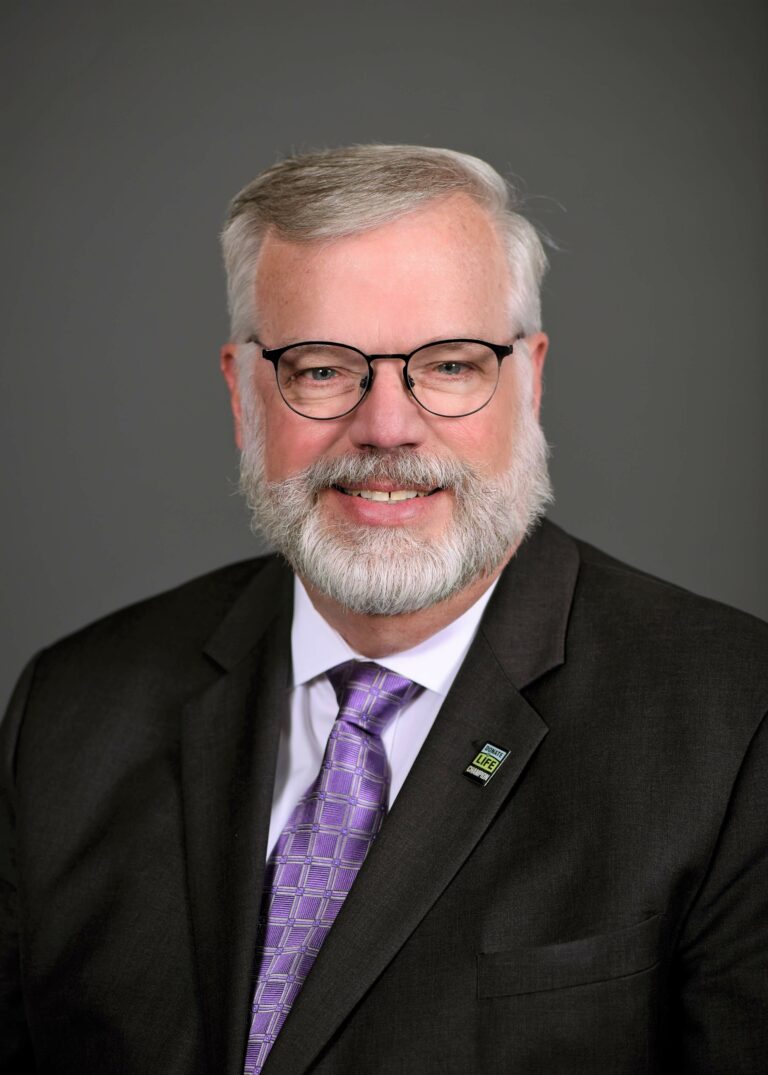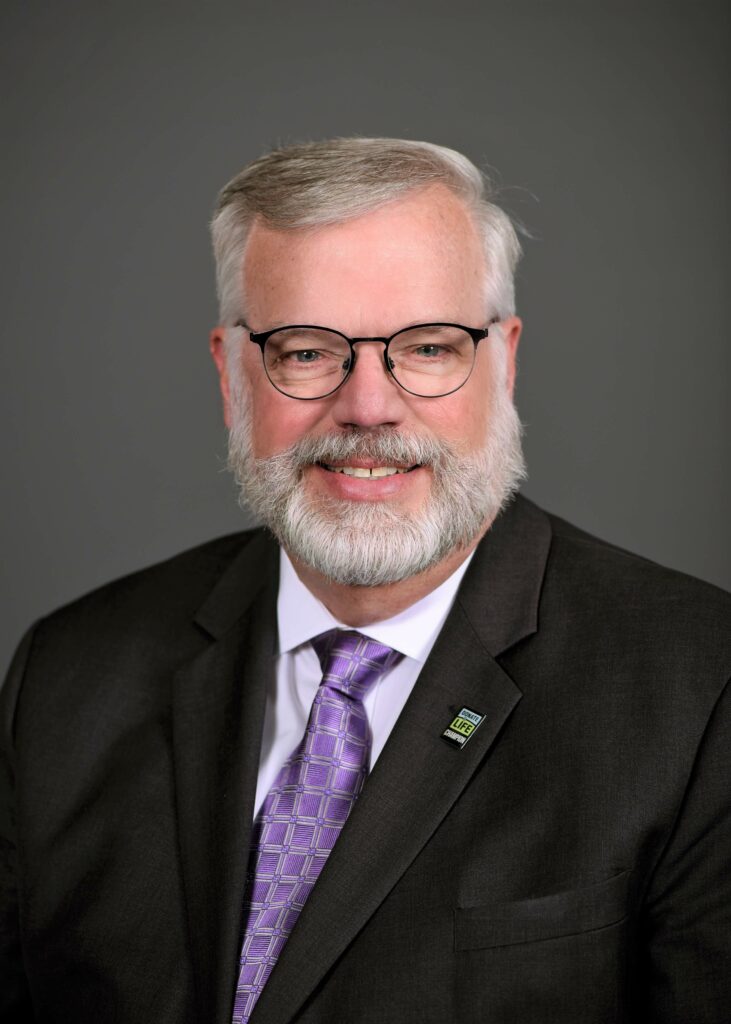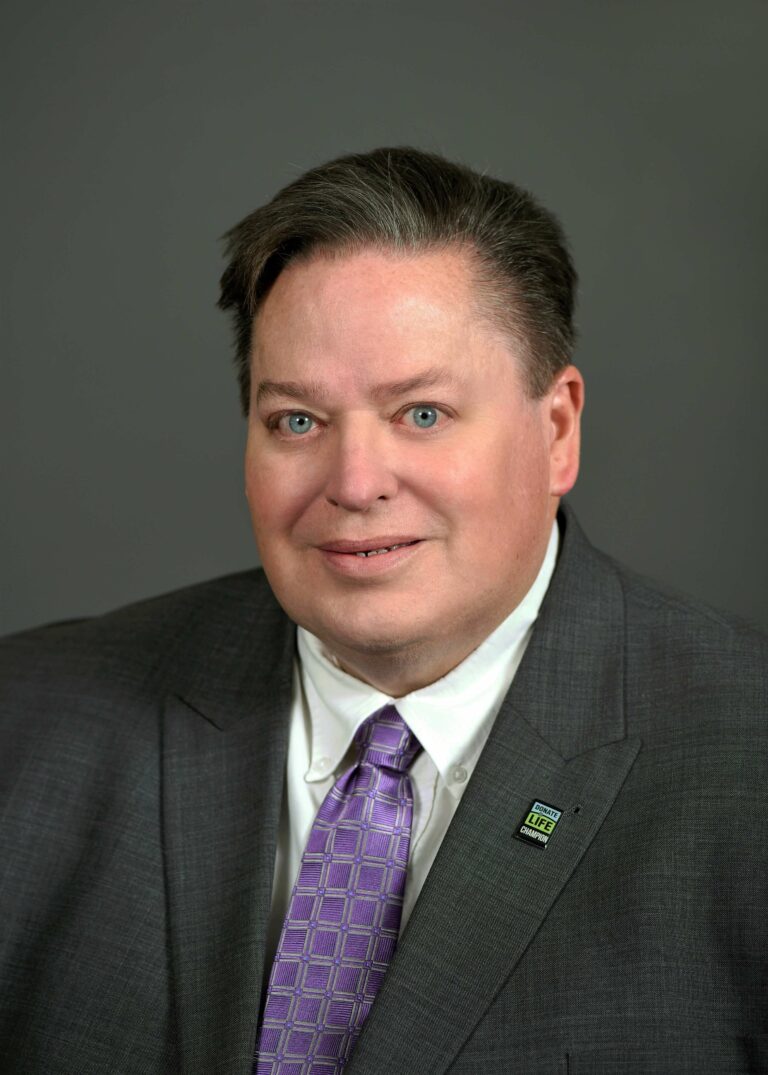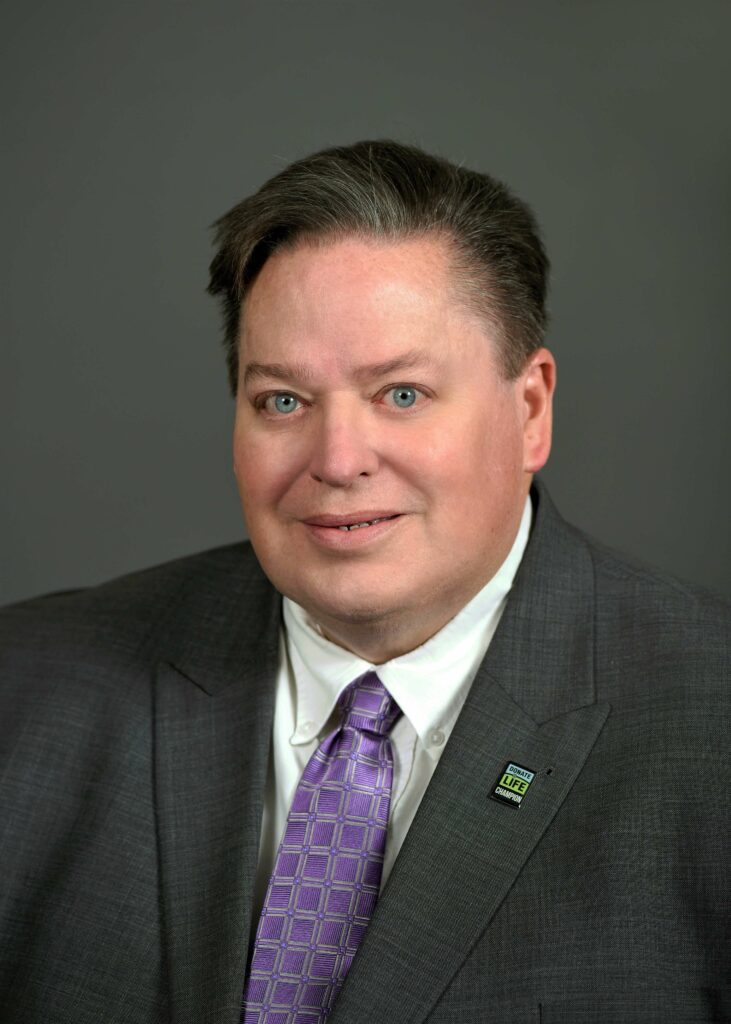 Halbritter Wickens Funeral Home in the southwest corner of Michigan is a longtime supporter of donation and donor families in an industry that isn't always an advocate for donation.
Funeral Directors Jim Meyer and Steve Wickens are champions there, doing what they can to support the process and the families we collectively serve.
Jim travels 280 miles round-trip four times a year to add his ideas and energy to a statewide donation workgroup for funeral directors. The group helped improve communication and processes and has fostered better mutual understanding from both sides.
Steve asked Gift of Life to help Halbritter Wickens participate in a new nationwide campaign for funeral home champions. It now honors families, acknowledges their loved one, and celebrates the gift at the memorial services and funerals of organ and tissue donors.
Trinity Health Kidney Transplant Center – Transplant Center/Professional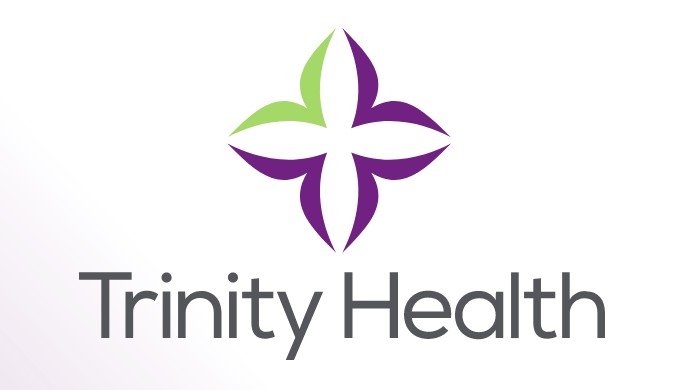 The Grand Rapids center has excelled as one of the largest and most successful community hospital-based programs in the country.
In its 50 years, Trinity Health Kidney Transplant Center has performed nearly 2,900 kidney transplants and was the first kidney program in Michigan to partner with the National Kidney Registry, an extra avenue of hope for hard-to-match patients.
The center's first surgery to remove a living donor's kidney using innovative robotics was performed last fall.
Nick, Allison and Jade Townsend, Au Gres – Honoring Life Through Donation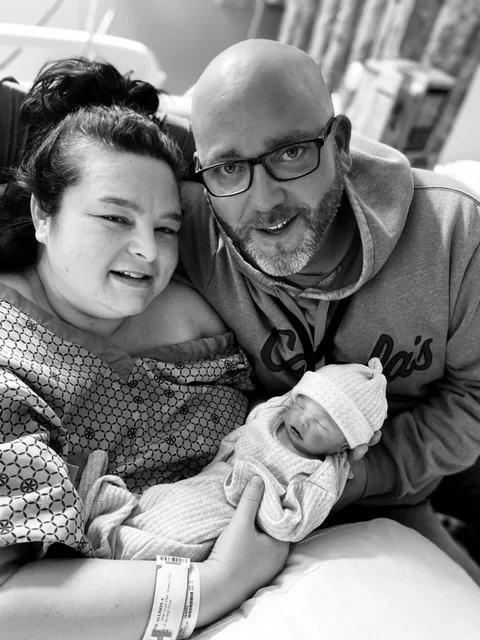 When Allison and Nick Townsend learned their daughter wouldn't live long after her birth, they wanted her short life to have meaning.
They reached out to Gift of Life before their planned C-section to ask how tiny Jade could help others through donation. She lived for just 55 minutes, and Gift of Life was there to help Jade give her final gifts of placenta for healing, heart valves to save the lives of other babies, and her brain for research into her diagnosis of Trisomy 18 and other brain disorders.
Allison and Nick agreed last year to tell their story in Gift of Life's statewide publication, Gift of LifeLINES, which included a video and social media with even broader reach.
Ascension St. John Hospital, Detroit – Hospital of the Year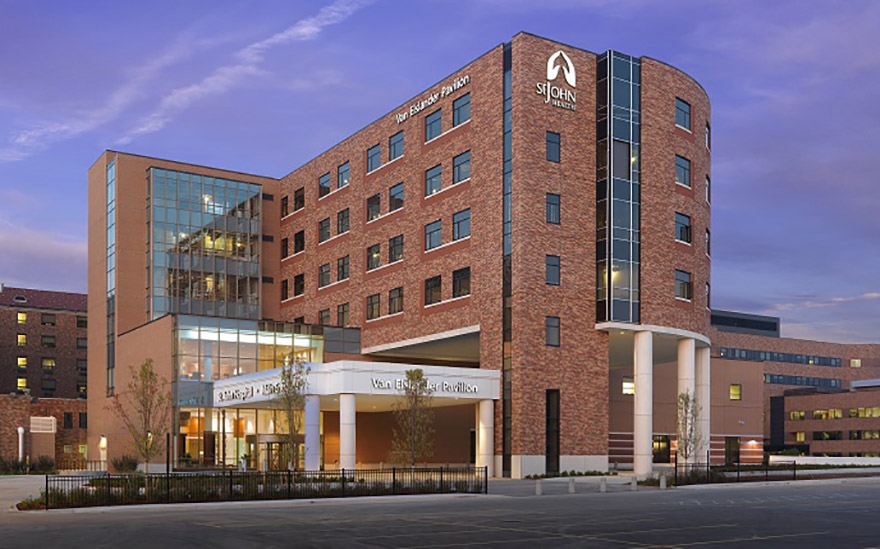 Ascension St. John Hospital in Detroit excelled in organ and tissue donation last year, more than doubling its numbers by helping fulfill the decisions of 20 organ donors and their families. It also excelled in the number of tissue donors with 39 — the fourth-highest number in the state.
Ascension St. John was the first hospital in Michigan to update a donation policy allowing earlier conversations with the families, giving them more time to consider organ and tissue donation as an end-of-life option. The hospital has embraced the change and, in doing so, successfully advocated for the policy update at seven other Ascension hospitals in southeast Michigan.
Its End-of-Life team, which won a donation champion award in 2022, has significantly contributed to the culture of donation through constant communication and collaboration with Gift of Life. The team also championed a Donate Life flag grant program. The flags are hung in the window with every organ donation case making them visible from the unit and from outside the hospital.
Passionate advocates include staff nurses who helped create pathways to donation for patients and their families, CEO Dr. Kevin Grady whose wife is a kidney transplant recipient, and kidney transplant surgeon Dr. Darla Granger.
Deb Dutton, Saginaw – Legacy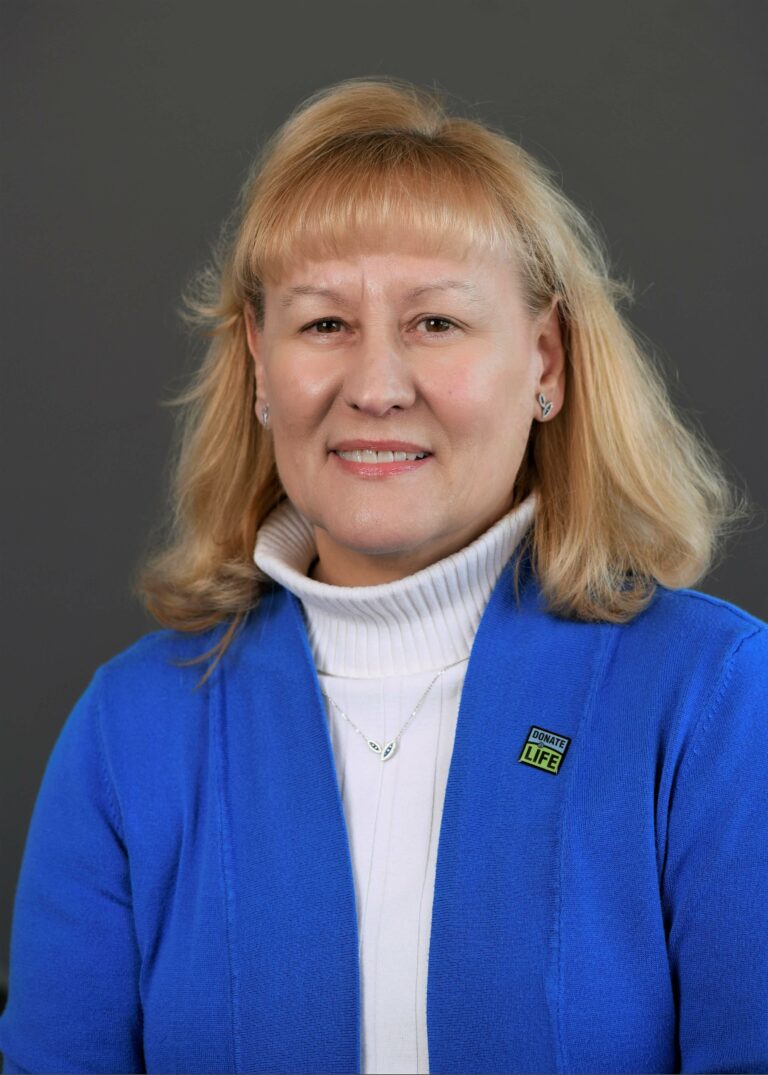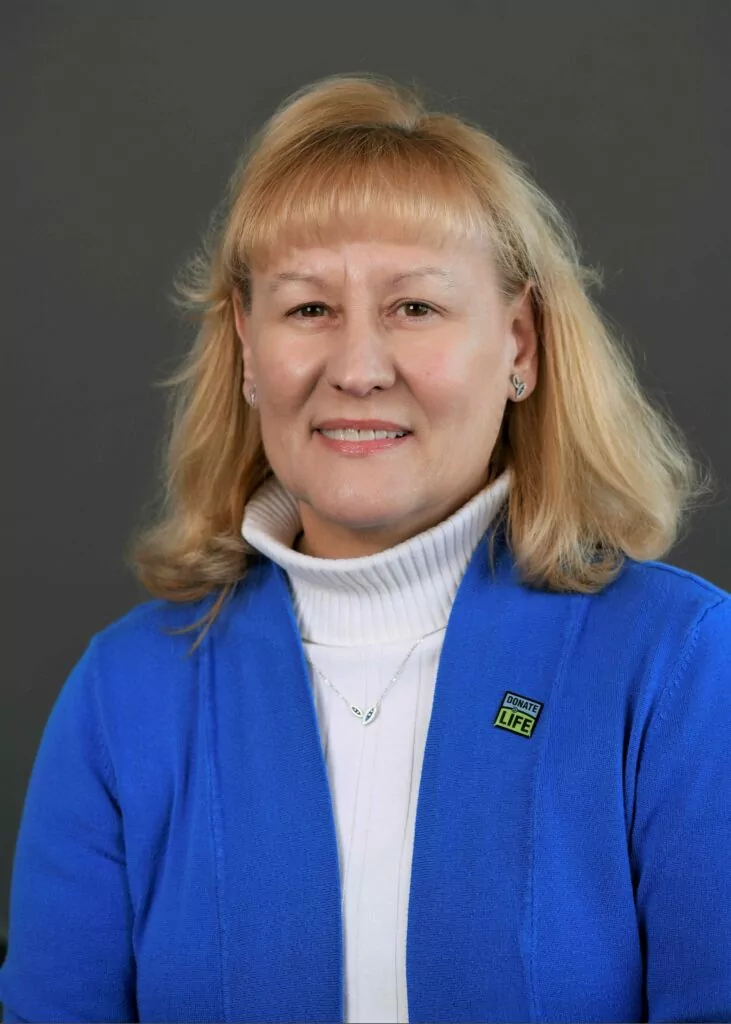 Deb Dutton retired from Covenant HealthCare in February after 35 years of taking care of patients and saving lives as a passionate advocate of donation and transplant.
She was Covenant's donation liaison for more than a decade beginning in the early 2000s and – in that time – the hospital won two national donation medals from HRSA. Deb also organized Covenant's first donation committee, with members from multiple disciplines. She insisted that every donation case was reviewed, and she was instrumental in organizing annual Donate Life flag raisings to honor donors and their families.
She was a champion of donation herself and worked to create other champions at all levels. Deb supported new Gift of Life initiatives, encouraged nurses to attend donation conferences and welcomed donor registration drives inside the hospital.