Holly Werlein-Gary and Tracy Gary almost didn't meet, but fate and transplantation intervened
They both nearly died before finding each other and are now making the most out of their second chance at life.
They're doing it as husband and wife.
Meet this West Michigan couple and learn about their special project to "pay it forward" for others who are going through the organ transplant process.
Thirty years later, one 6-year-old donor still motivates and inspires me
The work we do for all the Matthews and their families is sacred.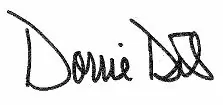 I was honored last month to attend the annual Michigan Donor Family Gathering, where our teams work with Eversight to thank families and remember their loved ones. It's our largest and – in many ways – most meaningful event of the year.
It is a beautiful day spent reading the names of donors and showing families just how much they mean to us. But being there as the relative or friend of an organ, eye or tissue donor means you've suffered great loss. As one of the speakers so aptly put it, "This is the loveliest event I never wanted to attend."
When I think about why I do this work, these families are it.
Throughout my more than 30 years in this field, I've met hundreds of families. As a donation coordinator working inside hospitals in the 1990s, I got to know them on their darkest days as I explained how donation works and helped them through it.
Now I meet families months after that experience, but the raw emotion is still there for many. And I'm just as moved by their stories as I was back then. I'm honored to learn about the person they've lost, hear what made them special, and understand how donation has been part of the family's journey.
On the same day as our event, a Facebook post appeared in my feed that took me back. It was written by a father I met 30 years ago. He and his wife lost their 6-year-old son, Matthew, after an accident at the family's pond. They wanted him to be a donor because, even at 6, Matthew was a helper.
His dad reflected in the social media post about all that was lost for Matthew in three decades: High school graduation, college, a wedding, to name a few life events. And Matthew never had the chance to be a firefighter just like his dad. But his son did save lives, which is the greatest accomplishment for anyone. He also expressed gratitude for having met Matthew's organ recipients – and for knowing that his son is their hero.
I cannot put into words how privileged I feel to have played a small part in Matthew's legacy. The work we do at Gift of Life Michigan for all the Matthews and their families is sacred.
At the end of our Michigan Donor Family gathering, about 20 organ, eye and tissue recipients held signs telling the donor families what gifts they received. We saw signs that said "Liver-2014" and "Heart-2001" as well as those honoring tissue grafts and cornea transplants. Then they all flipped the signs over and every one of them read: "Thank You!" That small gesture had such an enormous impact on our families. Some cried, others cheered, but they were all moved in their own ways.
Connecting donor families with grateful recipients reminds me why I do this work. These gifts quite literally change lives, and I cannot think of a more rewarding outcome from such an unimaginable loss.
On the hardest days in my work, I take a quiet moment to think of these families, the donors and the recipients. I am so thankful to have the opportunity to know people who truly have honored life through donation in the most extraordinary way possible.
Stay well! 
Dorrie Dils
President and CEO
Gift of Life Michigan 
You might not have a heart on your license
Some residents who are sure they have the heart on their driver's license or ID, simply do not.  
We've heard their stories and their disappointment. Luis Adrian Cervantes was so sure and so proud. He saw a Check Your Heart banner in Ann Arbor and told his mom he was all signed up. A quick check revealed otherwise. He's now registering to save lives. 
The statewide Check Your Heart campaign is Gift of Life's most urgent and significant marketing campaign in its 51-year history. The Michigan Organ Donor Registry is growing at its slowest pace ever, so reminding residents to check for the heart gives hope and a shot at new life to the nearly 2,400 patients waiting in this state for a transplant.  
Please talk with your friends, neighbors and families about it. Because adding your name to the Donor Registry is a matter of the heart, and saving lives someday is a beautiful legacy.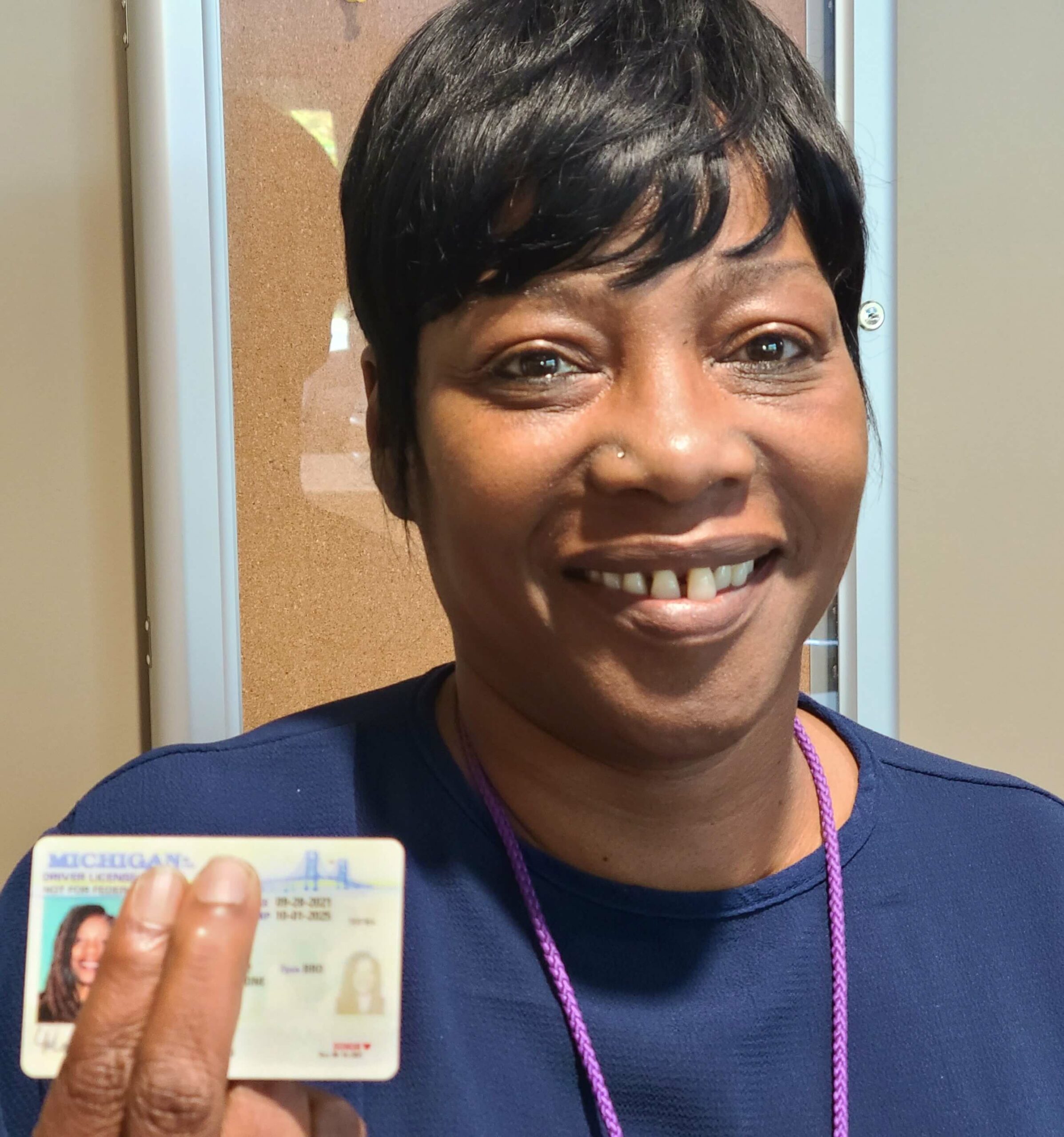 "I checked my heart because in my community, there are not a lot of donors." 
Yolanda Holmes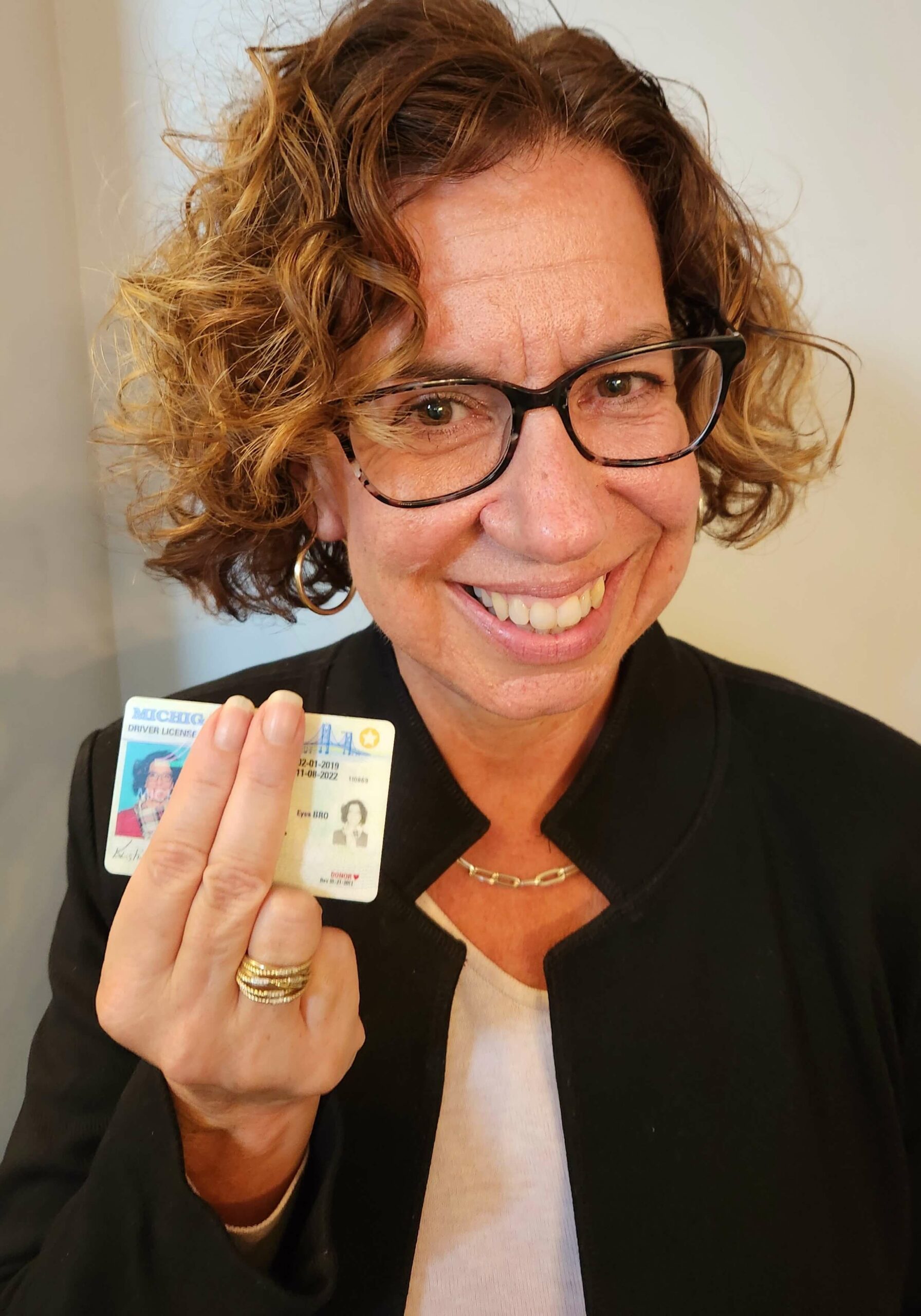 "I have two incredible friends. One received a heart and another received two hearts (1999 and 2014). They are living, raising their kiddos, and making the world a better place because someone chose to be a donor." 
Kristine Kuhnert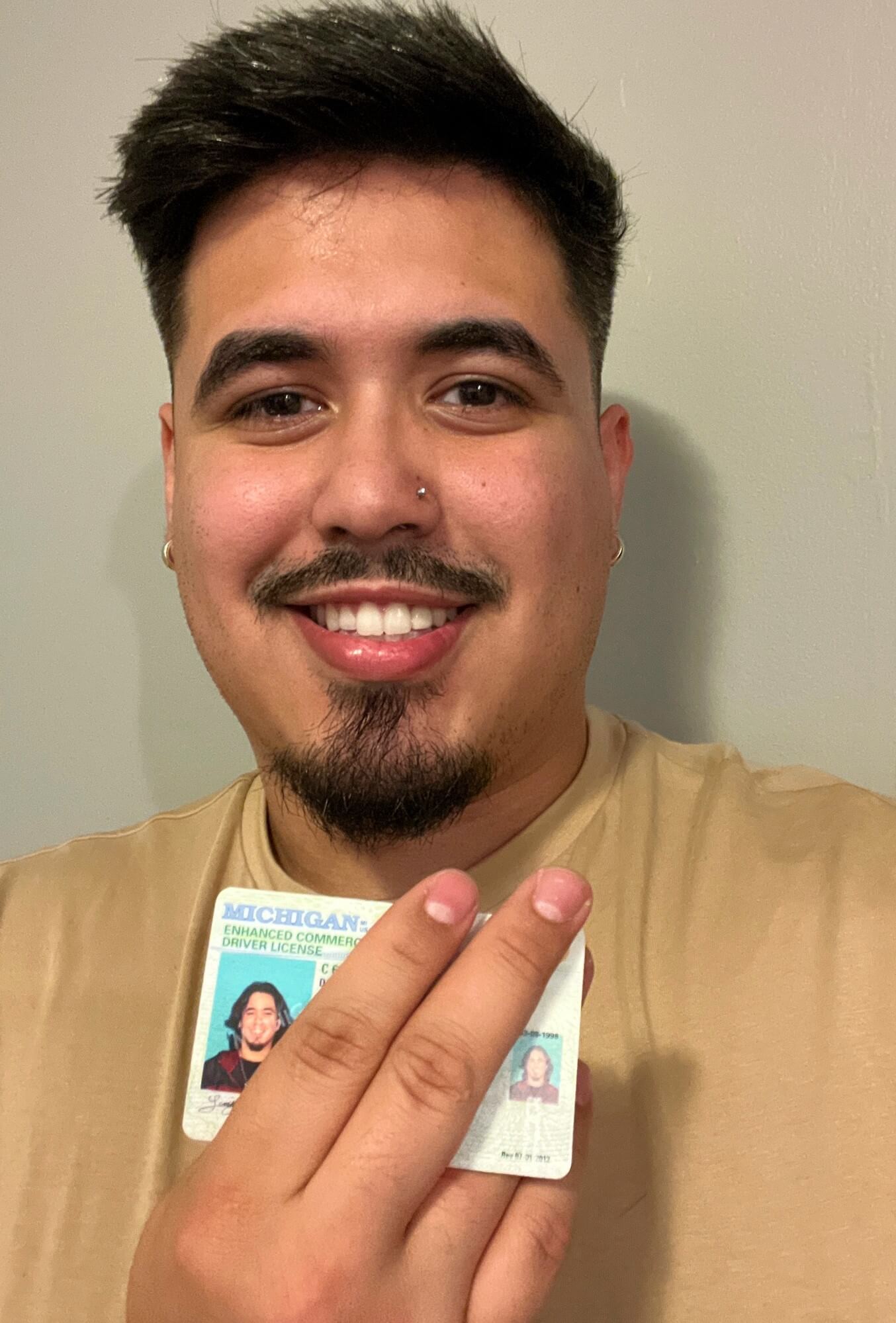 "I was so sure I had the heart but when I checked it wasn't there. I'm working on getting mine." 
Luis Adrian Cervantes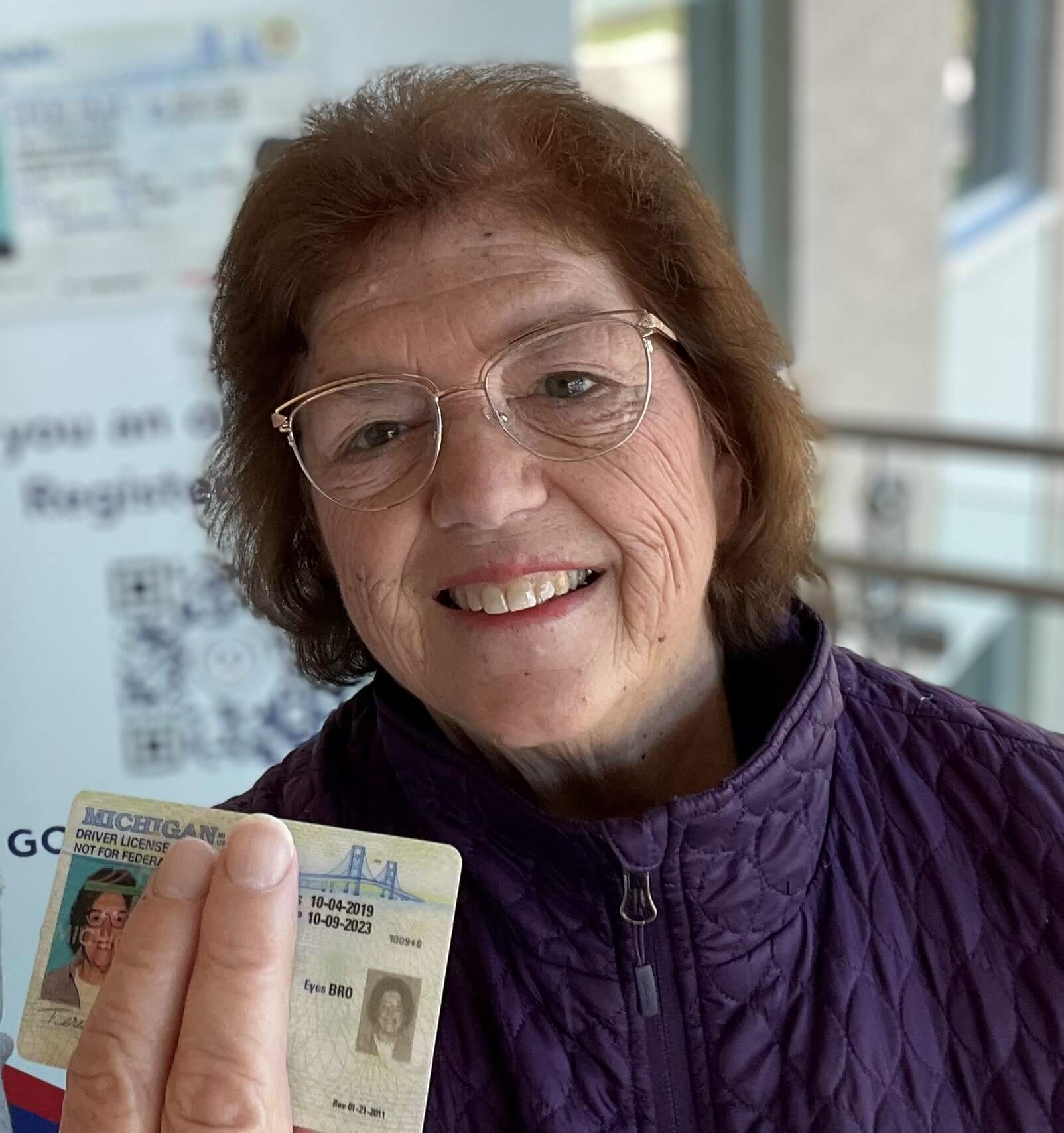 "I have the heart now, but I didn't when I checked. Please check your heart, too." 
Teresa Fortino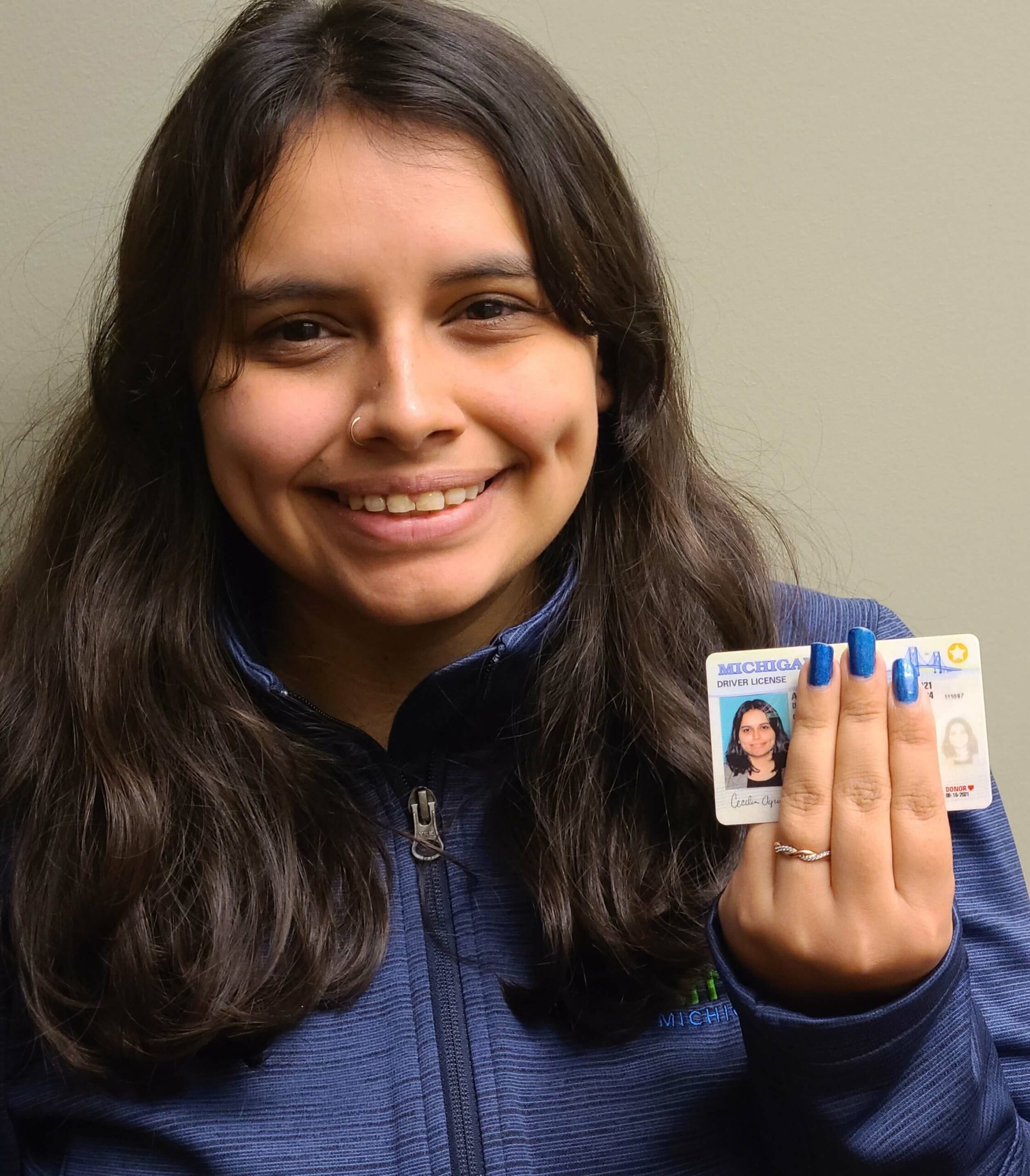 "I checked my heart to save lives." 
Cecilia Aguilar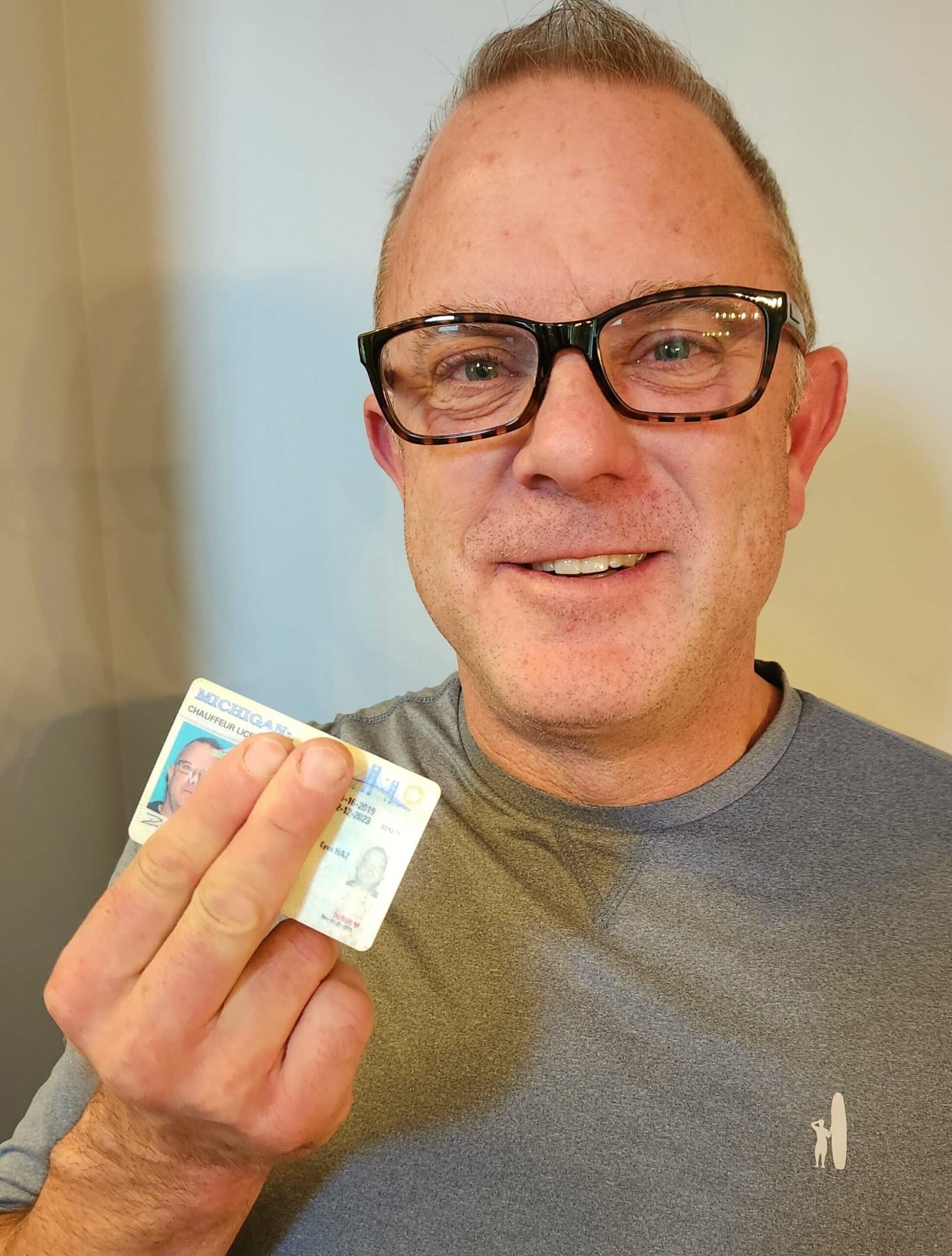 "My wife, Rachel, received the gift of a heart from a stranger. Her life was saved just in time. Please make sure you have a heart on your license." 
Dave Kuntzsch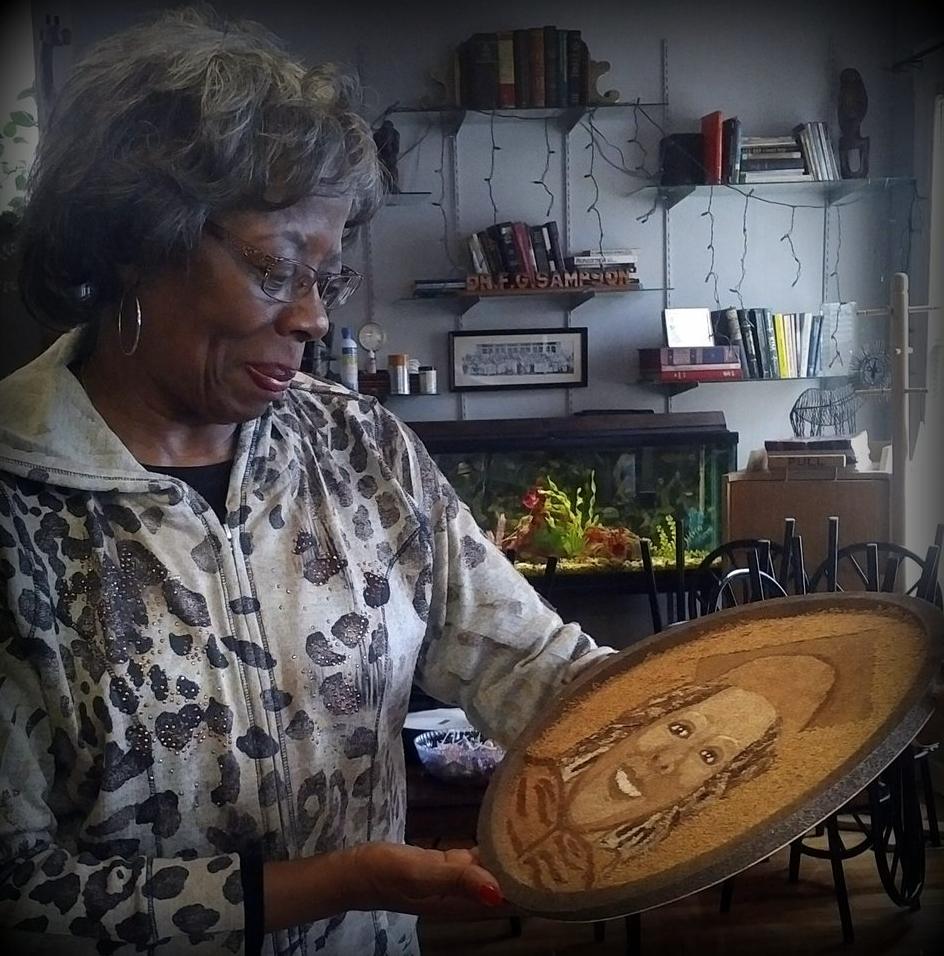 Artelia Griggs helps save lives by telling everyone she can about organ and tissue donation. She also does it as a loving tribute to her own daughter's legacy of giving.  […]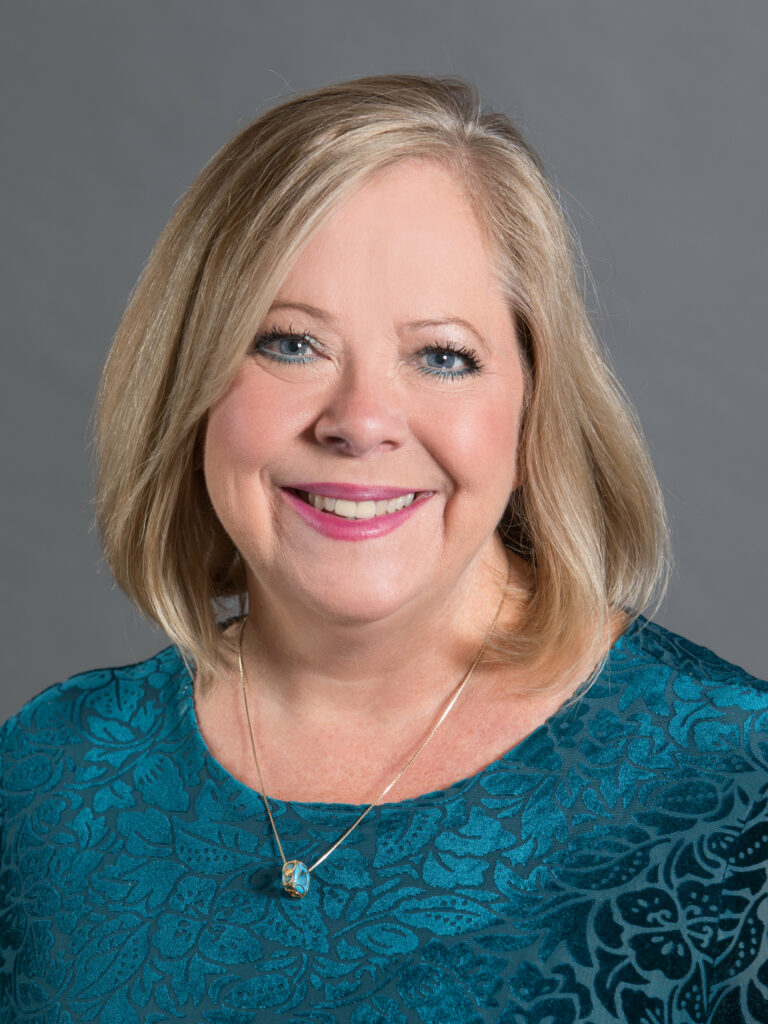 Stephanie Sommer has visited more medical examiner offices in Michigan than most medical examiners. And then there are the funeral homes. Her work as senior medical examiner (ME) […]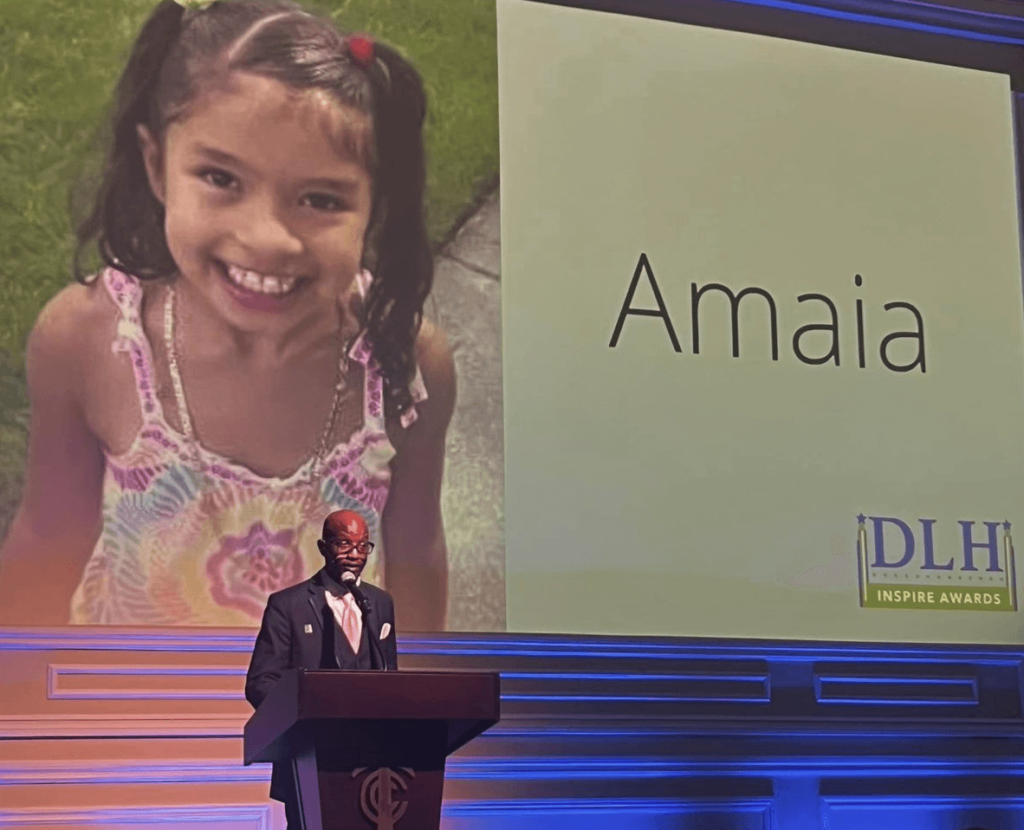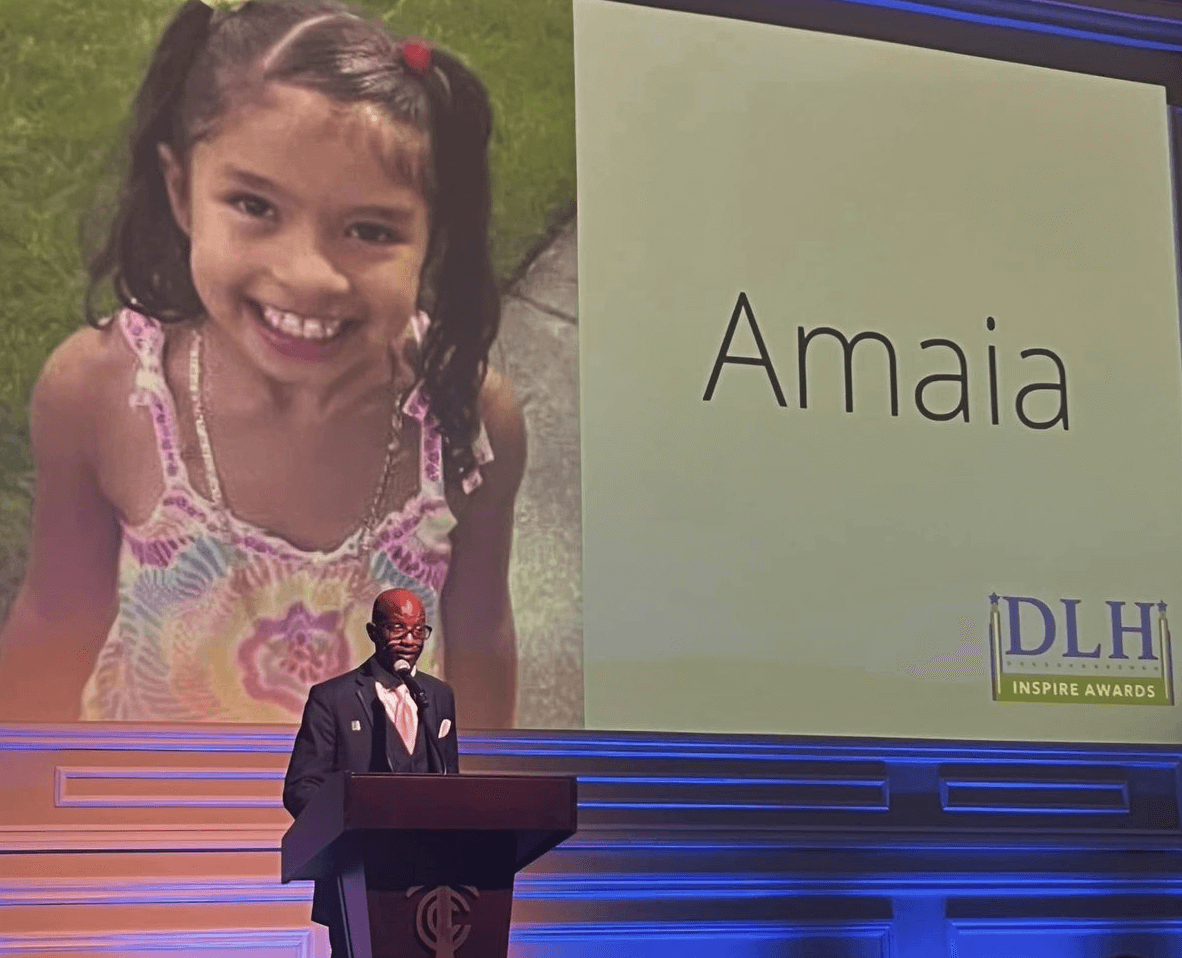 Donate Life Hollywood reached out to Gift of Life Michigan and one other organ procurement organization this year asking for help. The donation advocacy group asked Gift of Life […]
Foundation Focus: New murals and displays educate and move visitors at Gift of Life Michigan
A stroll down the long hallway of Gift of Life's Donor Care Center in Ann Arbor is giving visitors a look at how donation works with photos, graphics and words.
In all, six displays honor donors, celebrate new life for recipients and explain organ and tissue donation in steps that begin with donor registration and hospital referral to surgery and transplant.
The graphics are installed in the 50-foot hallway where organ and tissue donors give their final gifts. It allows visitors to tour, learn about donation, and see how it transforms life every day.
The project was underwritten by the Gift of Life Foundation.
"We're incredibly proud to have helped make this beautiful tribute come to life," said Susan Rink, chief of philanthropy and foundation programs. "To see the faces of donors – our heroes – and hear how they changed so many lives really makes donation real for so many. It also helps people understand what one donor can do for others."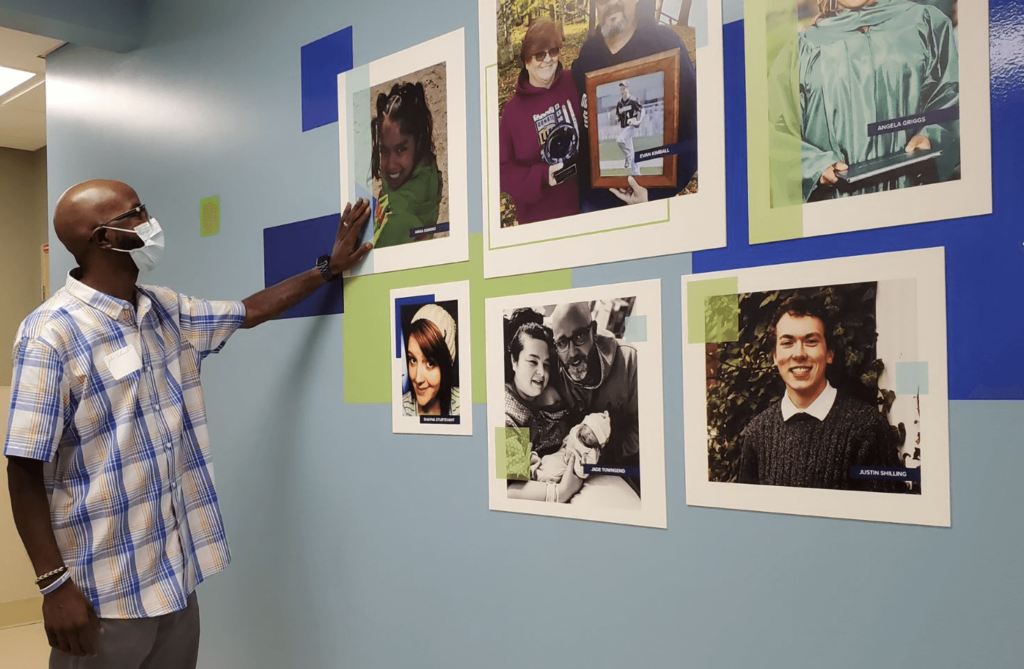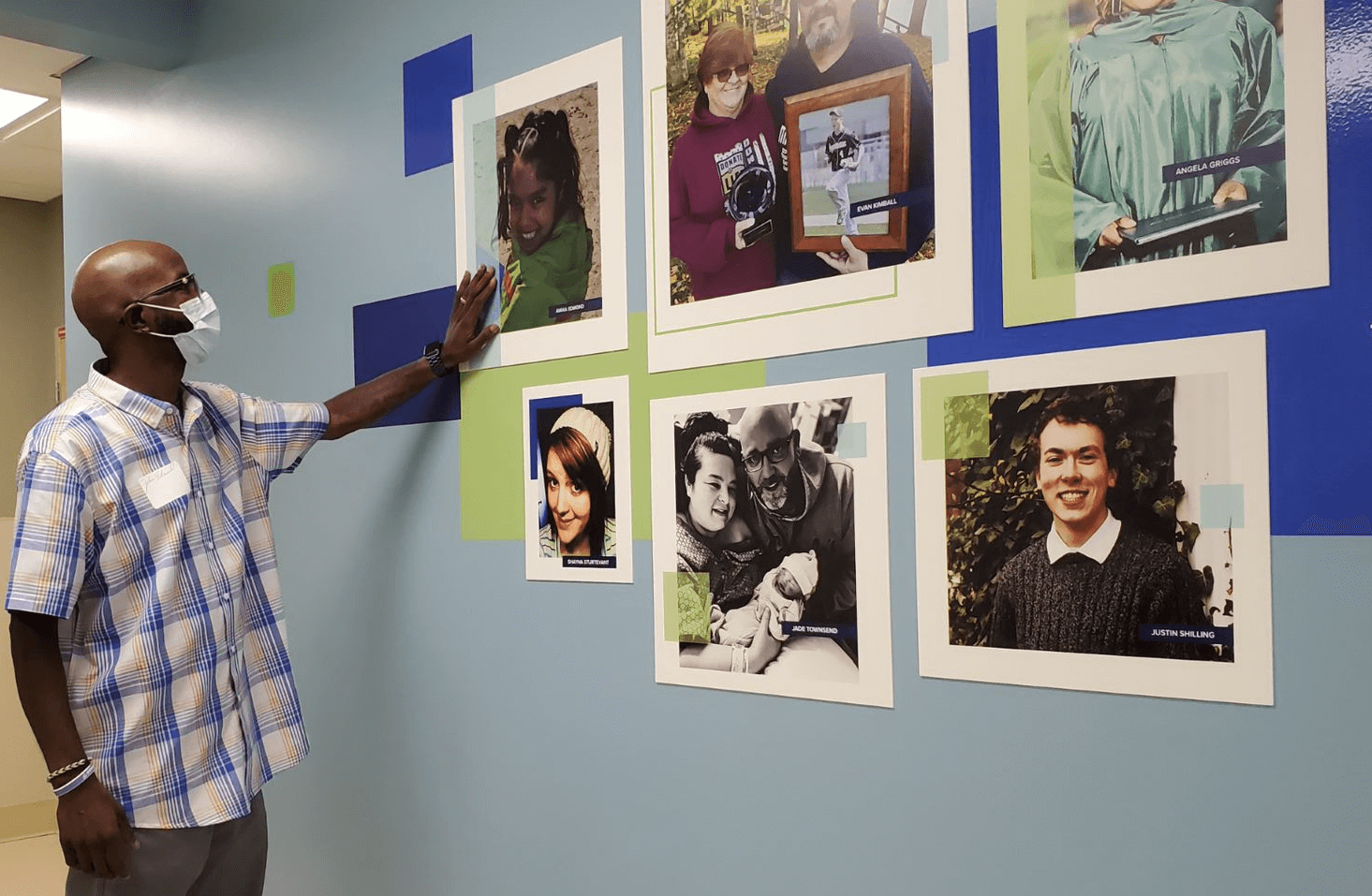 Support the mission of Gift of Life Michigan while you shop!
Choose the Gift of Life Foundation as your charity on smile.amazon.com and Amazon will donate 0.5% of your eligible purchases to support the mission of Gift of Life Michigan! 
Follow these simple steps and you will help promote organ and tissue donation, provide assistance to financially needy transplant recipients and support donor families.  
Sign in: 
Select:  Gift of Life Foundation  
Search for and select "Gift of Life Foundation" as your charity. Once selected, you will receive a confirmation email.

 
Shop: 
When you shop, start at smile.amazon.com. Then just shop and checkout as you would on Amazon. No extra cost is passed on to you, but Amazon will automatically donate 0.5% of your purchases to the Gift of Life Foundation!

 
Share:  
Share this opportunity with your friends to help further our mission!

 
Myth: I'm too old to be an organ and tissue donor
FACT: Anyone has the potential to donate organs, corneas or tissue, regardless of their age, medical history or whether they've signed up on the Michigan Organ Donor Registry.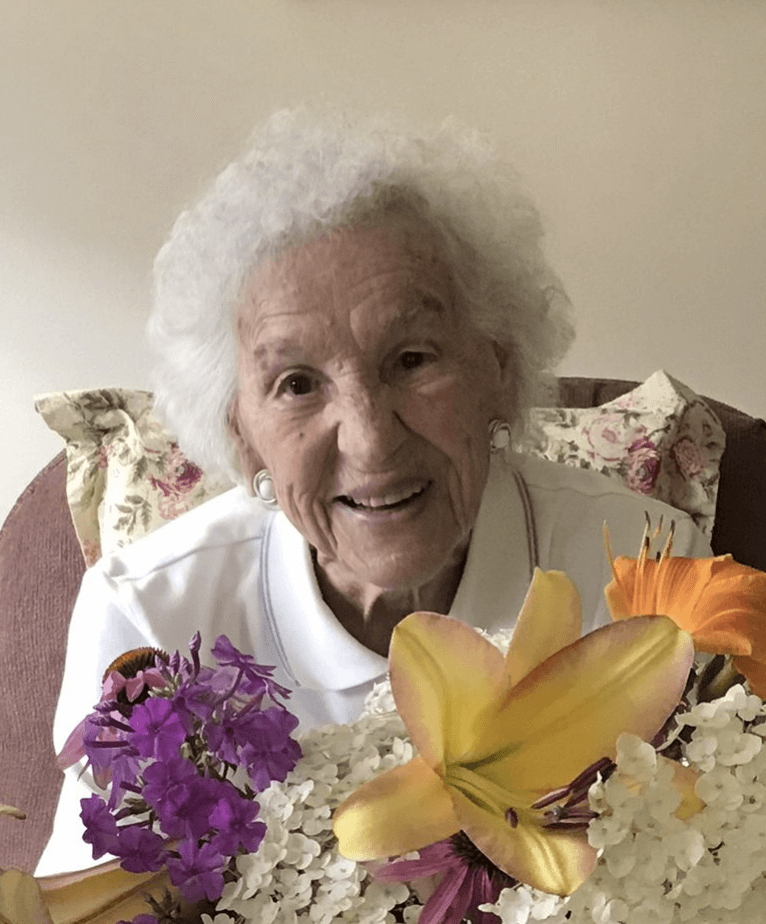 Age isn't necessarily a limiting factor for organ and tissue donation. Organ transplants from donors older than 50 are becoming more and more common as technology improves. One of the oldest organ donors on record was a 92-year-old man whose liver saved the life of a 69-year-old.  
Donor Katherine Steck was 101 when she died in September.  
"My first reaction was that she was too old," said her son, Bert. "But she wasn't, and we were very happy to hear that." 
U.S. reaches historic milestone of 1 million organ transplants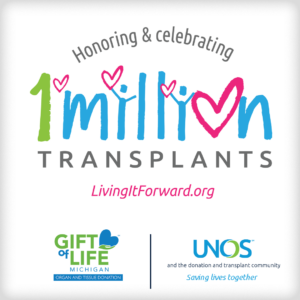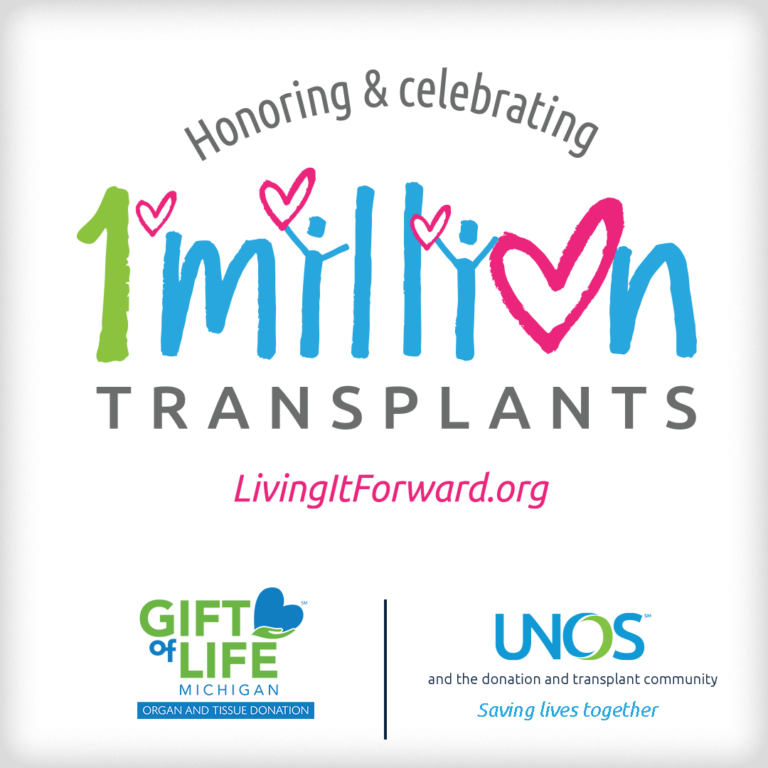 The U.S. organ donation system has made history, surpassing 1 million organ transplants, according to the United Network for Organ Sharing (UNOS).
"Every life saved is a significant milestone," said Dorrie Dils, president & CEO of Gift of Life Michigan. "We all owe a tremendous debt of gratitude for the thousands of donors and donor families who so selflessly and generously provided these gifts. They are true heroes and should be remembered for their legacy of kindness and generosity.
Legislative Update: Gift of Life Michigan calls for action – Michigan Organ Donor Registry is growing at the slowest pace since its founding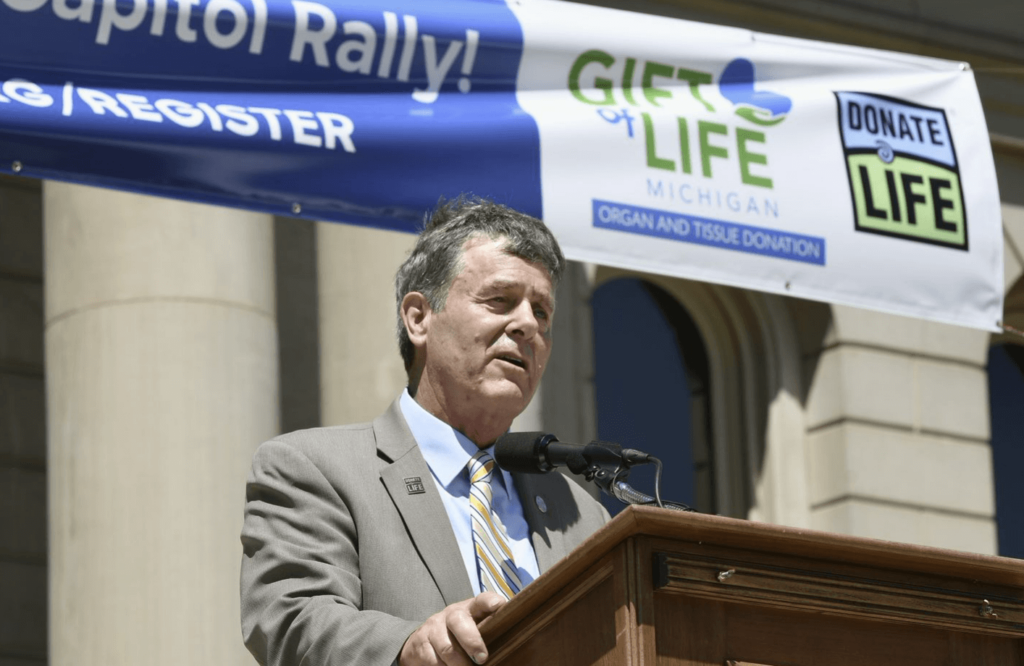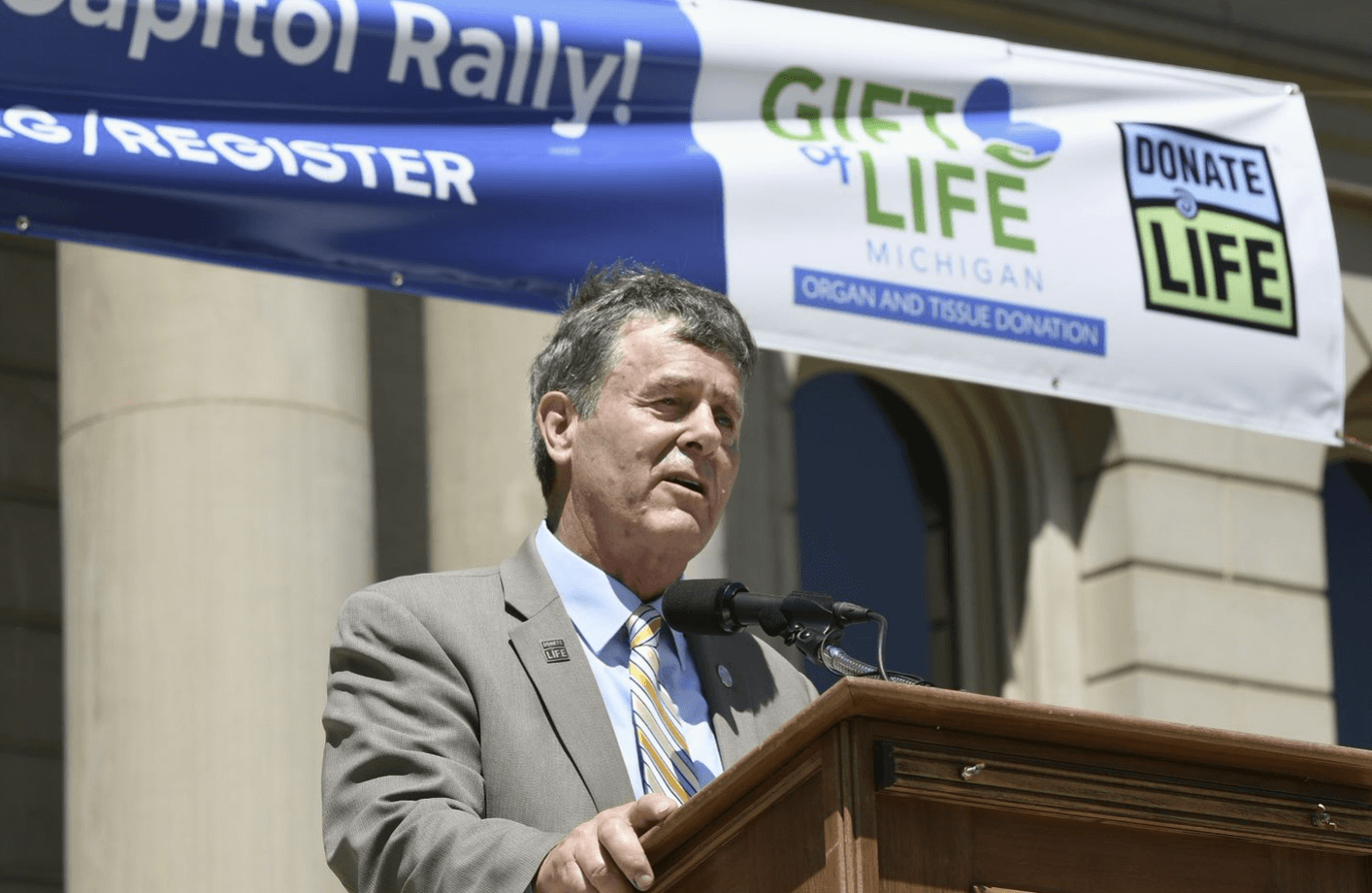 Nearly 2,400 patients are waiting in Michigan this month for a life-saving organ transplant. The best way to save their lives is to grow the Michigan Organ Donor Registry. More than 90% of all registrations come from the Michigan Department of State (MDOS) asking the donor registration question when IDs and driver's licenses are renewed. We thank MDOS for its years of commitment and support. But office visit changes due to COVID and the shift to fewer and more online transactions have had an unintended negative consequence on the Donor Registry. It's now growing at its slowest pace since its inception in 1994.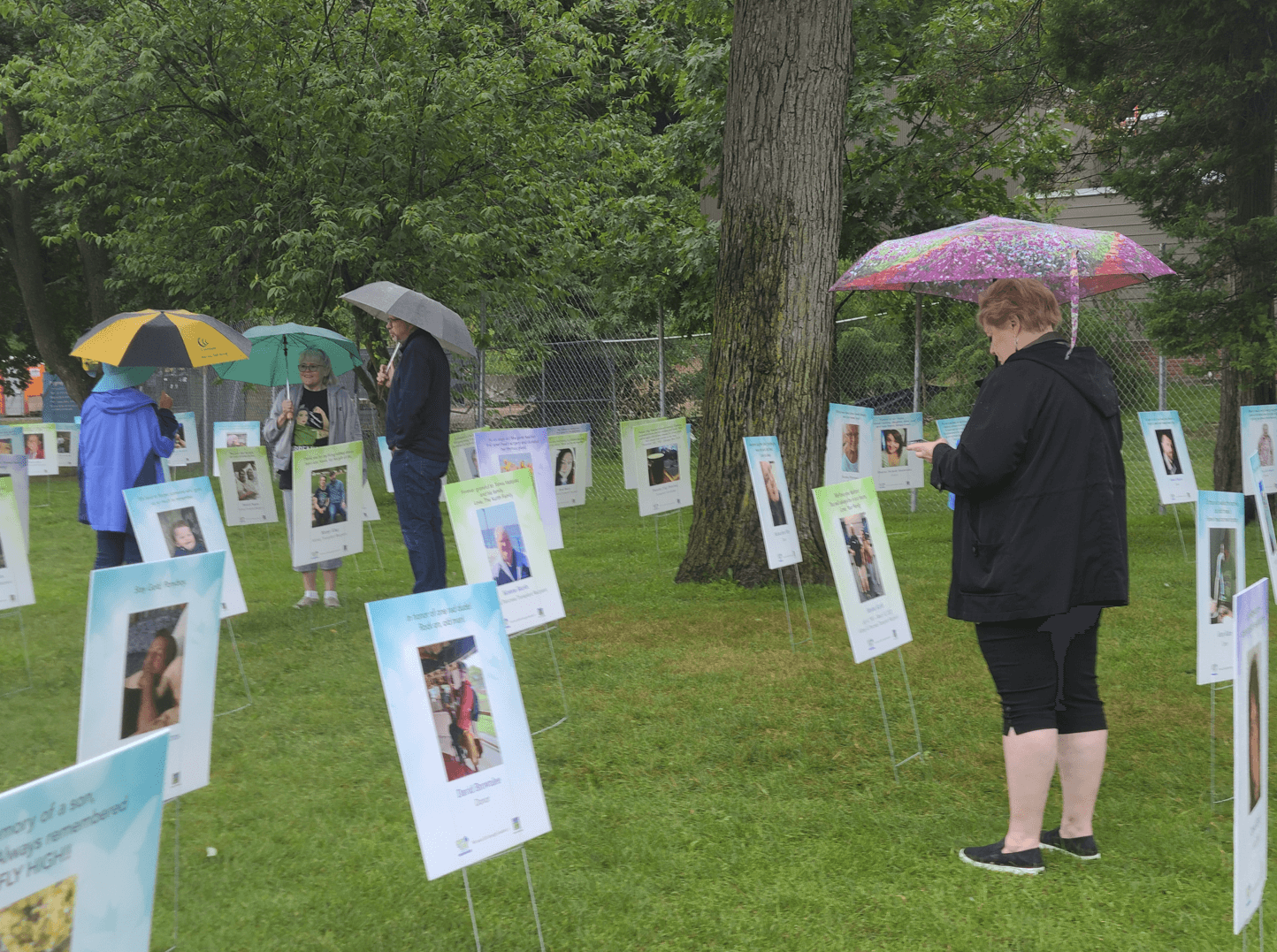 Spirits were not dampened by the rain during Donate Life Day at the Zoo in August. Hundreds gathered at the John Ball Zoo in Grand Rapids to honor donors, recipients and those who are waiting for their second chance at life.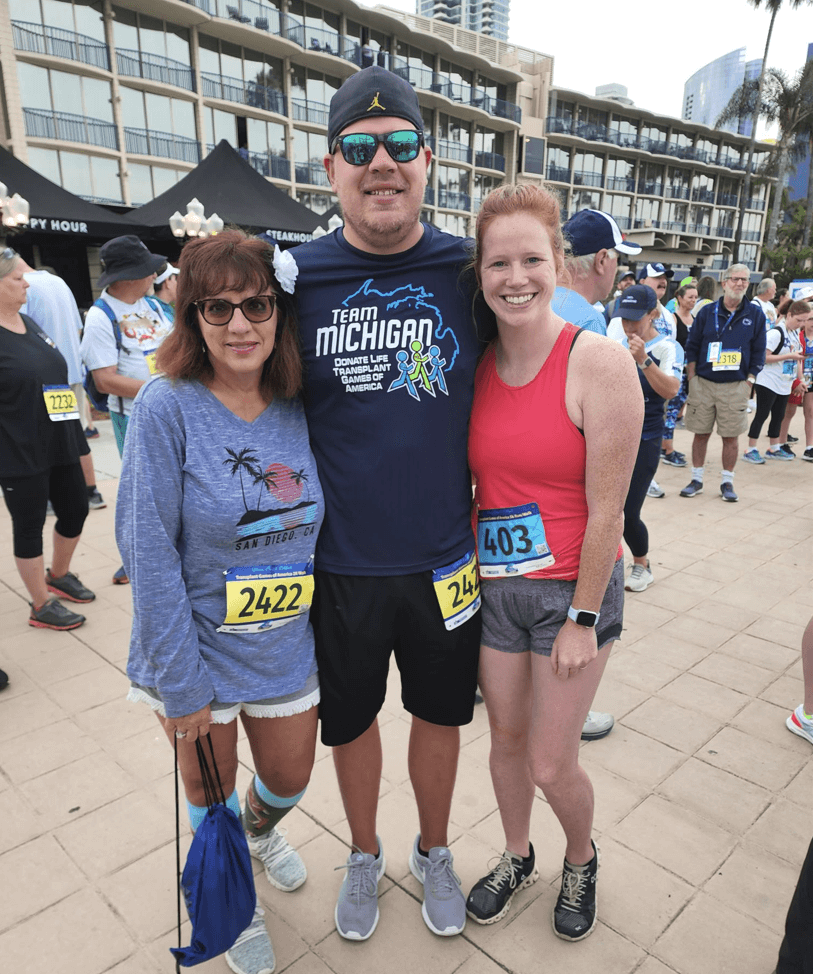 Tucker Schumacher, who received a liver transplant as a young child, participated as a member of Team Michigan at the Donate Life Transplant Games of America this summer in San Diego. Here he is pictured with his mother and fiancée before the 5K run/walk event.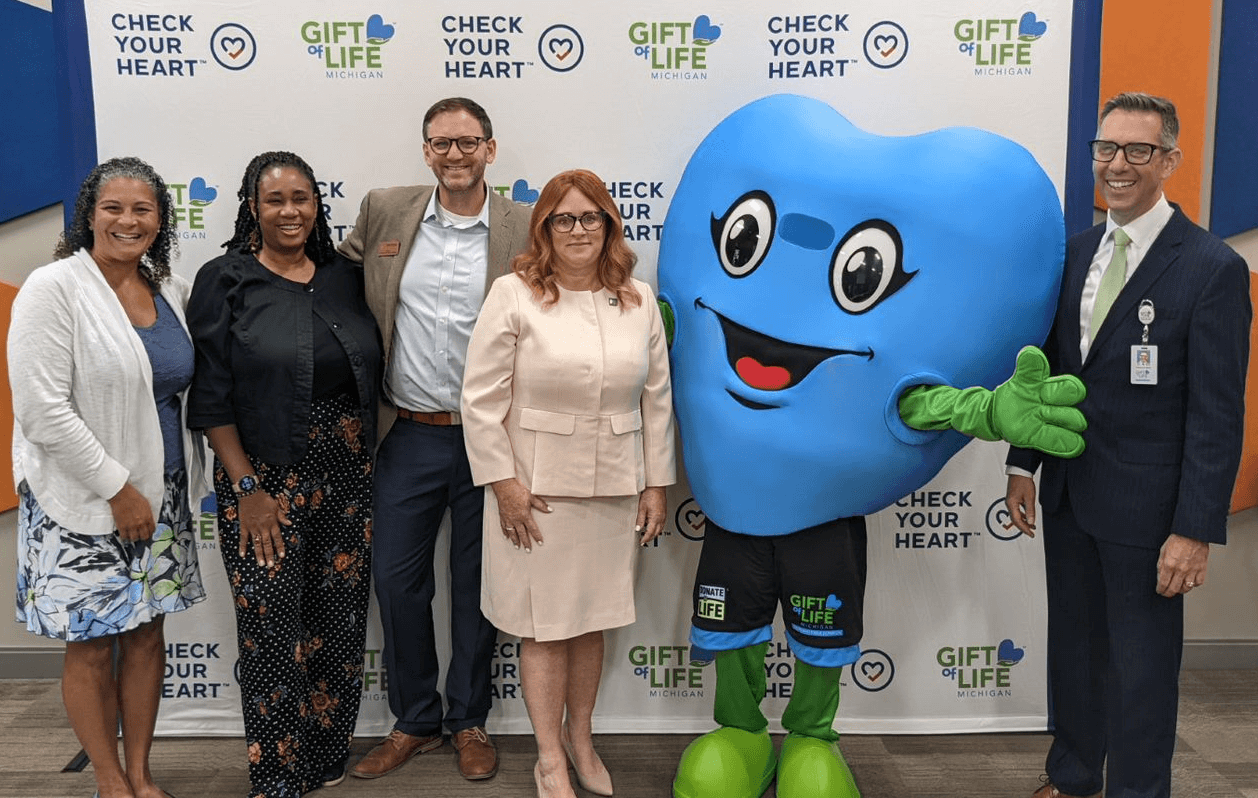 Several elected officials and their staff members joined CEO Dorrie Dils, VP of Communications & External Relations Patrick Wells-O'Brien and Chief Mascot Hartley T. Heart at the Check Your Heart Community Open House. Guests learned how organ and tissue donation process happens, toured our Ann Arbor office, and were the very first people to see our new donation process mural in the Donor Care Center.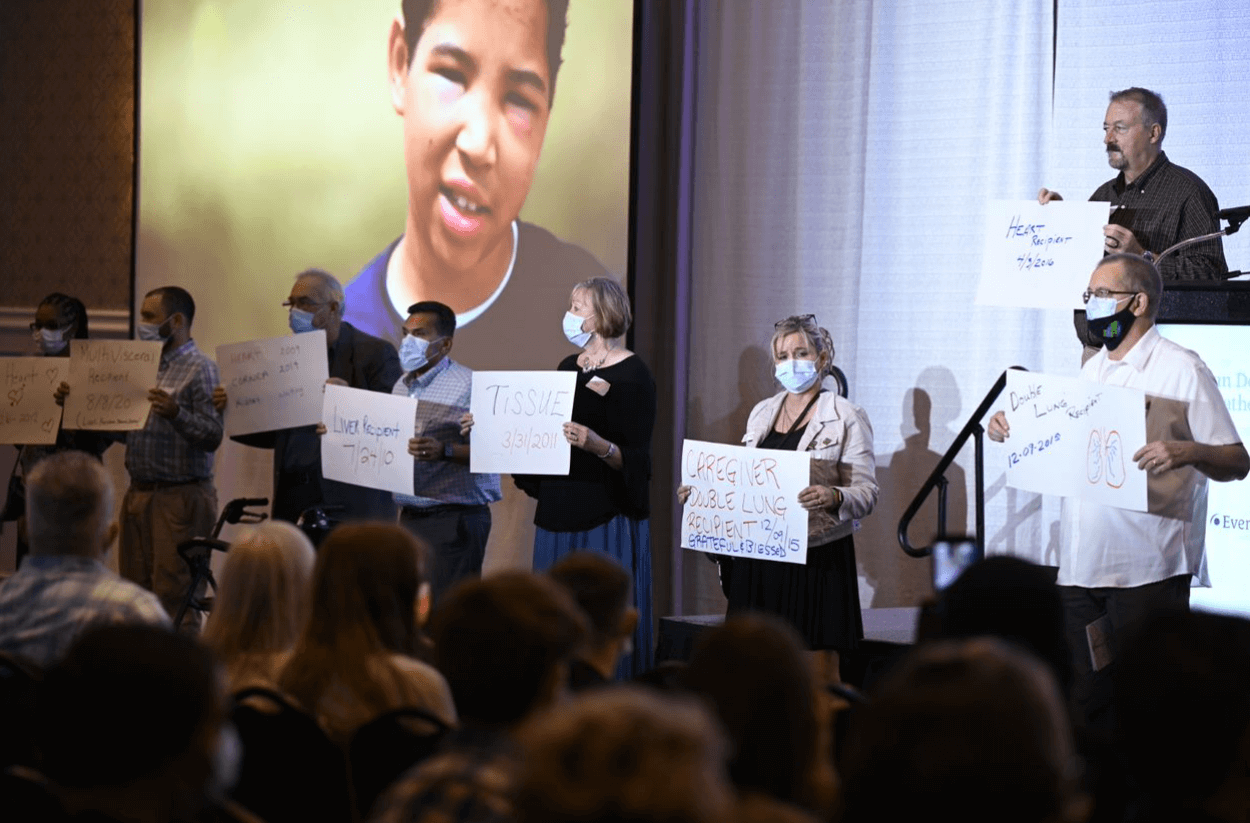 A highlight of the Michigan Donor Family Gathering in September was having organ, eye and tissue transplant recipients share what they had received and when, then flip their signs which read "Thank You!" on the other side. Hundreds of donor family members joined us for this special event, both in-person and virtually, to honor the heroes who gave the gifts of life, sight and mobility.